You may not have heard of fashion designer Paul Sabine yet, but come September everybody will be obsessed with him.
He's the charismatic, talented and fictional protagonist of The Collection, a new, lavish costume drama exclusively produced by Amazon Prime. Set in a post-war Parisian fashion house, this epic production focuses on Paul and his family tasked with restoring Paris as the haute couture capital of the world. At a screening of the first episode, we learned that the drama lies in what Paul will do to achieve his goal. We'll remain tight-lipped, of course, but we can't wait to catch up with Paul in September to see exactly how far he'll go in the name of fashion.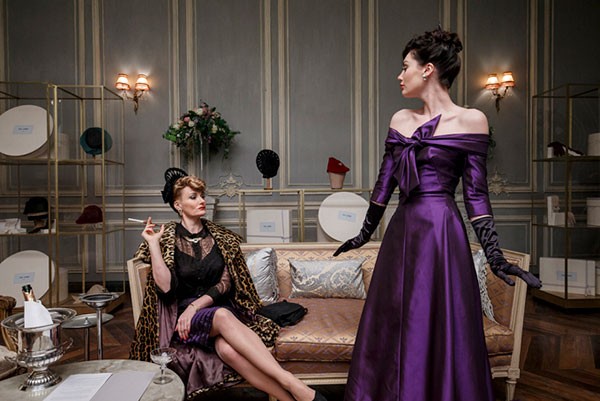 In a post-war Parisian drama, fashion is of course at the heart of the production. Legendary French costume designers Chattoune + Fab have been tasked with creating the on-screen fashion. Their CV includes a César nomination for Chanel & Stravinsky, so they were an obvious choice to replicate and reimagine the style of the time. There are so many layers to the costume in The Collection and Field Grey's appetite was whet at the official launch with a selection of dresses on display.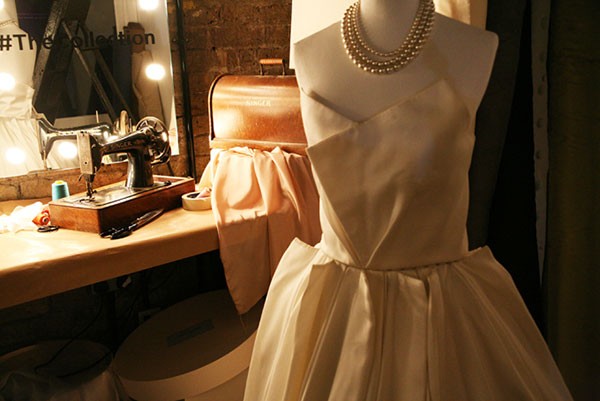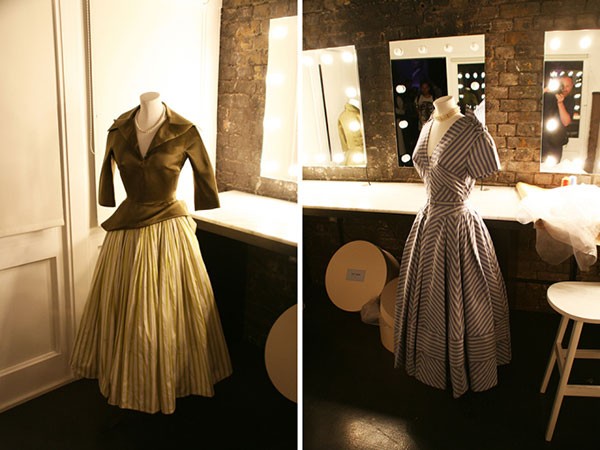 Of course, the 'collection' is at the heart of the drama, with the first couple of episodes focussing on the design and production process, as well as personal drama itself. We get a glimpse at Sabine's atelier – the fascinating fashion factory we've come to be infatuated with after documentaries like Signe Chanel and Dior & I. In their trademark white lab coats – one of fashion's most iconic uniforms – the technicians scramble their way through designs and toiles. We expect there will be much drama amongst the technicians as the series unfolds on screen, too.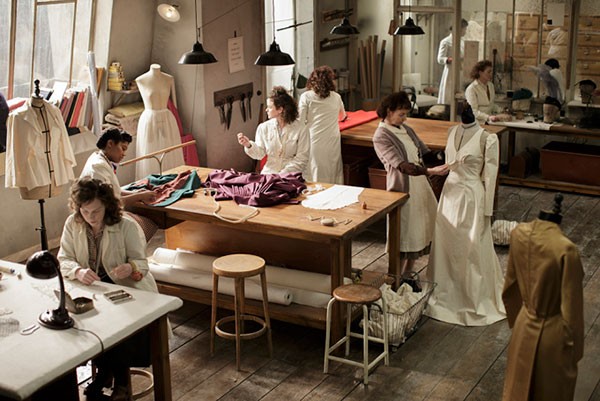 At the launch we glimpsed a number of frocks fresh from the sets of The Collection. The inspiration lies heavily in Dior's New Look, defined by the bold, feminine silhouettes of the 1940s. Nipped waists and full, mid-calf length skirts, with emphasis on the bust and hips, characterised Dior's revolutionary collection and define the outfits in this drama. The design duo estimate they made 1200 costumes for this epic production, including 30 haute couture frocks for Sabine's first post-war collection. They surveyed over 2000 documents from Parisian archives and focussed on Dior and Balenciaga as well as lesser-known designers located in old Vogue magazines.
Dressing the other characters was a challenge, too – the designers had to switch from fashion designers to costume designers regularly. They had the mammoth task of producing fashion that was a testament to its era as well as clothes that would look good on screen.
The Collection launches exclusively on Amazon Prime Video on September 2nd. For more information, visit the website.