After thirty years, the world's biggest airline is finally getting a much-needed style injection. American Airlines today debuted a long-anticipated full range of new uniform. More than 70,000 workers, including pilots, flight attendants, customer service and ground staff will sport the new look.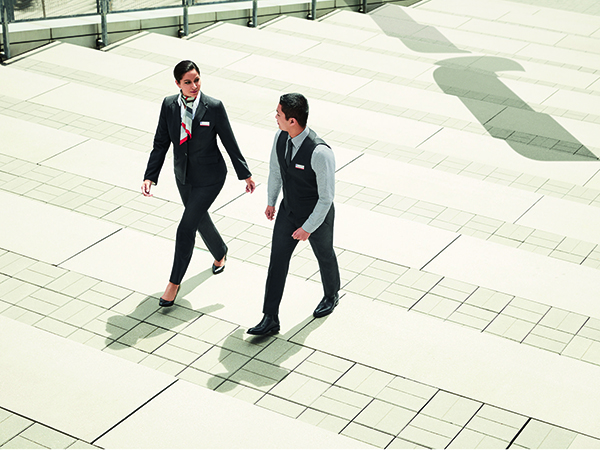 American and US Airways have operated as one carrier since April last year, so this new apparel, in development for three years, firmly establishes the airline as one company. "It's all of us coming together in one look as one brand," said Brady Byrnes, American's director of global marketing. He added that the goal was to create a classic look with modern fits and materials, plus the durability and flexibility required by the active jobs performed by American employees.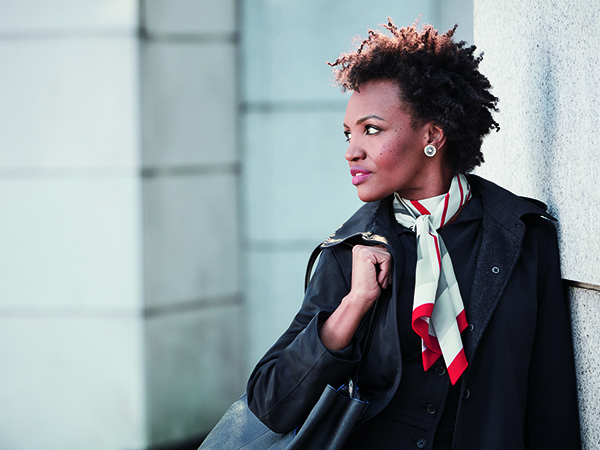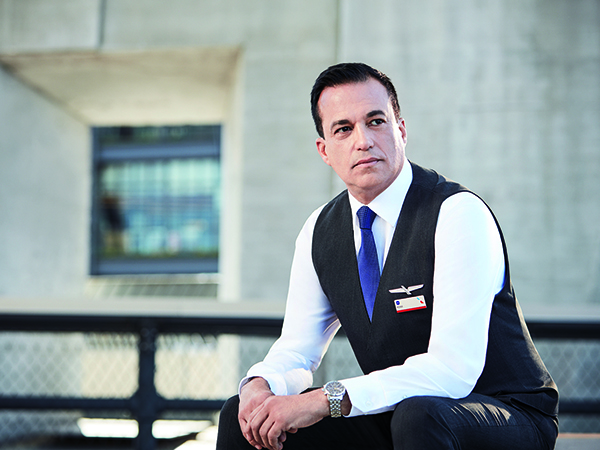 The uniform boasts a stylish, slate grey, cobalt and white colour scheme. Elements include a range of tailored pieces in slate grey – shirts, trousers and jackets – allowing employees to mix and match. American designer Cole Haan provides welcome bursts of colour through a range of accessories; cobalt and red appears on neck scarves and ties, and a range of luggage has also been designed by the retailer. Flashes of cobalt appear on tailoring, too.