A new exhibition at The Whitworth Art Gallery in Manchester celebrates the 'Golden Girl' of Heals' fabrics, Barbara Brown.
A daughter of Manchester, Barbara Brown was relocated to Kent in the mid-1930s and later to Dorset as part of the World War II evacuation programme. She studied at Canterbury College of Art and then the RCA in the mid-1950s. Tom Worthington, the artistic director of Heal Fabrics, talent spotted Brown at her degree show and commissioned new designs. Her first fabric, Sweet Corn (below), was produced in 1958.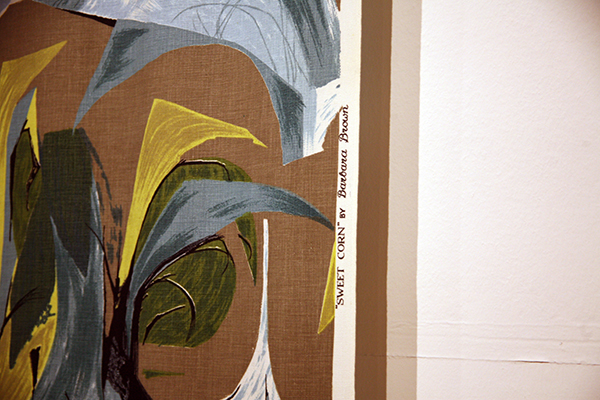 Throughout the 1960s and 1970s, Brown produced a host of stunning textiles designs, many of which are on display at The Whitworth. They're shown alongside ceramics and advertising material from the time of Brown's designs.
Brown used mathematical formulae to create optical illusions in a range of vivid colours. For seventeen years her designs were exclusively produced by Heal's Fabrics. She avoided 'prettiness' and designs that were twee; instead, she used abstract plant forms, geometric shapes and graphic repetitions. Highlights include Caprice, an early waterfall-like design with black ink printed onto white fabric; Decor, a heady design featuring vertical lines made out of varying-sized circles; and Frequency, featuring warped, wavy lines in tones of brown.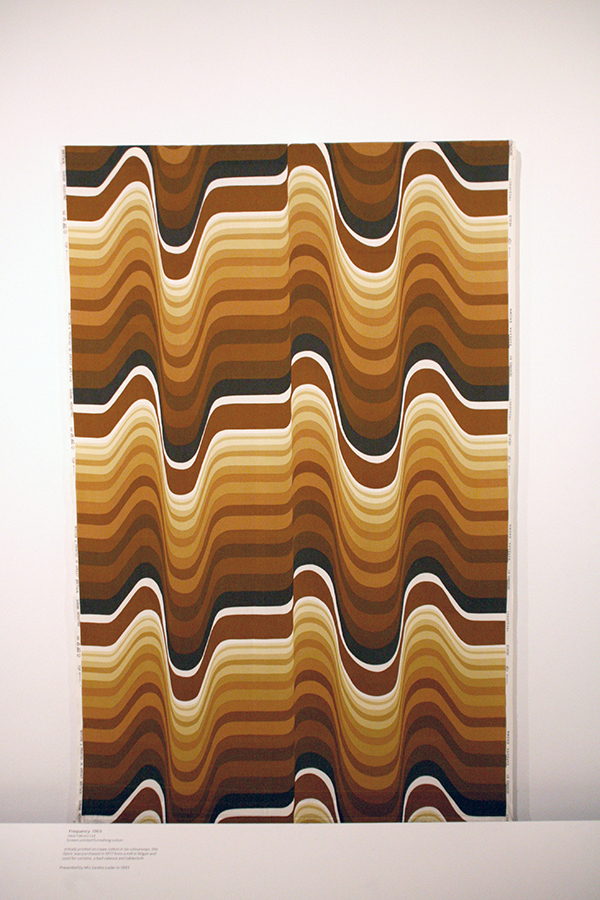 One side of the gallery is devoted to Brown's later monochrome work. These space age designs feature brutalist patterns and futuristic emblems with three-dimensional effects, showing the progress Brown made while designing for Heal's.
See our gallery of highlights below:
You won't be disappointed by this retrospective of one of Britain's finest textile artists. It runs until December 2017 – more information here.