Next up in our Portraits series took us to 39 Steps Coffee Haus in Soho. We took our photographer Lennie Mason to photograph some of the café's many staff, all wearing uniforms designed by us.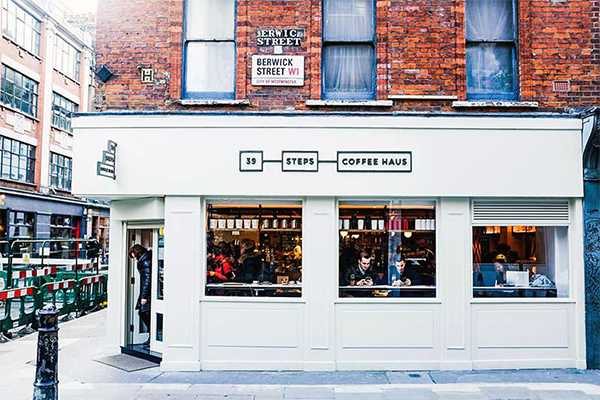 39 Steps Coffee Haus is located on the corner of D'Arblay Street and Berwick Street in London's Soho and takes its name not from the John Buchan play, but the number of stages it takes to make the perfect coffee. From cultivation to production, there are a whopping 39 moments behind every brew.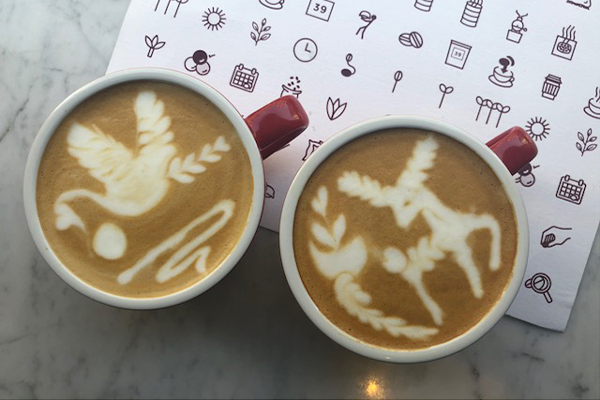 The café and roastery approached Field Grey to create a uniform solution that was fun, simple and in-keeping with the venue's sleek and modern interior. We produced a range of t-shirts and uniforms in bold colour ways (stone, burgundy and black) featuring bespoke embroidery with the 39 Steps' graphic logo.
We visited the venue with Lennie to photograph some of the brilliant baristas in their natural habitat, bringing the uniforms to life. We're busy surveying the contact sheets as we speak, but in the meantime, here are some behind-the-scenes sneak peeks!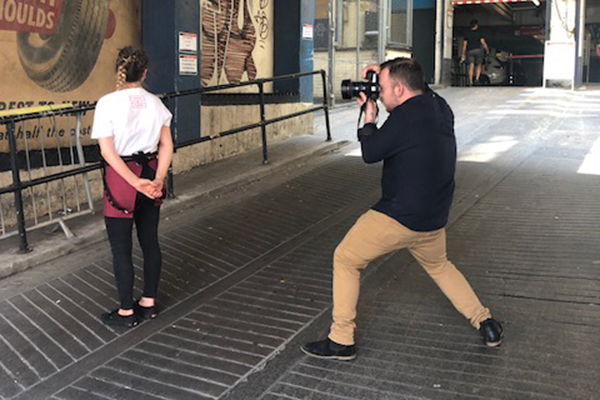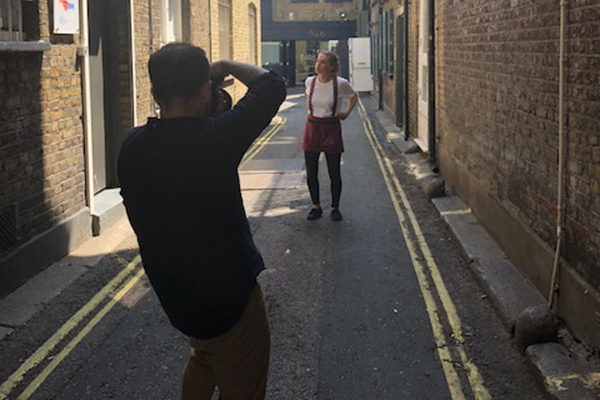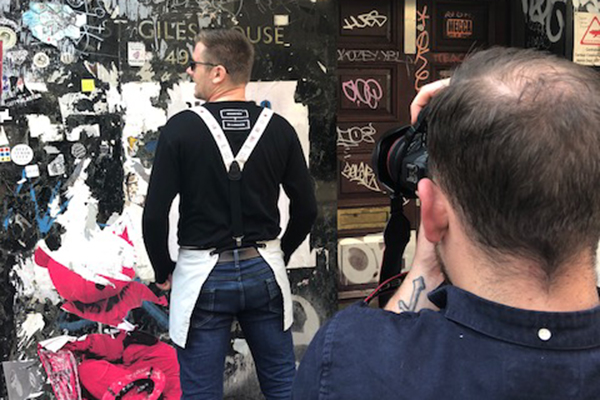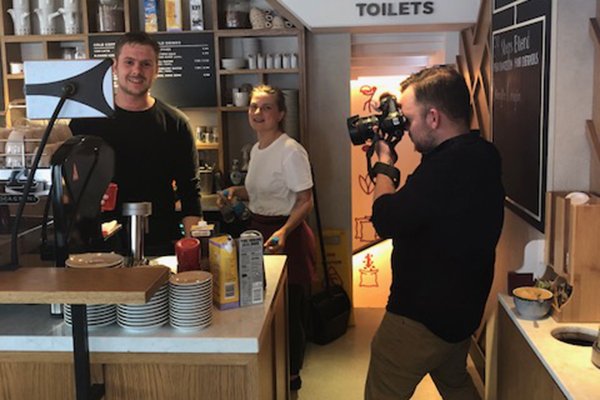 Look out for a full exploration of the 39 Steps project soon.