"If I had to work in a hotel, it would make things a lot more bearable if I got some sexy New Balance kicks to wear, like these." – CoolHunting.com contributor, August 2007.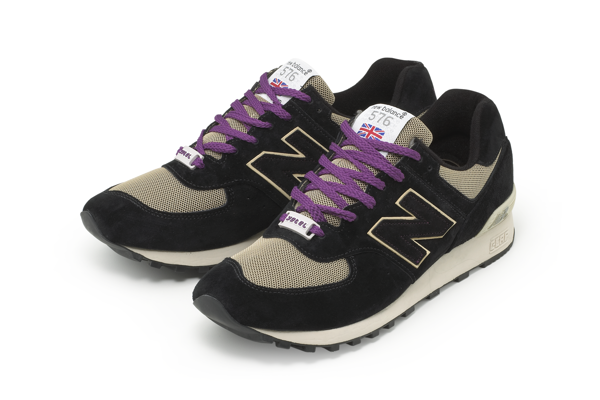 More than just a breathable, comfortable shoe, the relationship between corporate and popular branding was a key conceptual drive behind Field Grey's collaboration with New Balance in 2006. Accessorising the uniform collection for Yotel with a well-known brand enabled the look to be elevated beyond the norm of corporate workwear.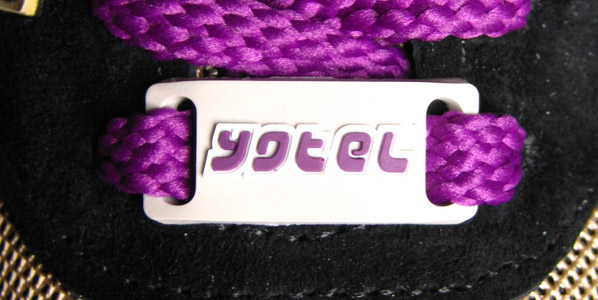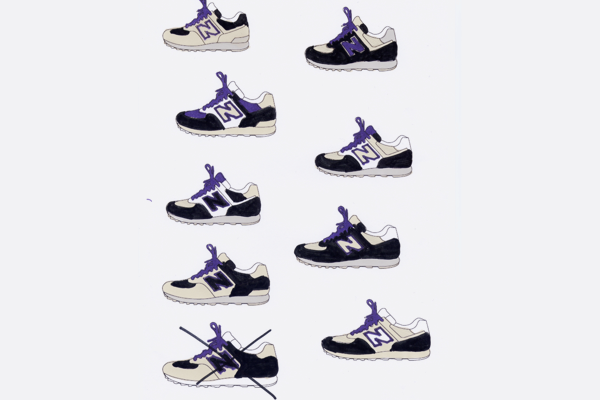 Yotel employees weren't supposed to wear their trainers outside of work, however when uniform or corporate branded footwear is appropriated for casual wear the true clout of a company's branding is revealed – and even public services such as Royal Mail or TfL can see their logos elevated to exist in the same context as the likes of Nike or Adidas.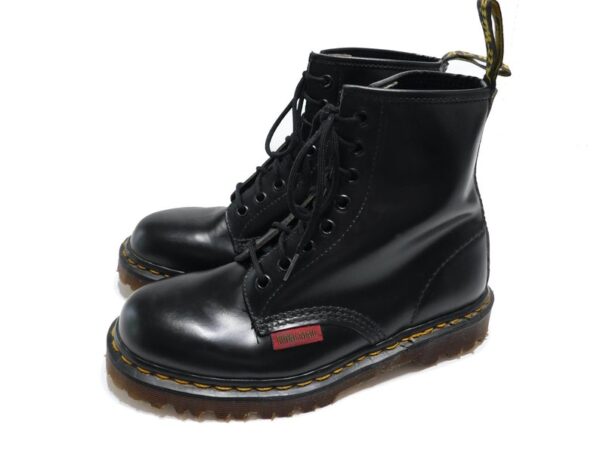 In 2010, Hypebeast and Highsnobiety reported on the Dr.Marten's shoe made exclusively for the UK's postal service – debossed or tabbed with the Royal Mail logo and only made available as part of a uniform for postal workers. The shoes remain elusive however can be found on eBay for under £100 (Field Grey's very own Design Assistant, Henry, regularly sports his in the office).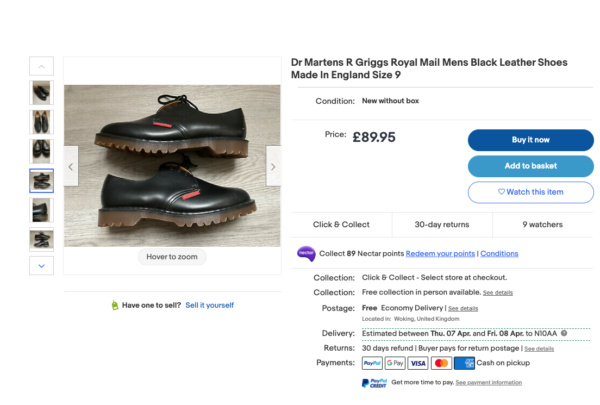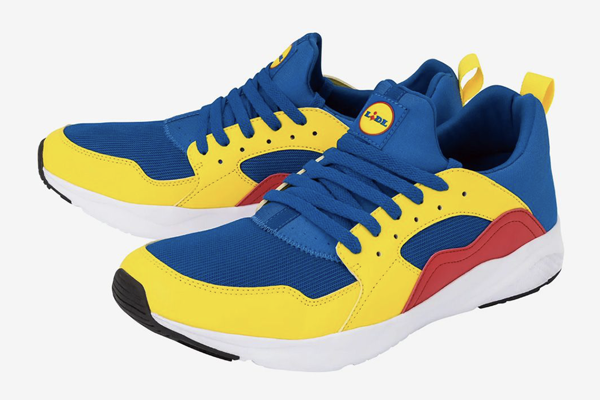 This trend for the appropriation of corporate footwear as casual wear reached new heights in 2021, when the UK's favourite bargain supermarket released 'Lidl by Lidl', an unexpected venture into clothing and accessories. The range included a shopper bag priced at just 99p, socks at £1.49, as well as the most unlikely cult shoe of the 2020s so far – the Lidl trainer for £12.99.
The "when it's gone it's gone" marketing of the range successfully generated a level of hype around the products to create a resale market, and the Lidl trainers are still available on eBay at an average list price of around £30, more than double their RRP.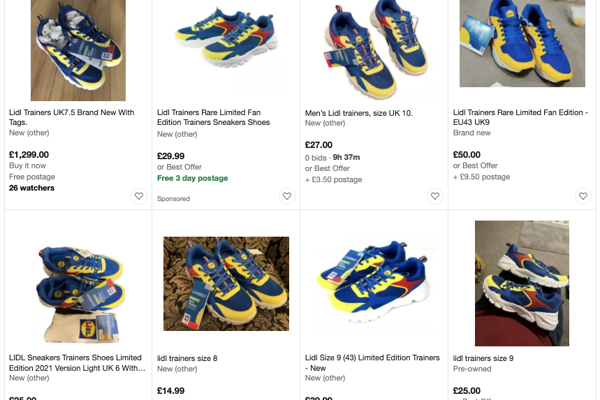 The resale of uniform and corporate branded footwear creates a rare and exciting opportunity for many people to 'rep' a brand they interact with regularly but would never normally be able to wear. As brand apparel designers, it's really interesting to consider how certain brands, and by extension their uniforms, become absorbed into the cultural psyche to a point where individuals seek out these garments to wear in their own time.