A new exhibition at the V&A celebrates the life and work of fashion heroine Mary Quant.
Dame Mary Quant was raised in Blackheath, London and led a fashion revolution in the 1960s with her eponymous label, instrumental in the Mod and youth fashion movement of the Swinging Sixties.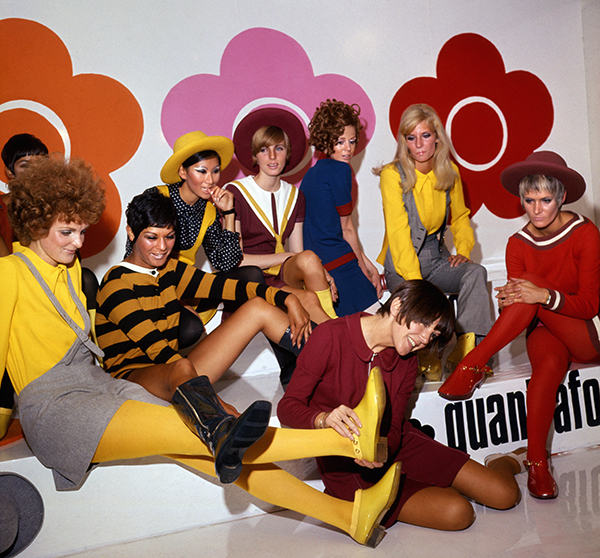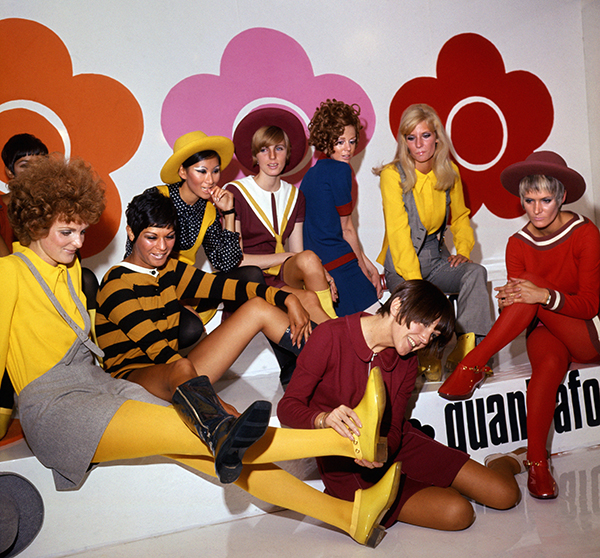 While we're all familiar with Quant's mini skirts and iconic cuts, this retrospective exhibition scratches under the surface to fully explore the legendary fashion designer's life and work. Boasting over 200 items, the exhibition includes many of Quant's signature designs, alongside never-before-seen pieces, photographs and personal item's from her own archives.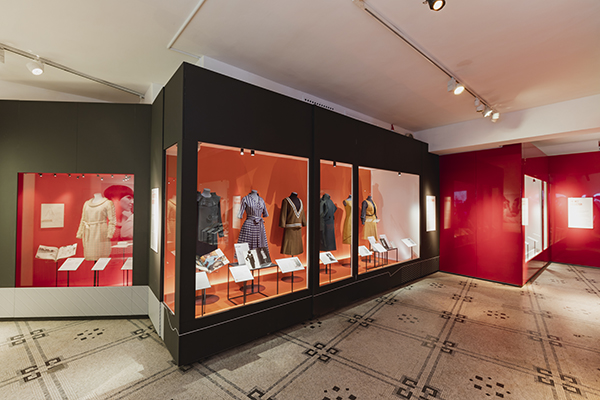 The exhibition takes place in the V&A's Fashion Galleries, following in the footsteps of Ballgowns and Balenciaga. With the blockbuster Dior exhibition on view metres away, the museum continues to attract major retrospectives that bring together global archives.
The exhibition begins on the lower floors, set in bleak post-war Britain when Quant opened the revolutionary Bazaar concept store on the Kings Road in 1955. The tableaux are presented like shop facades, creating the effect of a high street, where Quant rose to fame. Some focus on Quant's signature pieces, like the Tattersall Check Dress; some on specific collections, and some on broader themes and developments that Quant led.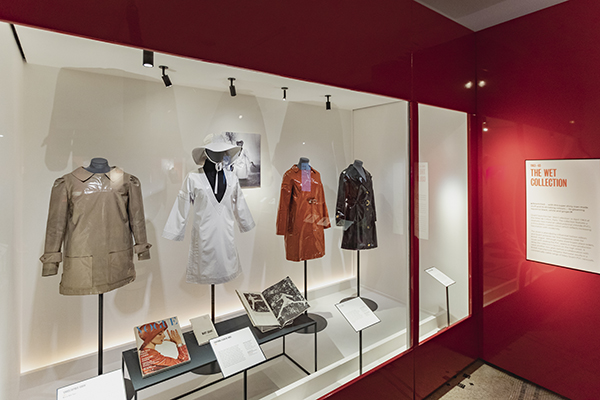 Other displays showcase key themes that shaped Quant's career. There are some fabulous examples from The Ginger Group, Quant's mass market diffusion line, as well as a stand dedicated to the iconic Jersey Dress.
Excitingly, the exhibition also features 35 items from a public call out, conducted by the V&A. In search of lost designs, the V&A received over 700 responses from the general public with Mary Quant items in their personal collections, adding another 18 pieces to the museum's permanent archive.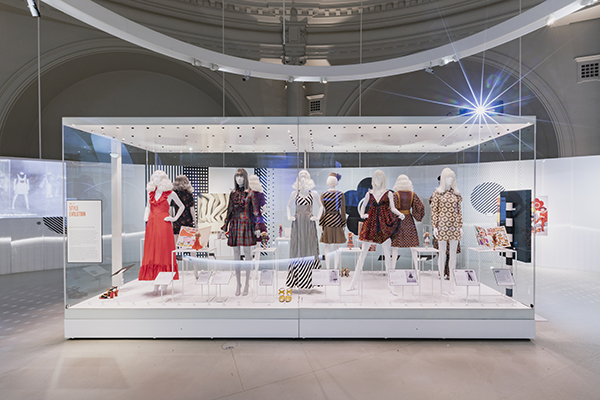 The exhibition also features countless accessories, including neon patent leather boots from the Afoot diffusion line, handbags and wonderful examples of Quant's make up range and the bold packaging in which it was sold.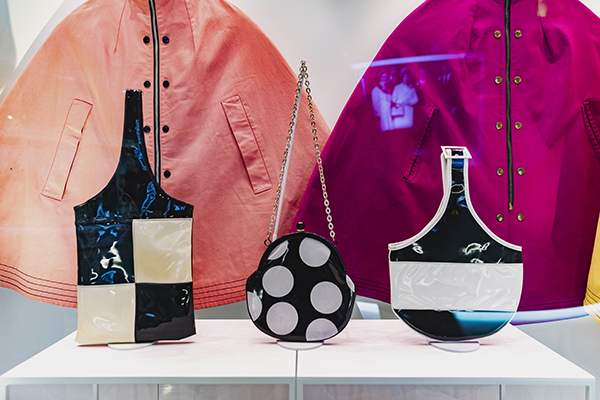 The exhibition runs until 16 February 2020, so there's plenty of time to visit!
For more information, visit the V&A website.