The pinafore has a long and varied history. Worn by girls as decorative garments for centuries, and practically as an apron for even longer, the pinafore is a versatile garment that has traversed fashion and workwear. When we say 'pinafore' we tend to mean the garment in its apron form; but over the decades, the pinafore dress (US: jumper dress) has been a staple in many a fashion collection.
Origins
The term 'pinafore apron' is actually redundant, as the word pinafore itself implies an apron form – pinned to the 'fore' or front of the wearer. Over the years, as the style morphed from practical protection to fashion garment, the term 'pinafore dress' has been used to distinguish between a garment that adopts the style from that of an apron itself. Loosely, though, the pinafore style is characterised by a knee-length garment with thick straps separated by a large gap at the front.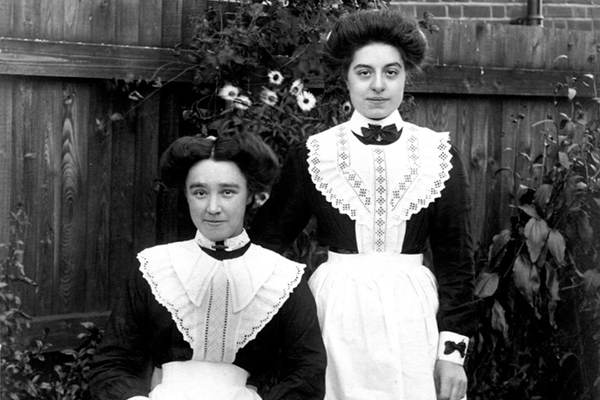 It is difficult to establish when exactly the pinafore was created. Workers have 'pinned' cloth to their own clothes for centuries – anything they could get their hands on – in order to protect their own fashions. There are references to the pinafore as far back as the 18th century. The most infamous pinafores are probably those worn by Edwardian and Victorian maids, but it is commonly assumed that their popularity as a more fashionable item began in the Depression-era 1930s. Purchasing an apron simply for practical reasons was out of the question, so materials were fashioned, in the pinafore style, cheaply and easily.
Pinafores have a childlike, naïve quality; they are often associated with little girls playing, an association indebted to John Tenniel's illustrations for Lewis Carroll's Alice in Wonderland in 1865.
The 1950s
The 1950s onwards saw a boom in pinafore styles, both in aprons and dresses, for both women and girls. Practically they worked for housewives; the styles could also be replicated for children and had enduring cute qualities.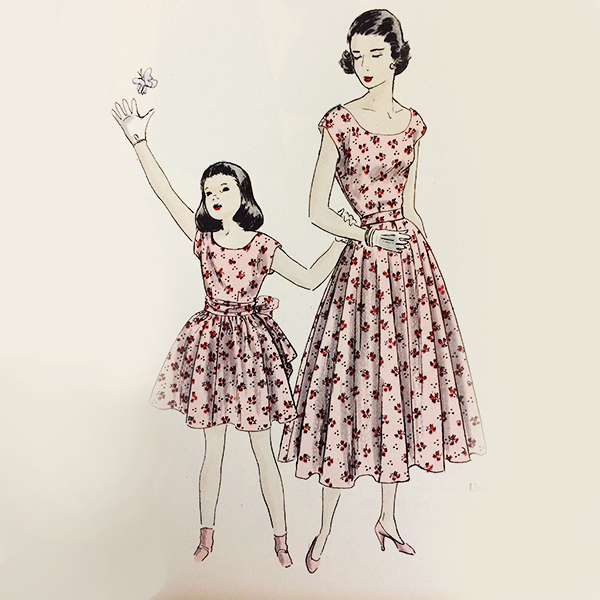 Popular Culture
The most famous pinafore dress is probably the one worn by a certain silver screen scarlet in a very famous film: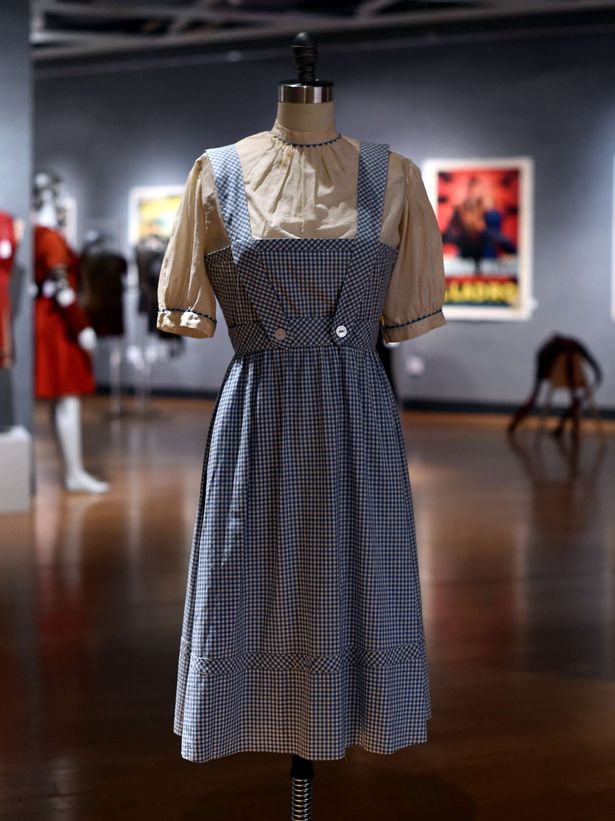 Dorothy's pinafore in The Wizard of Oz made the 17-year-old star look even younger owing to the childlike connotations of the pinafore. Styled in blue gingham, the aim was to present Garland as young as possible and to desexualise her; the full skirt and loosely-fitting pinafore hid her figure. The pinafore has made its way on to the big and small screens numerous times since – see Audrey Hepburn in a pinafore dress designed by Hubert de Givenchy in Sabrina (1954), which won costume designer Edith Head an Oscar.
From Cinema to Catwalk
The pinafore took on fashionable heights during the 1960s and 1970s when designers started creating pinafore styles in their collections. From Vivienne Westwood to Mary Quant, the pinafore style became synonymous with contemporary fashion.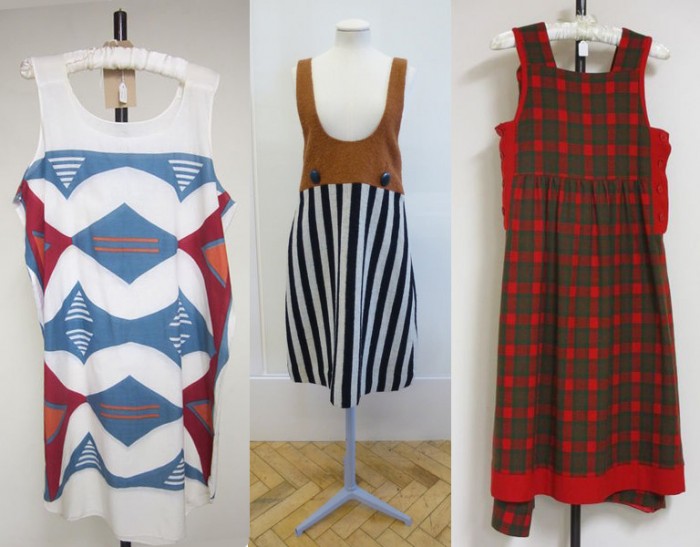 (l-r) Pinafore designs by Vivienne Westwood, Mary Quant and Sally Tuffin. Images courtesy V&A.
The Pinafore Reinvented
The pinafore is unique in having two very opposite connotations, the psychology of which is complex. For decades the pinafore dress, thanks to the aforementioned association with cartoons and fairytales, evoked images of childlike fantasy. With some help from a variety of provocateurs, including Agent Provocateur themselves, the pinafore now embodies other kind of fantasies. It cleverly traverses a fine line between primness and provocative. We won't go in to it too much – we're here to sell workwear after all – but you can imagine what we're alluding to!

On the Catwalks Today
The pinafore style continues to influence fashion collections today and is readily seen on the runway. The pinafore's unique mix – a utilitarian aesthetic with a feminine edge – has made it a fundamental fashion item from high street to high end.
The emblematic thick stripes and mid-length cut have been reimagined by a range of visionaries, from Paco Rabanne to Clare Waight Keller at Chloé, who have helped the pinafore evolve from functional tool to fashion staple.
The Field Grey Pinafore
Field Grey presents the Pinafore as part of our new Readywear range, a capsule collection of off-the-peg uniform garments. Inspired by the rich history of the pinafore, it comes in two distinct styles. The Pinafore with patch pockets comes in navy, slate and navy/white. The Pinafore with square pockets comes in navy/white stripe, navy/white micro-stripe, red/ecru and black/ecru.


For more information about Readywear, call us on +44 (0) 203 948 3000 or email info@field-grey.com.