There are a number of menswear jackets that have earned their cult status: the Levi's trucker jacket; the Burberry trench coat; the Baracuta Harrington. Another jacket that deserves a place on that list is the bleu de travail, commonly known as the French workwear or 'chore' jacket.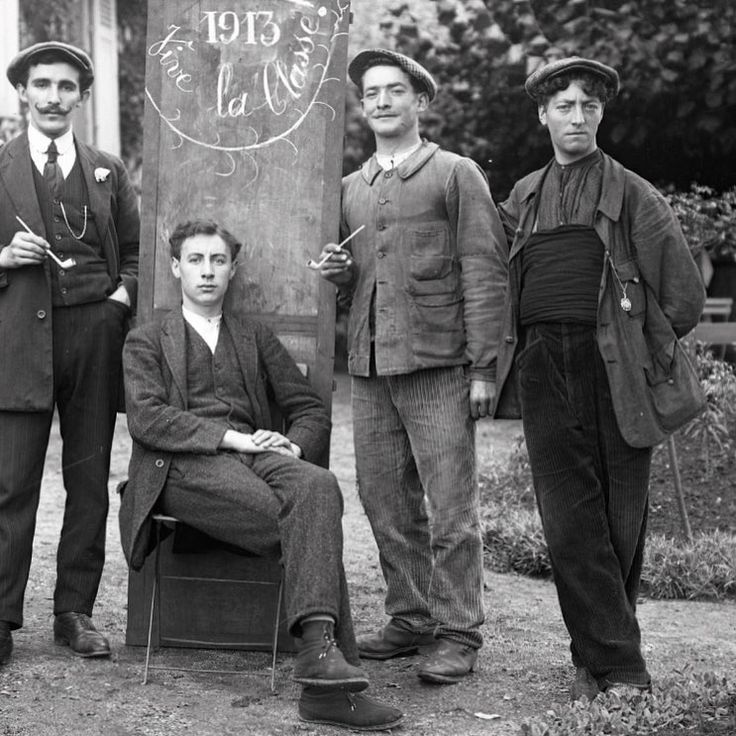 Origins
The origins of the workwear jacket are often disputed, but it is commonly agreed that it originated in the late 19th century, in France of course. From the French for 'work blue', the bleu de travail's rich indigo colour was used to distinguish between worker and boss – hierarchical superiors would wear white or grey versions to symbolise their status. It is interesting that today, the jacket of the masses is the one that fashion fans lust after.
Characteristics
The jackets' popularity rocketed long before the denim jacket captured imaginations, but the make-up is quite similar. Bleu de travail jackets were manufactured in heavy cotton or canvas and the colour of the dye was cheap at the time. Their designs are characterised by simple button-up fronts and large pockets. There were many variations, but all were designed to be functional and hard-wearing.
Manufacturers
A number of companies produced the original French jackets and some still manufacture them today. The most famous manufacturer was/is Paris-based Vetra, whose history is as rich as the jacket's background itself. Launched by Edouard Beerens in the 1920s, the Beerens family still runs the textiles business to this day.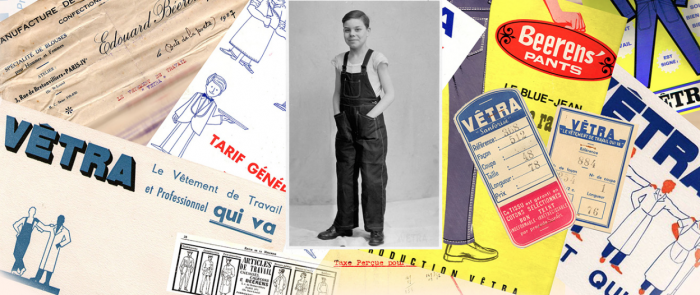 Bill Cunningham
The jacket's notoriety owes much to the legendary fashion and street photographer Bill Cunningham. The story goes that he picked up a bleu de travail jacket from a flea market in Paris. He chose it simply because he liked the pockets – somewhere to quickly throw his 35mm films. It became his personal uniform and he was rarely seen without it. It was so much a part of the Bill Cunningham brand, that after he passed away in 2016, photographers at fashion week commemorated his contribution to the fashion industry by all donning his signature jacket.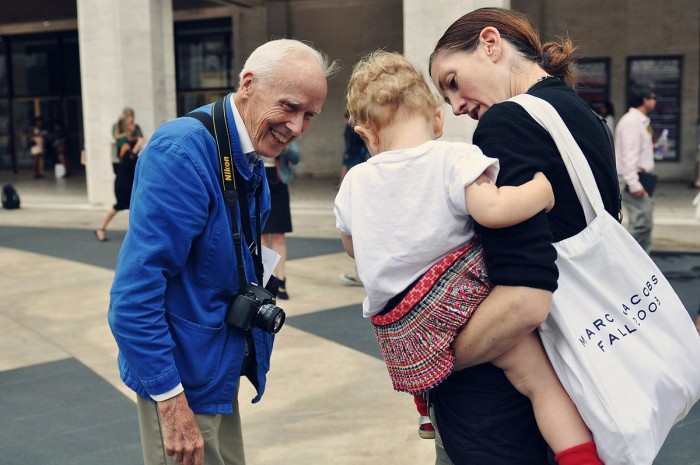 Today
Many imitations and homages have been created. Vetra recently collaborated on a version of the jacket with Margaret Howell, while Oliver Spencer's collections often feature designs inspired by the bleu de travail (below, left). In fact, most menswear collections in recent years reference the jacket in some way or another. It even reached the dizzy heights of the Vetements catwalk in 2016 when it got the Demna Gvasalia treatment (below, right).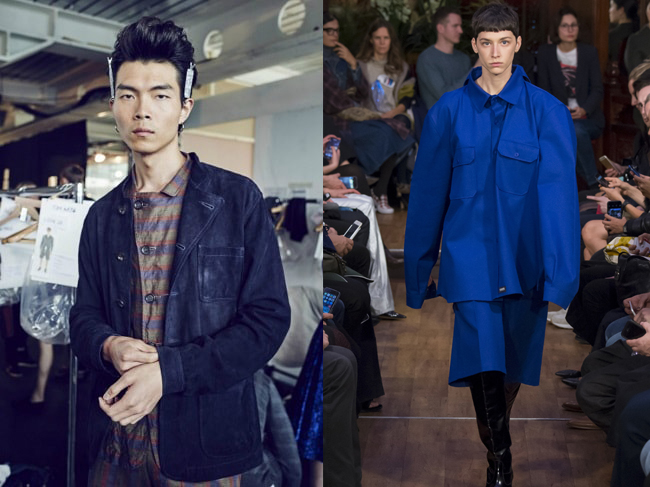 The Field Grey Utility Jacket
Field Grey presents the Utility Jacket as part of our new Readywear range, a capsule collection of off-the-peg uniform garments. Inspired by the bleu de travail, the utility jacket is manufactured from 100% cotton and comes in a variety of colours: navy (of course), black, brown, sage and sand.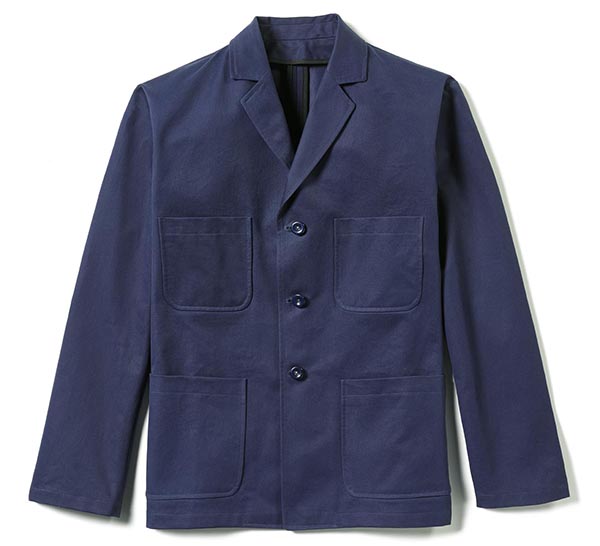 For more information about Readywear, call us on +44 (0) 203 948 3000 or email info@field-grey.com.