Last night (Wednesday 11th December) the Field Grey team put our Christmas Card to work by giving our own garments a second life – at our very own patching party!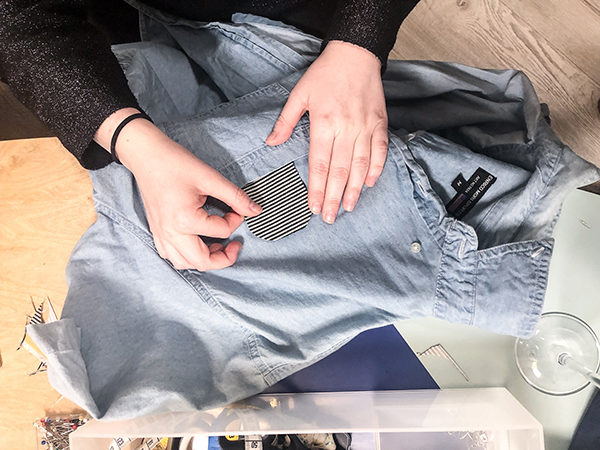 If you missed our Christmas Card content, this year we decided to encourage sustainability and a 'make do and mend' attitude by supplying recipients with a patch to repair their clothes.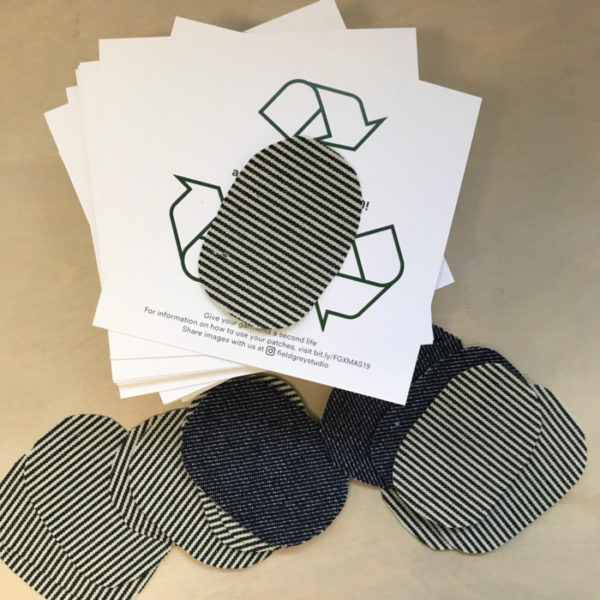 The patches are made from leftover fabrics from our Readywear range and bespoke projects. They are designed to be ironed on to beloved garments that may have, over time, started to wear. Recipients can then stitch away to their heart's content: which is exactly what we did last night!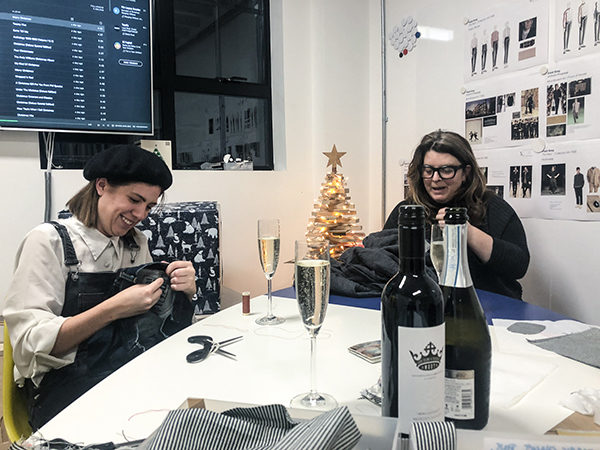 The teamed popped the prosecco and played the Christmas playlist while we worked away on our clothes.
Janice repaired her holy dress; Amie and Viktoria added love to old jeans; Julia jazzed up a denim shirt, and Matt repaired a hole in his t-shirt pocket.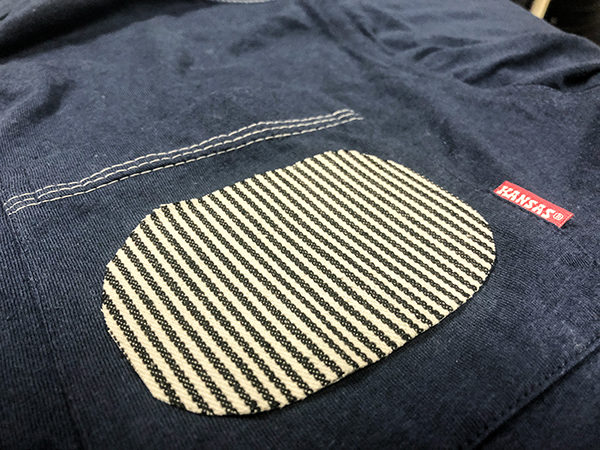 You can see the results below: we can't wait to see your efforts! Please share with us on Instagram @fieldgreystudio and on Twitter @fieldgrey.
Merry Christmas from the Field Grey team!