One of the ways we like to capture our uniform projects is by meeting the team who wear them through our Portrait Series. It's something we've conducted for some time now and recently we devoted a whole day to capturing some of our latest projects with our resident portrait photographer Lennie Mason. We began the day at Allpress Dalston.
For their exuberant hospitality staff and baristas, Allpress required a versatile, contemporary apron for this flagship venue and sites across the world, including Auckland, Sydney and Tokyo. We created a bib apron in our olive duck cotton with large silver eyelets – the aprons have become an integral part of the roasteries, displayed on hooks when not in use.
Here are some of the characters we met at the Dalston site: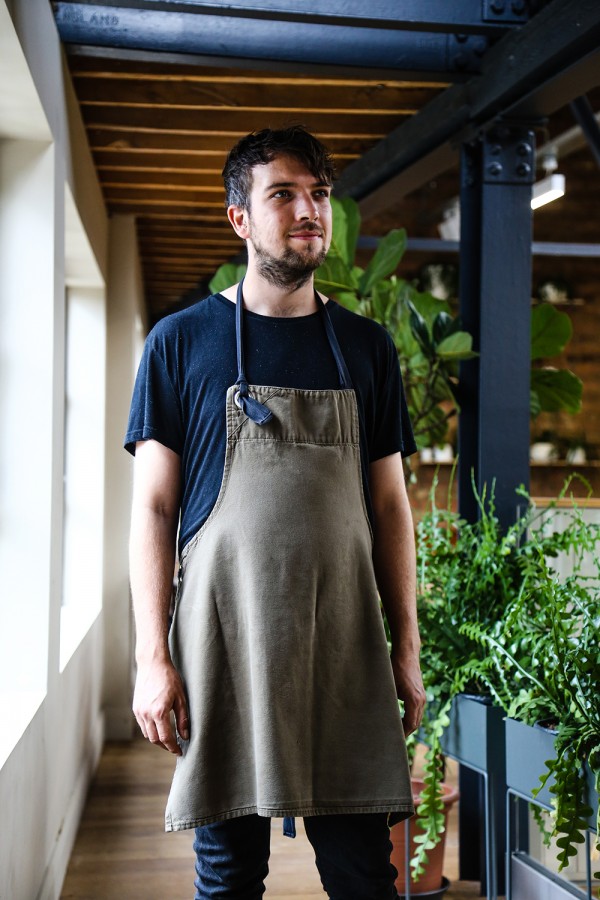 Scott is 26 and hails from glorious Grimsby. He's lived in London for 11 years now and he always drinks his coffee black. His own uniform is super casual and pretty much always includes jeans. 'There's just something about jeans and a t-shirt,' he tells us.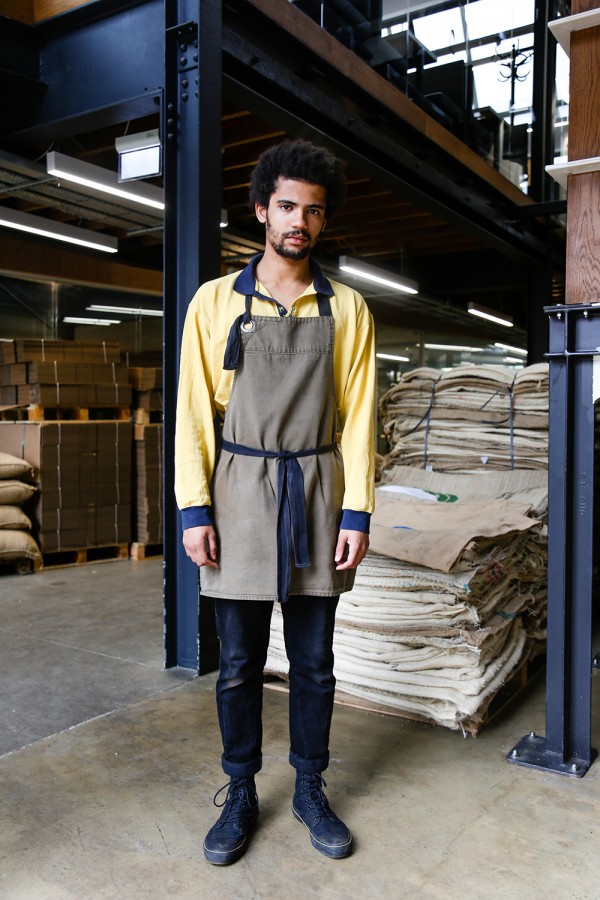 'Dirty clothes are best!' says Stevie, who's 20 and originates from the south of France. He's called London his home for the last eight months. Hi favourite brew? 'Black filter coffee – not too strong so you can enjoy it!'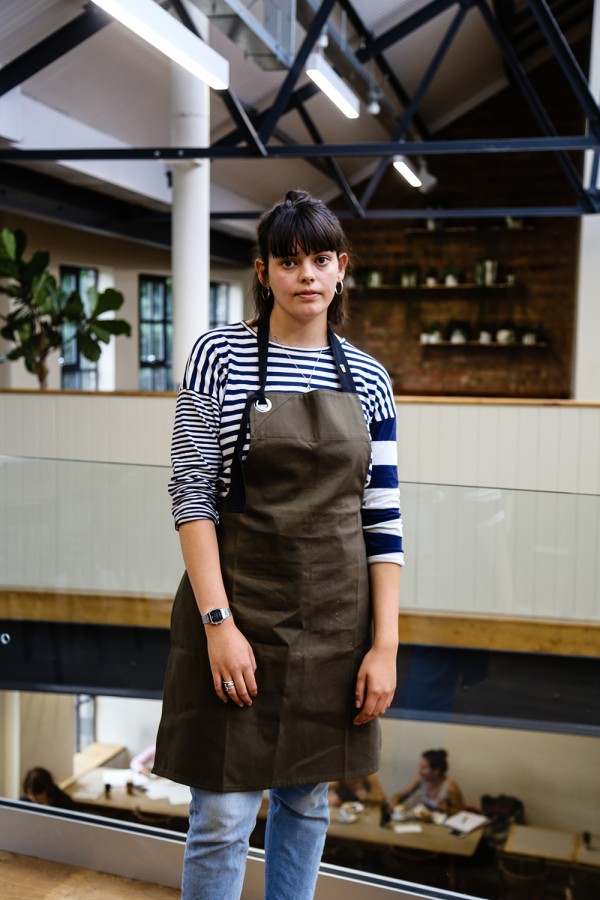 23-year-old Betsy Dallas is a born-and-bread Londoner. At Allpress, she favours the Ethiopian blend, because it 'literally takes like chocolate.' If you see Betsy out and about, she's most likely to be wearing dungarees and aprons. We love a workwear aficionado!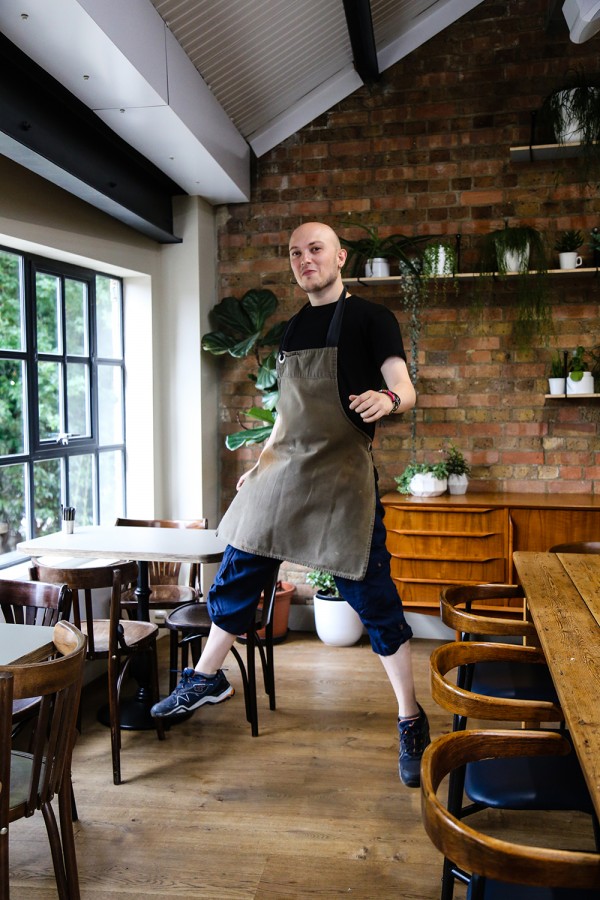 Juan Monuel Gonzalez has been a London resident for two years. You'll find him in a t-shirt or shirt, and he prefers Allpress' Original Columbian or a double espresso.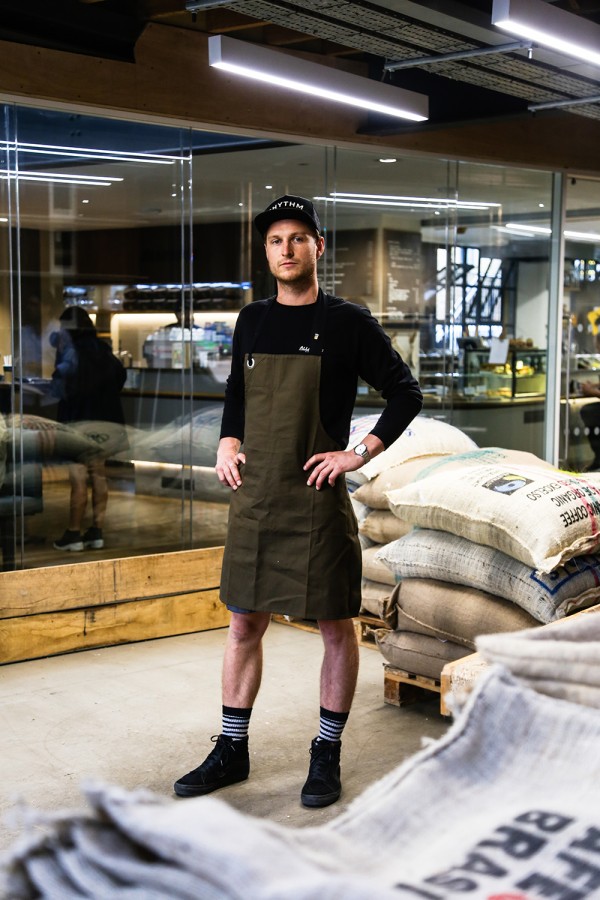 26-year-old Chris has lived in London for five years now. He's a strictly black coffee man. His personal uniform includes pieces by his favourite brand, Nana Judy, alongside Vans and suede boots.
For more information on this project, see our website.