After our first feature at Allpress Dalston, the second stop on our portrait-taking tour this month took us to Tapas Brindisa in Borough Market.
Tapas Brindisa and Brindisa Kitchens are icons of the London tapas scene, and their unrivalled cuisine has made them the go-to destination for Spanish food. Field Grey designed and produced a range of embroidered polo shirts and aprons, inspired by the restaurants' artisan and earthy interiors. The deep blue polo shirts feature the brand's famous bull embroidered on the reverse, while the brown duck cotton aprons, with black herringbone ties, feature two large utility pockets.
The team are renowned for their warm hospitality, Spanish-style, shown here with a selection of staff from the Borough Market site. Also reflected in these portraits is the vibrant, hectic atmosphere of Borough Market – where, despite numerous competitors and imitators, Brindisa remains the area's hotspot, with queues around the block.
Here are some of the girls and guys we met when we visited with our portrait photographer, Lennie Mason: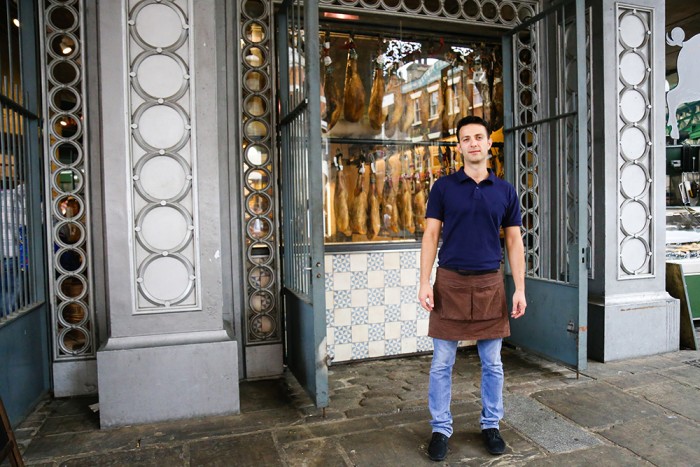 Bogdan Postelnieu
Age: 29
Originally from: Spain
Everyday uniform: Casual
Favourite dish: Broken Eggs or the Tortilla!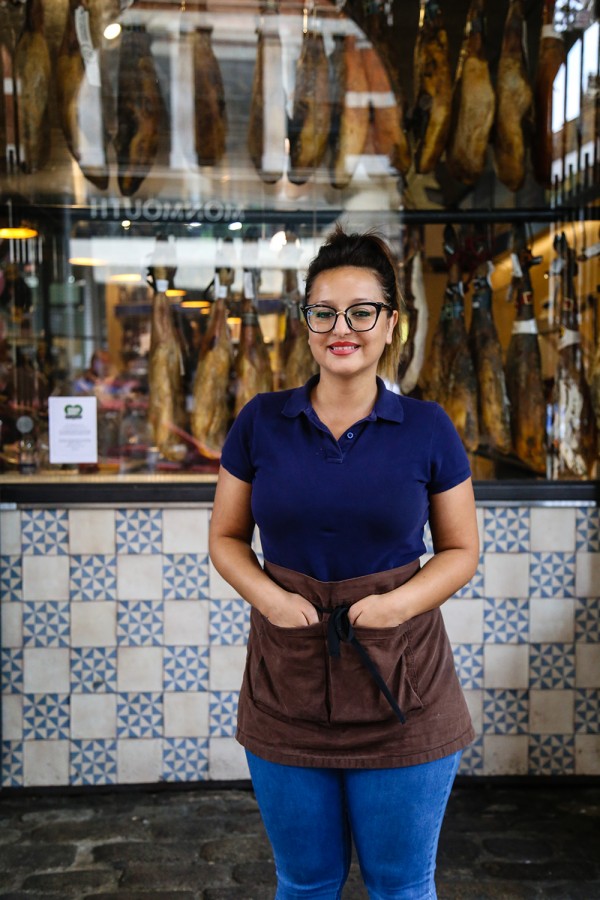 Miriam Fout Perez
Age: 28
Originally from: Spain
Everyday uniform: Jeans, Converse; loves a logo t-shirt
Favourite dish: Black Rice, Fried Goats Cheese and Bacala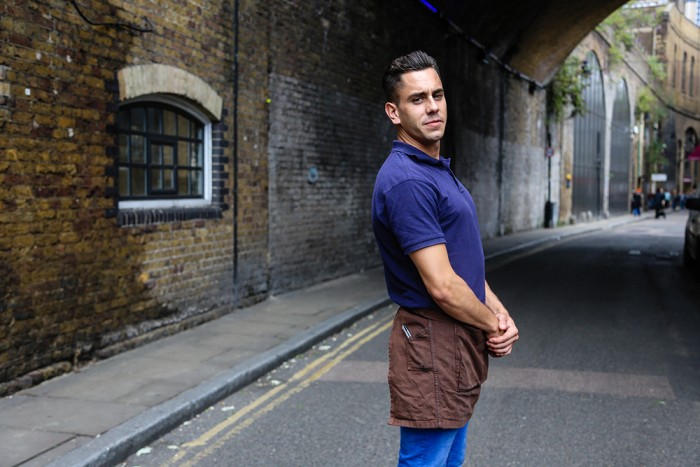 Andrés Sánchez Fernández
Age: 20
Originally from: Galicia, Spain
Everyday uniform: Influenced by fashion, likes to show this outside of work!
Favourite dish: Broken Eggs and Black Rice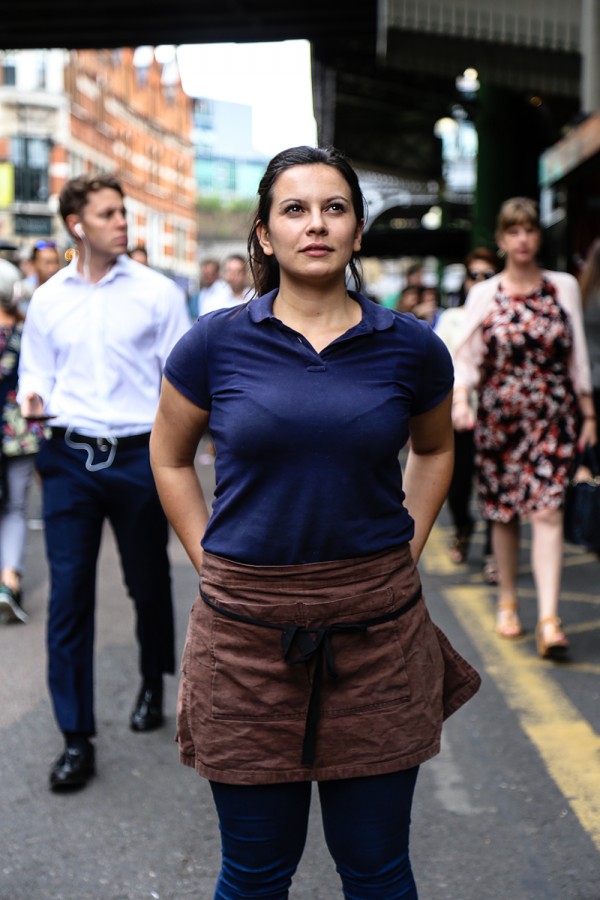 Flora Bukovics
Age: 20
Originally from: Spain
Everyday uniform: Jeans and a black shirt
Favourite dish: Chorizo Board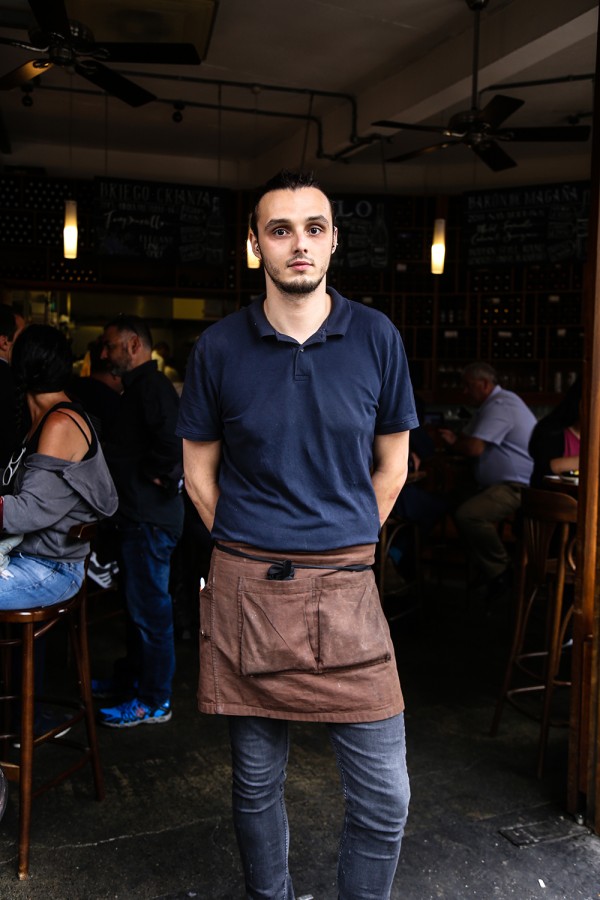 Michal Marciniak
Age: 24
Originally from: Spain
Everyday uniform: Shirt and jeans – sex, drugs, rock'n roll
Favourite dish: Torcettas – Cheese Balls
On the day, Michal requested that we 'make him look pretty' and I think you'll agree, we did!
For a more detailed look at this project, visit our website.