Next up in our Portrait Series are the team at London private members club Home House.
Mixing 18th century neoclassical splendor with 21st century exuberance, Home House has created a unique and popular private members club in the heart of the capital. The club is situated on Portman Square and set over three Georgian Houses; No.19, No. 20 and No. 21. The three houses have rich personalities. The project's challenge was to create an eclectic uniform that the luxury location deserved.
Field Grey produced a full range of bespoke uniform pieces; tailoring for men featuring the iconic Cedric the crocodile on an embroidered crest; a selection of cocktail dresses for women, and waistcoats and colourful knit ties for wait staff.
Here are some of the team at Home House that we met when we visited the venue with our portrait photographer Lennie Mason: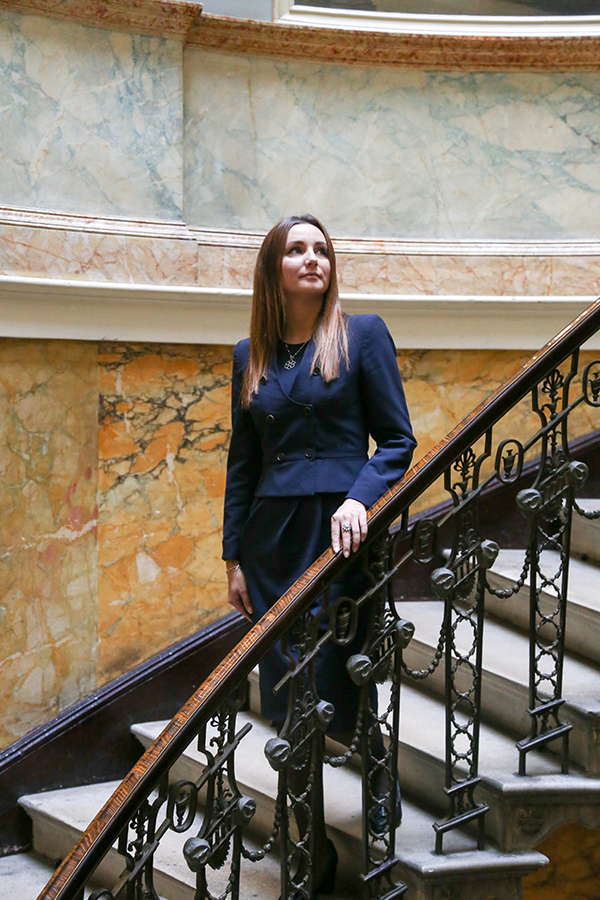 Alexandra is 28 and has lived in London for a year. She describes her everyday uniform as casual and comfy. Her favourite items on the Home House menu are the Black Cod and an Old Fashioned cocktail.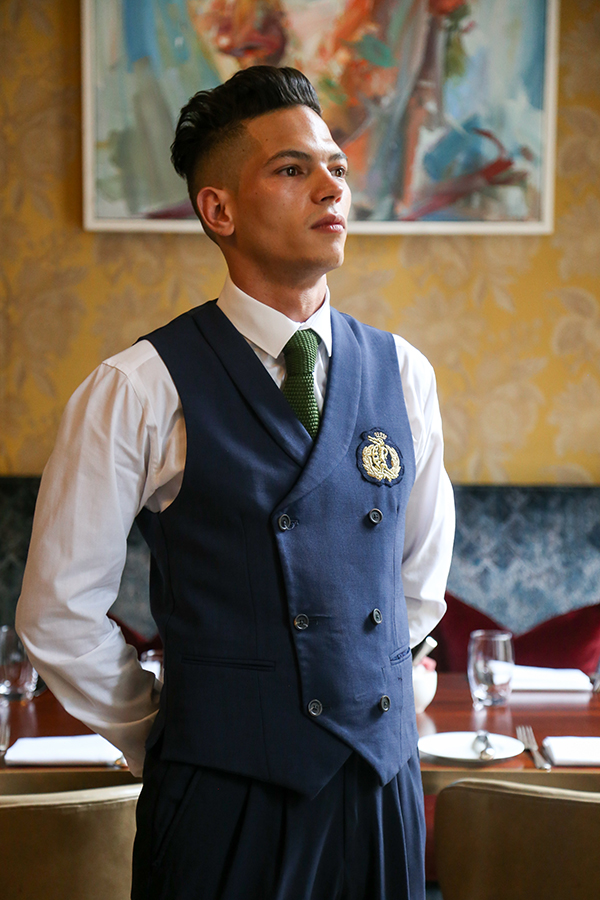 24-year-old Medhi is part of the waiting team at Home House. Originally from Paris, he's also been in London for about a year. Away from work, his personal uniform is usually ripped denim worn with long-sleeved shirts and hats. He loves to drink rosé.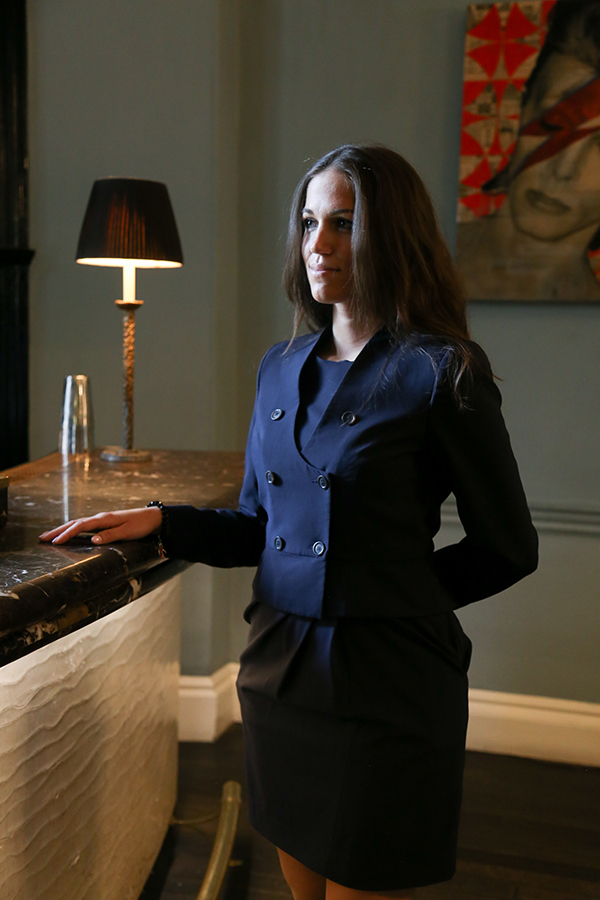 Hungarian Zsofia is 26 and has lived in the capital for over four years. She keeps it casual with jeans and t-shirts when she's not at work. When she is, Zsofia loves the Dover Sole and, like Alexandra, loves an Old Fashioned!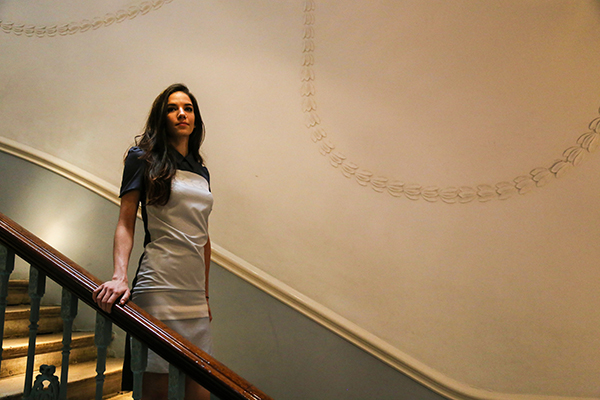 23-year-old Julia is approaching her two-year London anniversary. When we asked her what her own uniform consists of, she said 'good question – usually a skirt!' She's another fan of the Home House Black Cod, washed down with a classic Espresso Martini.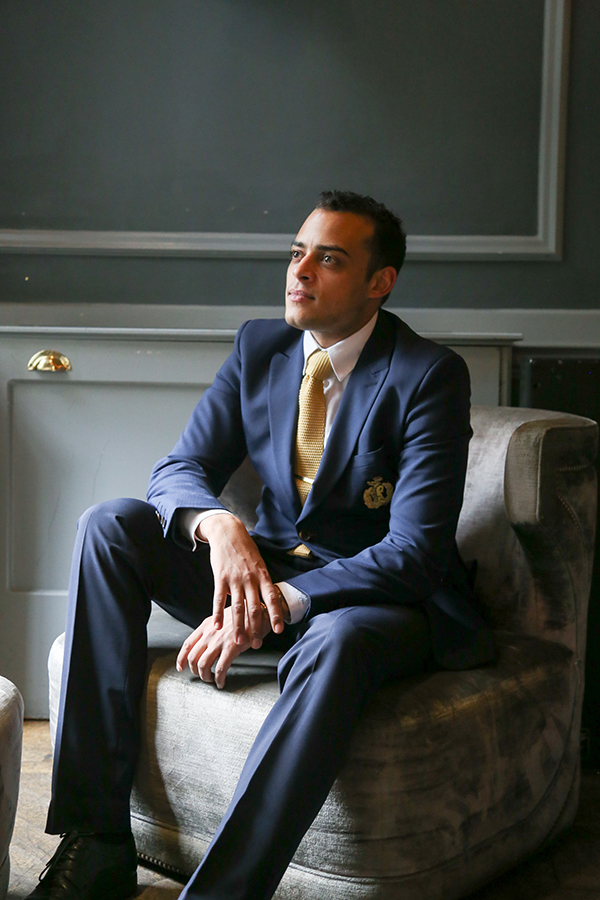 Amir is 29 and is a born and bred Londoner. He tells us that he always wears jeans and a white tee when not at Home House, and his friends 'rip him for it'. He likes the Burger or Lobster Tempura at Home House, almost as much as he loves the Mai Tai.

31-year-old Christopher hails from the South of France, but has been a London resident for over four years now. He loves a Home House Mojito and describes his personal style simply as 'casual'.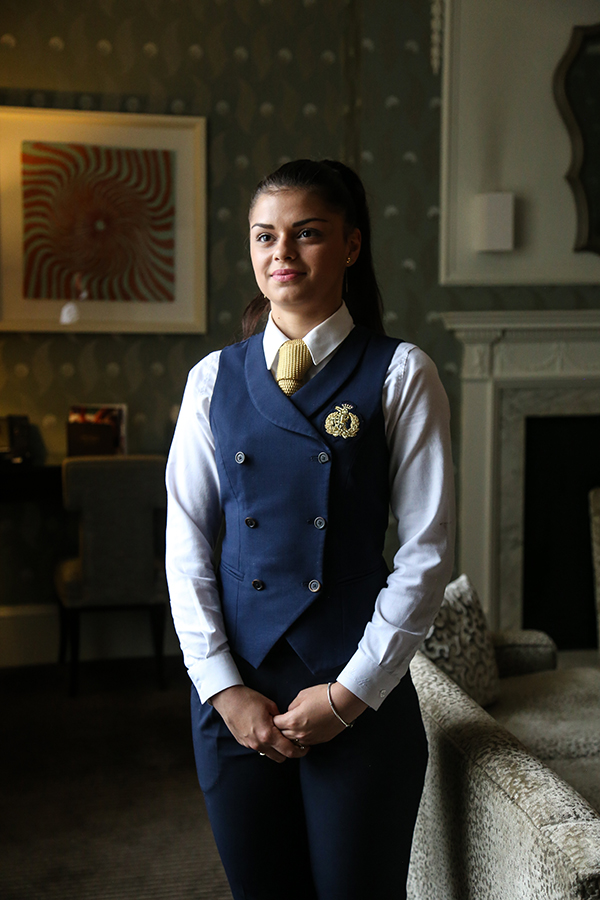 Monica is 21 and moved from Romania two years ago to London. You'll always find her in a pair of jeans outside of work; she loves a Passion Fruit Martini.
For more information about our Home House project, visit our website.
More portraits coming soon – in the meantime, have a look at our Allpress and Brindisa portraits.