Ahead of launching our product range at the London Design Fair in September, we have been developing our core articles and expanding our offering to fit a multitude of briefs. Be it cotton or polyester, our range of bespoke waist and bib aprons have become an intrinsic part of the Field Grey blueprint, coming in a variety of colours, texture and designs. We have reimagined them for many clients and we are constantly on the look out for further developments.
Herringbone ties are a staple feature on our workwear-inspired aprons, but if you're in search of a more luxurious option we have the solution. We like nothing more than experimenting with different materials to provide a range of options that best meet brand requirements and budgets.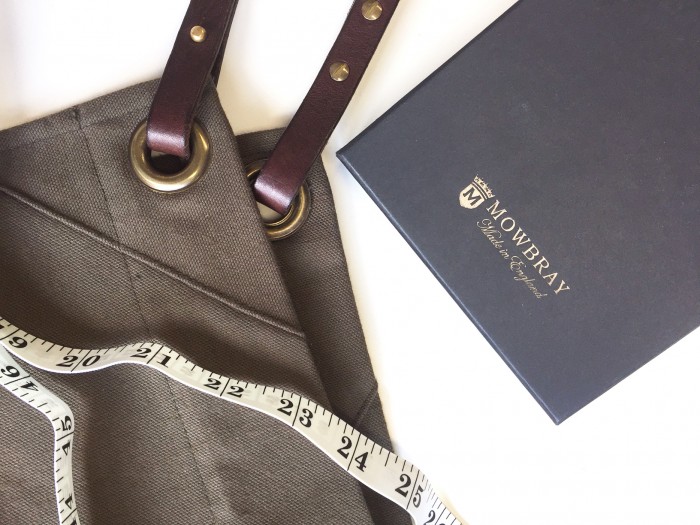 In collaboration with Mowbray Leather Goods, we have designed and developed these 100% leather belt straps giving a more premium finesse to uniform solutions.
At Field Grey we centralise our designs around functionality, practicality and wearability meaning everything we develop is fit for purpose. Our leather straps are fully detachable so the apron body can be laundered separately. Using double Sam Browne studs on either belt finish, the straps pass through the reinforced eyelet corners looping around and hooking on to each stud.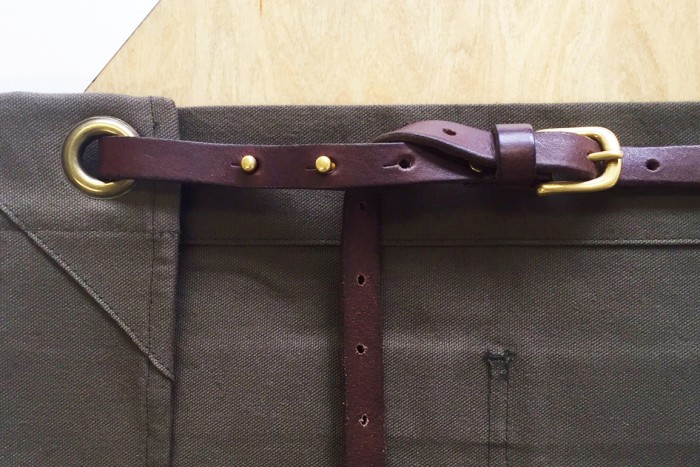 UK manufacture is important to our brand and we endeavour to source and manufacture a range of our bespoke products within close proximity, researching and collaborating with British manufacturers where possible.
Mowbray adopt the same ethos. Situated in Melton Mowbray, they combine decades of traditional hand craft techniques with contemporary equipment to produce the finest quality products, genuinely Made in England. It is this expert craftsmanship and homegrown values that attracted us to the company.
See our details gallery below:

Keep an eye out for more information about our debut at the London Design Festival this September. For more information in the meantime, visit the LDF website.