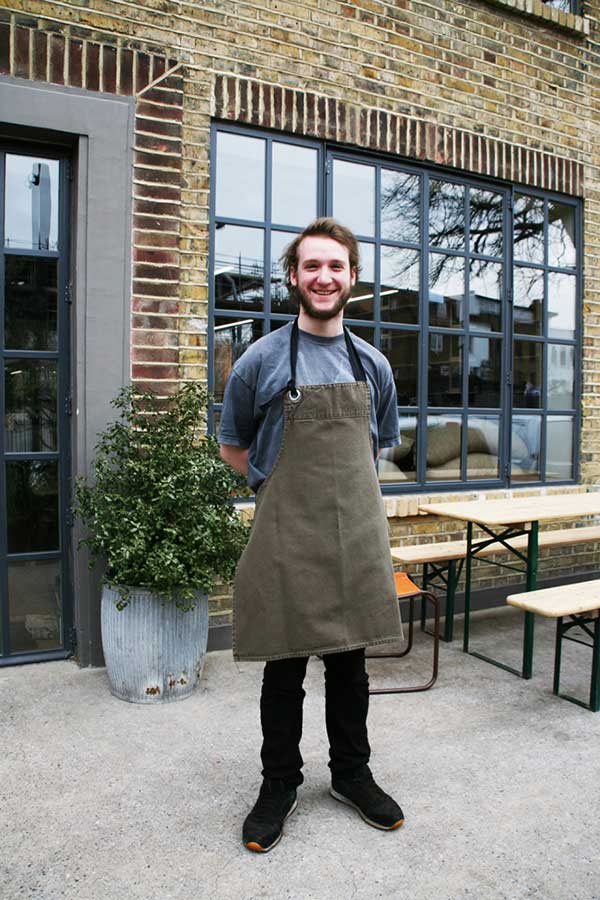 This week we called in for coffee to see our friends at Allpress Espresso at their epic Dalston-based Roastery and Café, to sample the brunch menu and see our brand new apron collaboration in situ.
The Roastery and Café
The cavernous Dalston Lane venue (a previous joinery) houses a café, a coffee roasting plant, seating over two floors, a coffee lab and training rooms. It's the perfect East End spot to meet for coffee, breakfast or brunch, with a solid menu that boasts healthy meals served all day.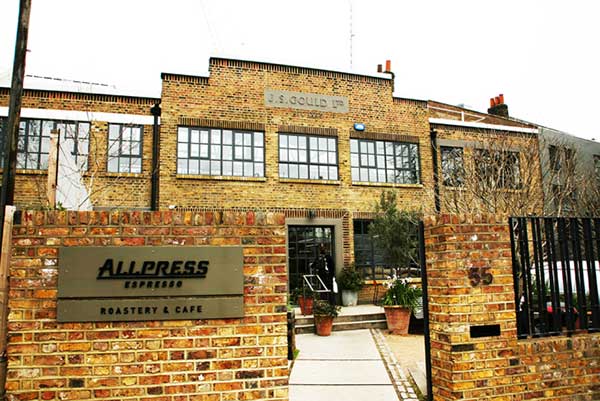 Breakfast options are plentiful and varied; we had egg and soldiers, but the menu extends to granola, muesli, porridge and mixed plates featuring salmon and ham. At lunch there's a range of soups, salads and sandwiches, all freshly prepared in the Roastery kitchen. And of course, there's coffee: roasted on site with a wide variety of blends available, brewed by Allpress' expert baristas.
Allpress has quickly become the most artful of artisan coffee purveyors in London and we're very proud to have decked out the staff in their workwear aprons.
From humble beginnings in 1986 – founder Michael Allpress solved the search for the perfect espresso by launching a coffee cart in Auckland – Allpress is now a global business, with shops in New Zealand, Australia, Japan and of course London. Our uniforms are worn by baristas in all locations.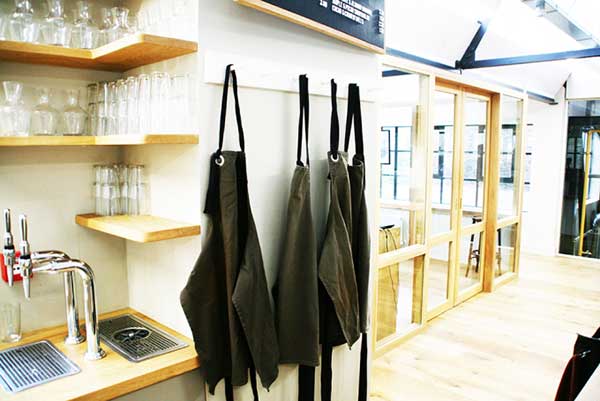 Development
We presented a number of solutions to Allpress. We sought inspiration from previous uniform solutions, including our Tom's Kitchen project, and looked at a range of barista-inspired colours, including browns and olive greens.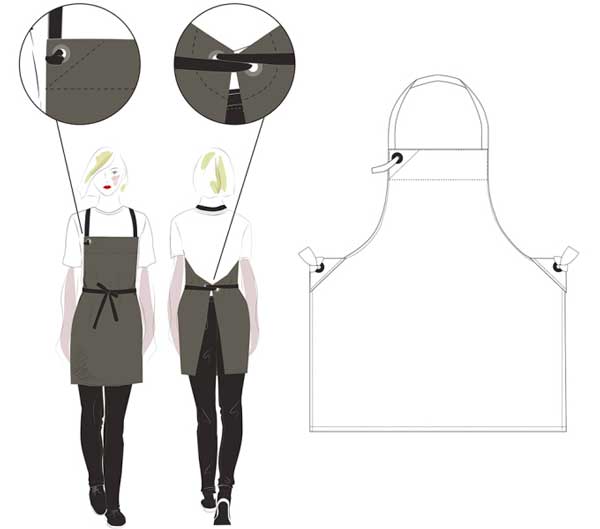 The Apron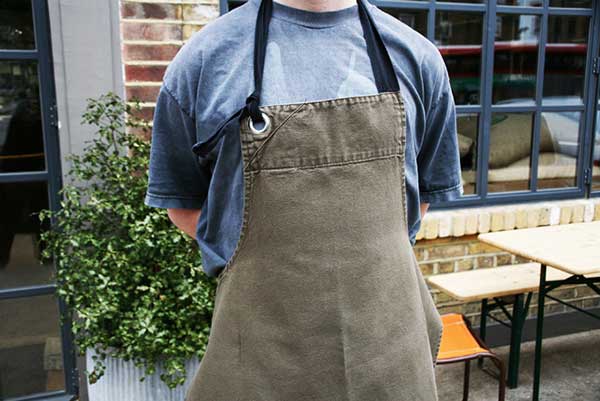 The olive green aprons carry many bespoke details. Black ties are married with the green colour of the apron, around the neck and waist, with a single metallic eyelet with an embroidered triangle design forming the focus on the front. We also produced a bespoke black label for each of the aprons (below).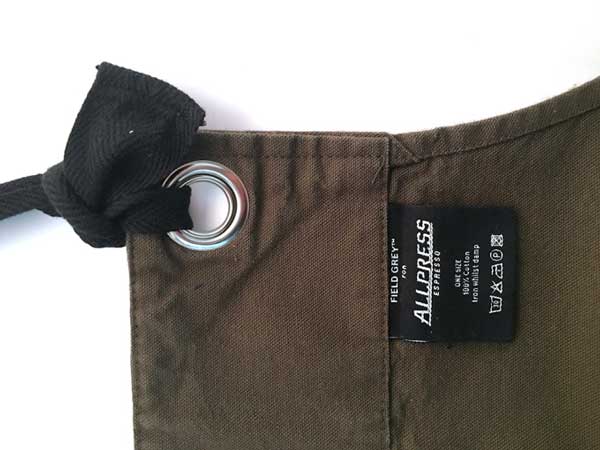 Have a look through our gallery of images from the Roastery and Café below: