It's been a fantastic year for Field Grey. We've launched some very ambitious projects and have seen our uniforms launch in London, nationally and internationally. We have been working on a number of exciting projects that will launch in the first quarter of 2019.
In 2018, we continued to develop our unique Readywear collection of key uniform pieces, producing them in more colourways, launching the brand on Instagram and showcasing a creative campaign at London Design Fair.
We were introduced to a variety of new people who we collaborated with, some of which we interviewed for the blog. And we finished up the year with a very special Christmas party held in the workshop of one of our collaborators, Blackhorse Lane Ateliers.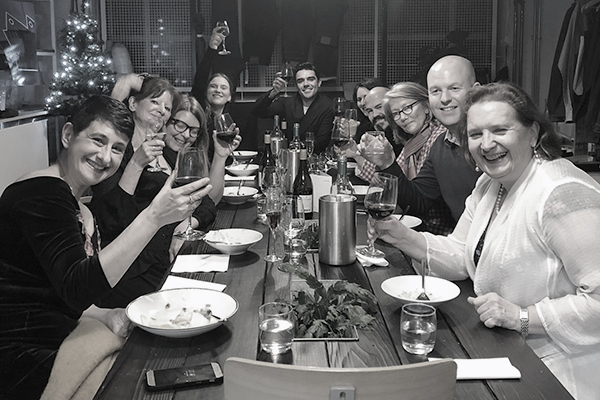 Here are a few key moments from the year as picked by some of our team:
Janice Turner, Field Grey Founder and Creative Director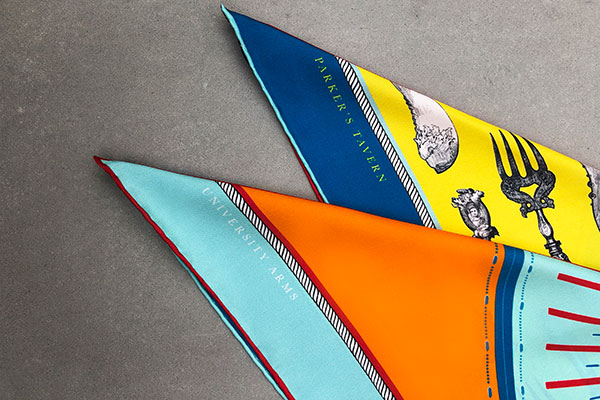 There have been so many highlights for the Field Grey team, but one of my favourites is our project for University Arms, a new destination hotel in the heart of Cambridge. We worked closely with the hotel to produce a full uniform collection for its many roles. A key piece is the siren suit created for the concierge team, taking inspiration from those worn by Winston Churchill, along with a bespoke, multi-purpose scarf screen-printed in the UK.
Dee Hill, Sales Director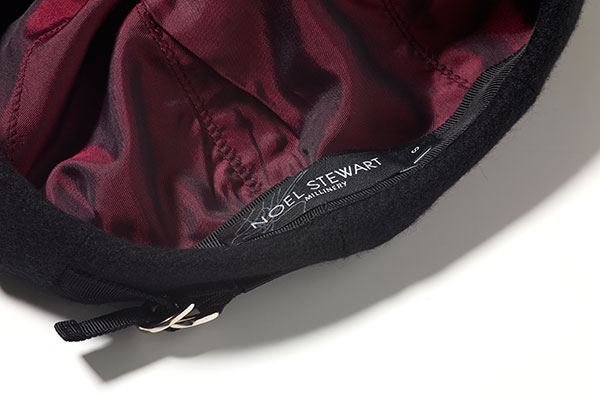 2018 has been a year of outstanding collaborations for Field Grey. Marrying the skills and expertise of the studio with other creatives has been a real highlight. We're working on a lot of exciting collaborations that we can't reveal just yet, particularly with branding and hospitality experts at Gorgeous Group. In 2018, we collaborated with the designer Richard Quinn and the milliner Noel Stewart for our project for Principal Hotels; the latter including a doorman's hat which we also produced for lobby retail.
Barbara Sokolowski, Finance Director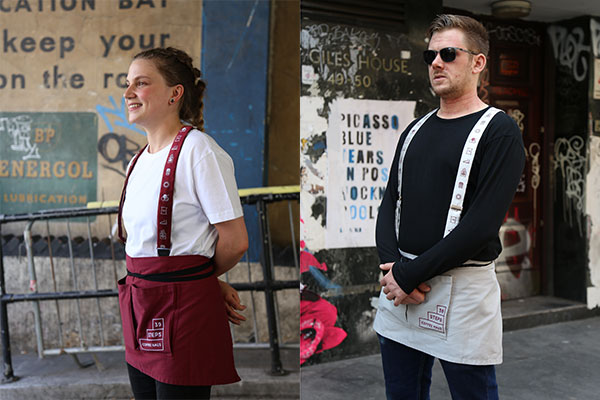 One of my personal favourites this year was the uniform we designed and produced for Soho café 39 Steps. Sometimes simple ideas are the most successful, proved by this collection of seperates – t-shirts and aprons – using the venue's graphic branding. The colour palette and the bespoke embroidery work so well together.
Christy Newman, Designer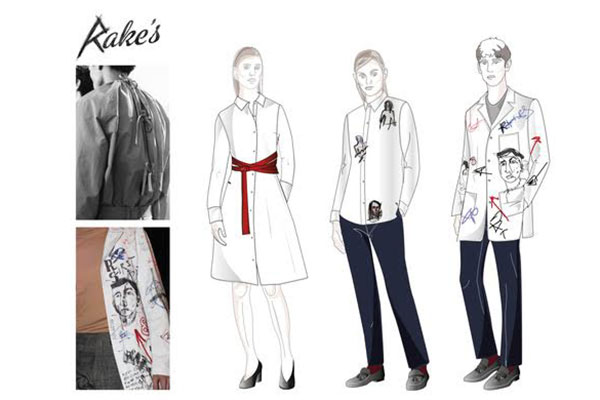 My highlight of 2018 is a pitch for Rakes Bar. Gorgeous Group invited Field Grey to present uniform ideas which showed modernity with an East London vibe. Inspired by bold prints and colour, Field Grey put together the following designs; the concept would have been a mixture of prints and jackets inspired by lab coats!
Matt Bramford, Digital Media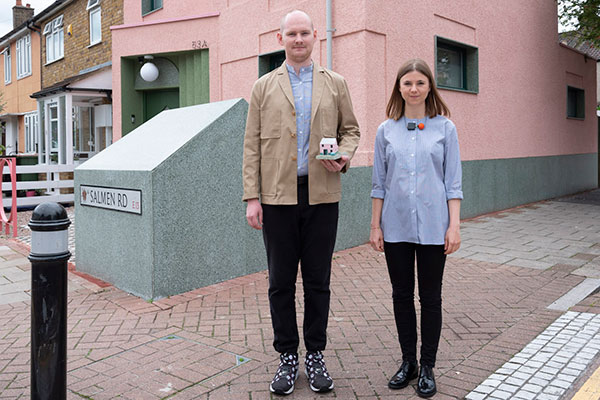 The digital media arm of Field Grey has gone from strength to strength this year, showcasing the studio's day to day life and projects. Social media has also helped us to share our Readywear collection with a wider audience, launching the range's very own Instagram account. The 2018, shot by Peter Searle, really brings the brand to life. It's been great to see Readywear delivered internationally and I'm looking forward to where we can take it in 2019!
Happy New Year, all!