Fans of First Dates will know that the real stars of the show are Fred the maître d' and the waiters and waitresses. Cici, Laura and Sam appear in almost every episode, calming nerves of potential suitors and offering hospitality throughout those cringe worthy first meets. We see them reassuring participants over cocktails at the bar and keeping conversations flowing when chat runs dry at tables.
No waiter or waitress can do their job without the right uniform, and we're delighted that Field Grey created the now iconic brown and green waistcoats worn by staff.
D&D London's Paternoster Chop House affords a spectacular view of St Paul's Cathedral and serves a modern British version of traditional chop house fare. Field Grey was asked to design a uniform solution to reflect the restaurant's traditional blonde wood and marble interiors. It has played host to the nation's favourite dating show for eight series now, and fans flock to Paternoster Square to get a glimpse of the venue and to try and catch a sighting of the famous host Fred.
In keeping with the heritage of this British institution, Field Grey developed a tailored waistcoat in an earthy brown tweed with details in a natural green.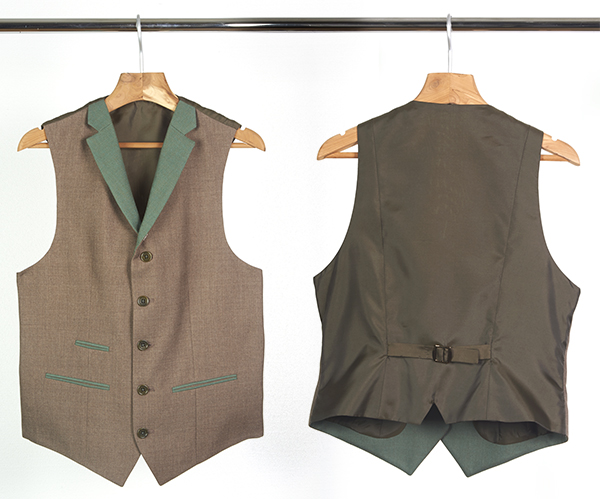 The colour palette was influenced by the history of chop houses. Chop houses started out in late 17th century London, when meat began to be served in individual portions or "chops". They fast became a British institution, even making it into the works of Dickens, and gained a reputation as places where hearty food was washed down with fine wines and ales.
Series 8 comes to a close next week (Tuesday 11 July 2017), but we're sure First Dates will return for even more fun-filled series. The next time you watch, look out for the waistcoats!
For more information about this uniform project, see our website.
First Dates images courtesy Channel 4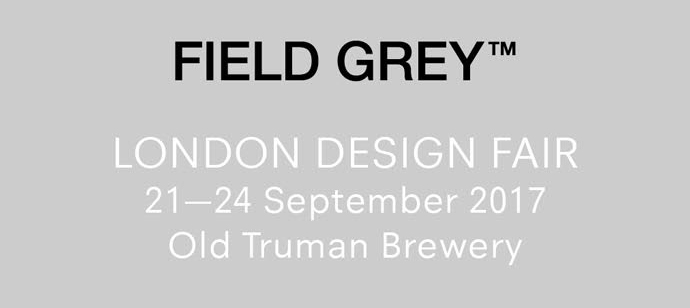 Field Grey will be exhibiting at the London Design Fair 21—24 September 2017 at the Old Truman Brewery