Last week the Field Grey team enjoyed a truly unique Christmas party courtesy of Gather E17.
Gather E17 is a unique dining experience set in the workshops of Blackhorse Lane Ateliers. Husband and wife team Martin and Charlotte take you on a culinary tour, using locally sourced and foraged produce to create modern British dishes with a twist.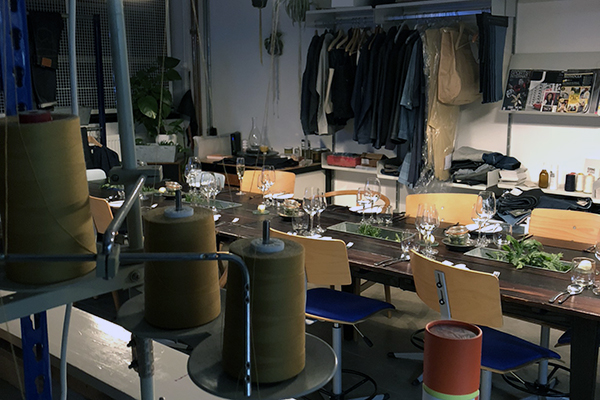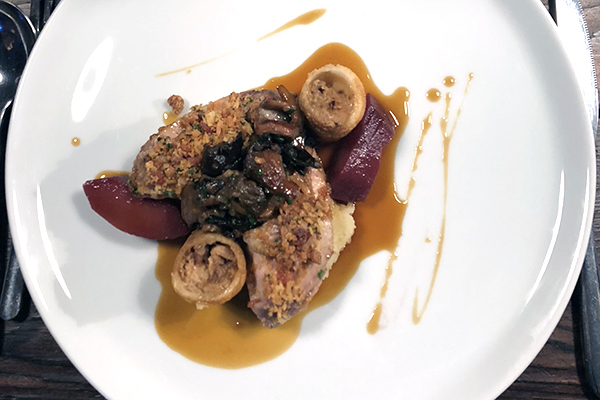 The location only serves to make this experience even more enjoyable. Blackhorse Lane Ateliers are purveyors of ready-to-wear selvedge and organic denim, with sustainability at their heart. They produce all denim right here in Walthamstow. Only a few hours before we descended on the factory to celebrate Christmas amongst the sewing machines, numerous denim pieces had been produced.
Charlotte, our host for the evening, guided us between courses that Martin had prepared in the kitchen. When we arrived, we enjoyed British fizz with homemade sourdough bread, future batches of which were proving in the kitchen.
Our courses began with a butternut squash veloute decorated with tasty salt and vinegar seeds. Next, we enjoyed mouthwatering roast partridge served with quince and parsnip mash. Dessert was well worth the wait: a rich blend of chocolate and hazelnuts sprinkled with olive oil.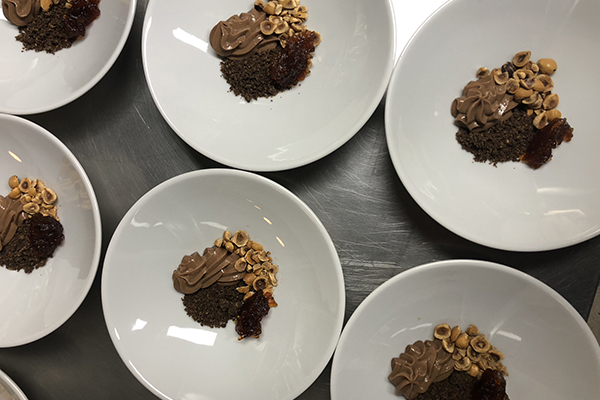 Between courses, we had a tour of the factory itself. It wasn't our first time at the factory, as we've recently been working on a collaboration with Blackhorse Lane Ateliers – lookout for a sneak peek on the blog very soon. But the members of the team who hadn't yet visited the factory got to see where the magic happens, amongst the sewing machines, cotton twills and work stations.
Martin and Charlotte will host Gather E17 events in the New Year. For more information, visit their website.
Merry Christmas and a Happy New Year from all the team at Field Grey – we look forward to sharing our 2019 launches with you, and wish you all a fabulous New Year!