Heavenly Bodies: Fashion and the Catholic Imagination at the Met has broken records. Even with the weekend to go, it is the Costume Institute's most popular exhibition yet, with over three million visitors to the Fifth Avenue venue and nearly 200,000 to the Met Cloisters, the museum's Medieval offshoot in Upper Manhattan. We visited in September to be inspired by this revolutionary exhibition.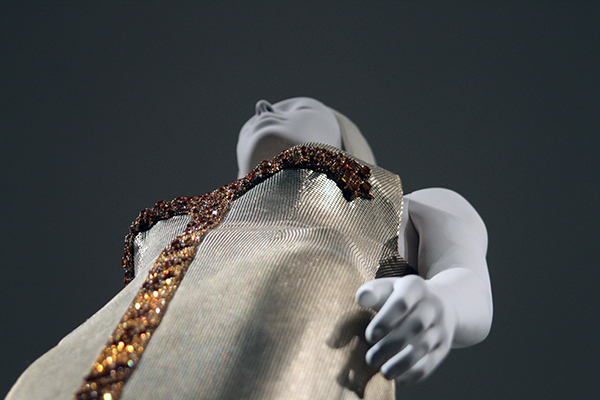 The exhibition cleverly fuses ecclesiastical fashion with items on loan from the Vatican itself, some of which have never left the Sistine Chapel sacristy before. It takes place in The Met Fifth Avenue's European and Medieval Galleries and the papal items are hosted in the Anna Wintour Costume Institute.
Heavenly Bodies features some of the most recognisable religious-inspired designs from fashion's major players. The Catholic church, for all its faults, has proved to be one of the most inspirational institutions for fashion designers, as this exhibition displays, whatever the views of the creative. Garments from the archives include designs by Versace, Dolce & Gabbana, Christian Lacroix and Yves Saint Laurent.
The setting could not be more perfect; The vast expanse of the Met's Medieval galleries are as beautiful as they are intimidating. Loud, haunting music plays as you navigate through the rooms and view the tableaux. Some exhibits have been placed amongst the existing collection, like an Alexander McQueen Givenchy breastplate; others are hung from the walls like ghostly angels.
The Met Cloisters, located on four acres overlooking the Hudson River in northern Manhattan's Fort Tryon Park, is dedicated solely to the art and architecture of Medieval Europe. A visit upstate reveals why making the pilgrimage (sorry) to the Cloisters for Heavenly Bodies offers rich rewards. There are fewer visitors here, so the atmosphere allows for quiet contemplation and a better view of the garments. The gowns on display, by the likes of Balenciaga, McQueen, Viktor & Rolf and Chanel, are carefully presented in this ecclesiastical setting and appear like religious figures in a church.
Perhaps the most stunning presentation in the entire Heavenly Bodies exhibition is a lone Balenciaga gown in the Fuentidueña Chapel. Positioned facing the chapel's dramatic crucifix, the figure is spotlit by artificial light, which appears to burst through the stained glass windows.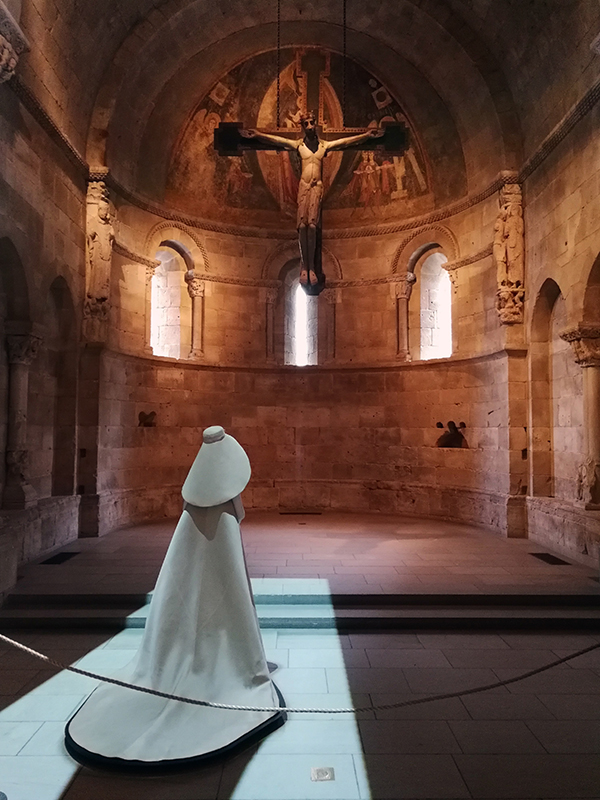 The evocative and inspiring exhibition finishes on 8th October – who fancies a trip to New York this weekend?