Last year, we launched an ambitious and successful project with London members' club Home House. The project featured a variety of different looks for the different roles at the historic venue in Portman Square.
The project was a huge success, with Home House's Natalie Tait saying
"Taking the Home House team from wearing all black to these sharp uniforms instantly made the team stand taller and feel proud to be here. The staff and member feedback has been so positive. It feels like we have refurbished the house!"
Home House approached us again to create a new cocktail dress for the team for 2018. They required an alternative dress solution to add to the bespoke collection already in use. The brief was to design a more streamlined style with an elevated 'evening' feel.
Inspiration
We researched a number of current eveningwear trends and looked to the catwalks, in particular the work of fashion designers Valentino, Mugler and Haider Ackermann. We studied cuts, colours, necklines and construction details – new ways in which fabric had been manipulated.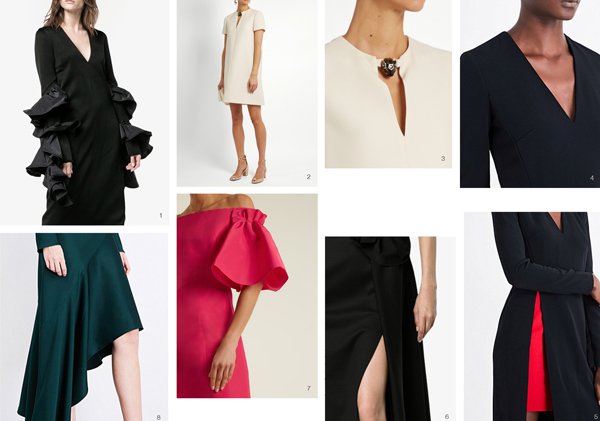 We sketched design details like frilled bell sleeves and godet hems. We considered plunging necklines and varying hem lengths, deciding which details worked best for eveningwear.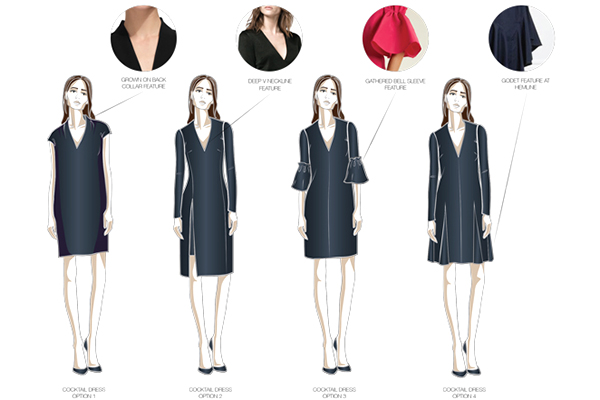 The Home House Dress
After consulting with the client, the final design focusses on, and accentuates, the silhouette. We included a deep v-neckline with a matching slit up the front right thigh of the dress.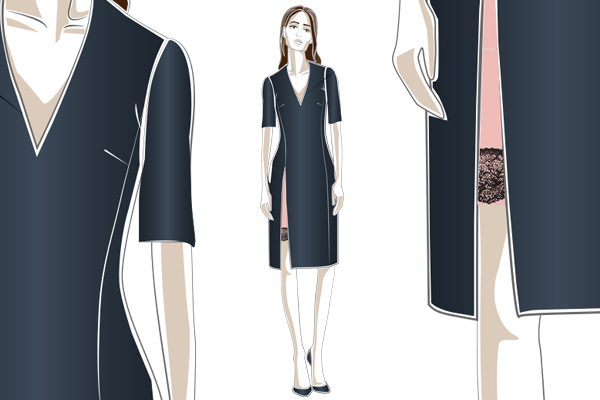 The Details
The dress in produced in a rich navy polyester, which is breathable, comfortable and easy to care for.
With built in practicality and wearability, we added an under skirt in a soft blush pink: this features a digitally printed lace detail, creating an illusion and providing a burst of colour.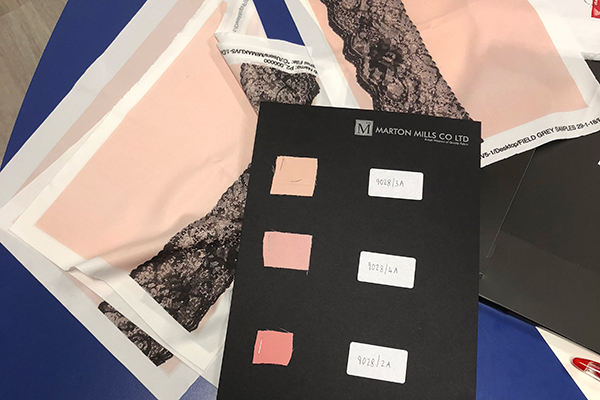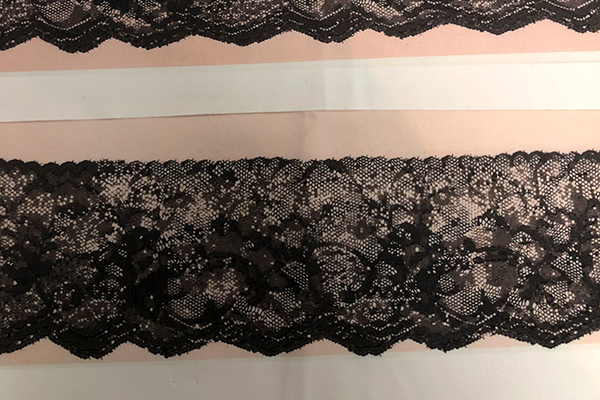 For more information about the rest of our Home House project, visit the website.