On the 16th and 17th March 2022 we'll be in Amsterdam to exhibit at the Independent Hotel Show, showcasing highlights from our bespoke projects as well as our growing made-to-order Readywear range.
We're so excited to be coming to the Netherlands for our first international trade show. Given the uncertainty of the last two years brought about by COVID and Brexit, it has been touch and go whether we would make it to Amsterdam – but with our flights booked and less than 2 weeks to go, we can't wait to connect with the wider European hotelier community at IHS 2022.
We've undertaken a diverse range of projects for our European clients over the years, so in the run up to the show we take a look back at some of our top picks.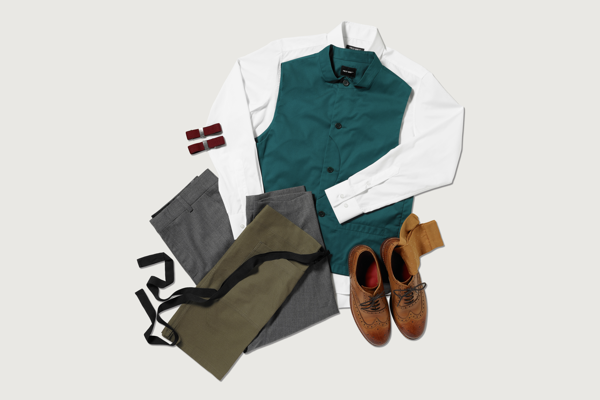 Baur au Lac – Zurich, Switzerland
In 2019 we were pleased to deliver a hybrid collection for Baur au Lac in Zurich, incorporating bespoke elements alongside some of our best-selling Readywear pieces.
First opened in 1844, on the edge of lake Zurich, Baur au Lac is one of the oldest 5-star hotels in the world to be still owned by the founding family – now in its sixth generation.
For Baur, we designed a bespoke green waistcoat and grey formal trouser to be paired with crisp white bib shirts from our Readywear range, as well as contrasting Readywear sleeve garters in burgundy and our classic waist apron.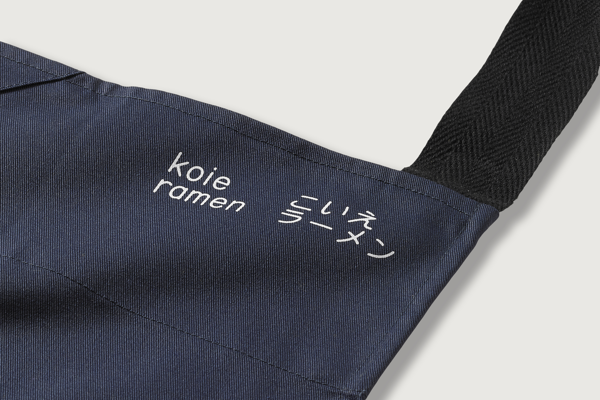 Koie Ramen – Oslo, Norway
For Koie Ramen in Oslo, we screenprinted their logo designed by Twelve Design on to our Readywear tied eyelet bib apron.
Koie Ramen's apron is great example of how subtle branding on one garment can bring together the look of a team, as well as the endless possibilities for customisation of our Readywear range.
Shell / FutureBrand UXUS – Amsterdam, Netherlands
We worked with Amsterdam based FutureBrand UXUS to deliver the Future Sites programme for Shell Petroleum, exploring and identifying the role uniform would play in Shell's new retail environments.
Given the ongoing changes taking place in the world of cars, transportation and the dawn of electric vehicles – the spaces built around those vehicles and how we use them will equally have to change. It was a really interesting process for us to consider where uniform becomes relevant to that change as new experiences are being designed within these spaces.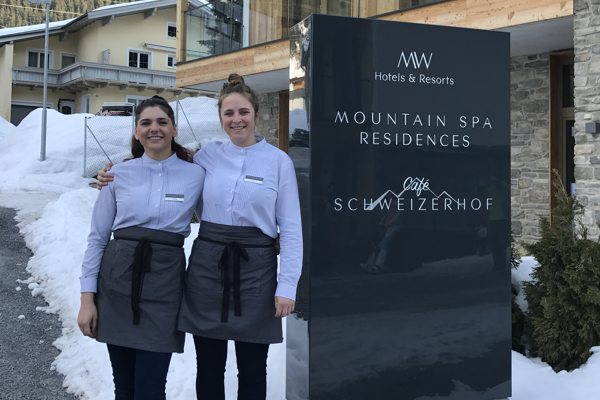 Mountain Spa Residencies – St Anton, Austria
Back in 2016 we delivered to our first ever international Readywear client, Mountain Spa Residencies in St Anton, Austria.
We equipped their Front of House team with bib shirts and classic waist aprons from our Readywear range, in a cool palette of blue and grey to compliment the mountainous landscapes surrounding the resort.