A new exhibition at Ambika P3, the University of Westminster's cavernous gallery space, explores the intimate history of menswear, workwear and uniform. Invisible Men brings together over 180 pieces from the University's Menswear Archive.
The exhibition covers the last 120 years in menswear, surveying everything from worker overalls to catwalk fashion, with an emphasis on the evolution of menswear in Britain.
A theme we often explore on this blog, uniforms have long inspired fashion designers and in turn, fashion designs inspire uniform. Invisible Men highlights this established relationship through countless examples of functional garments that have been reimagined on the catwalks.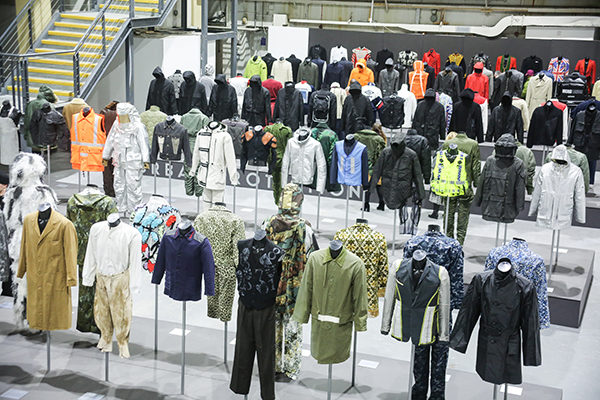 The exhibition illustrates how designers have doctored traditional workwear garments, giving them new life that often replicates and subverts their original intention. From hi-vis at Burberry to lab coats at A-Cold-Wall, garments take on whole new meanings even in their purest forms.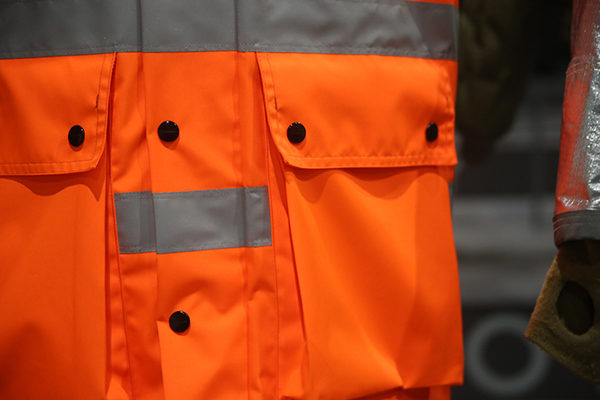 Invisible Men explores the often fetishistic approach to traditional menswear themes by catwalk designers, whereby the original intention of a garment – whether that be a military jacket or functional overalls – has faded, sometimes entirely.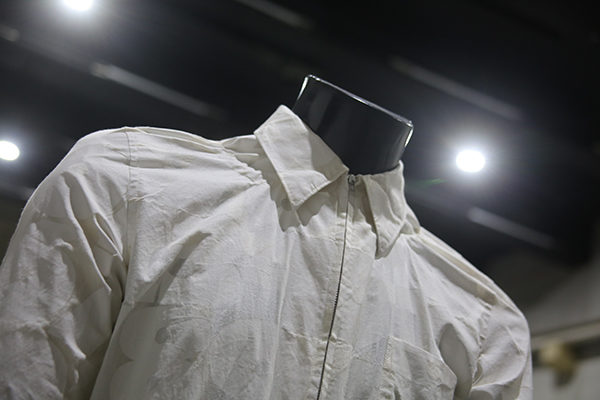 Divided into sections by theme, the exhibition cleverly juxtaposes exemplary workwear pieces with examples of high fashion. A municipal utility jacket worn by employees of Kensington and Chelsea Council in the 1950s and 1960s, itself inspired by the traditional bleu de travail jacket, sits proudly beside designs by Liam Hodges and Craig Green.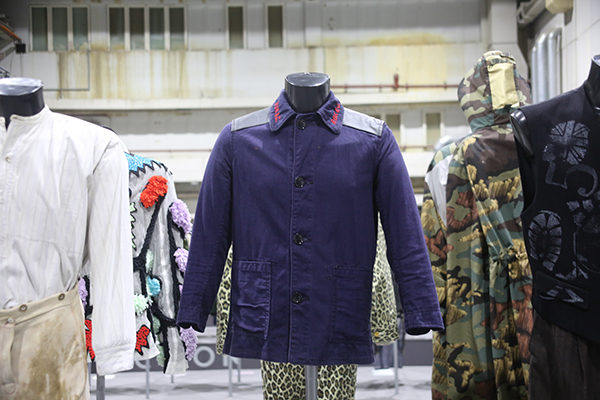 Key themes include Overalls, featuring examples by Prada Linea Rossa and Comme des Garçons; Camouflage, featuring genuine army uniforms with garments by Sibling and Jeremy Scott; and Sportswear, which presents team jerseys from the 1950s and 60s alongside avant garde designs by Maison Martin Margiela and Vivienne Westwood.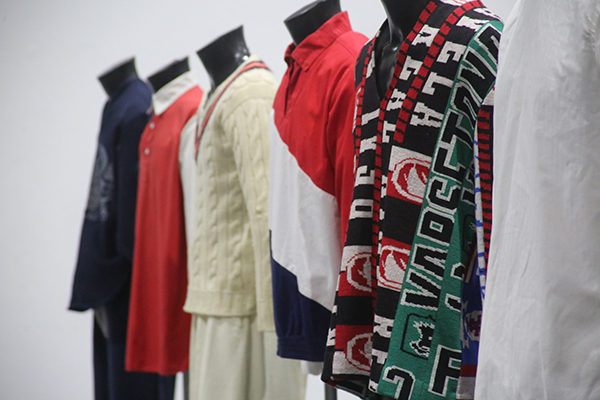 One section brings together the Urban Protection collections of C.P. Company, where Moreno Ferrari designed a range of garments with in-built functionality. Lorenzo Osti, president of the brand and friend of Field Grey, was a key advisor to the exhibition.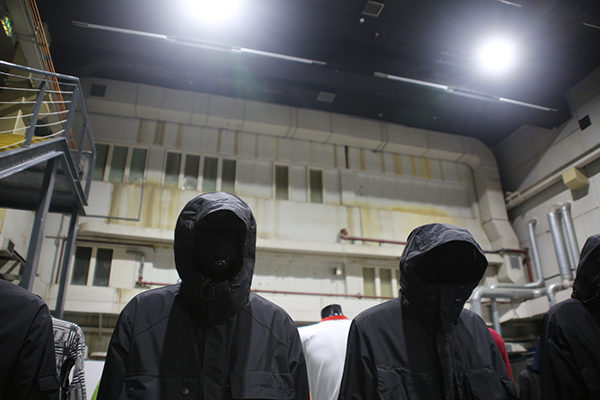 Another section is devoted to the designs of the late Alexander McQueen. Often overlooked due to his unrivalled womenswear designs, McQueen's menswear allows us to explore his roots in traditional tailoring, having trained on Savile Row.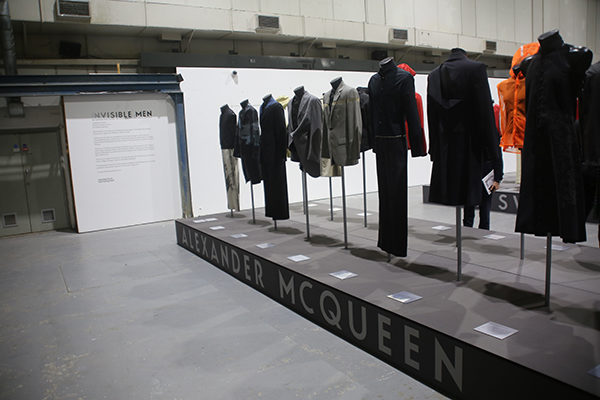 See more from the exhibition in the gallery below:
The exhibition runs until 24 November 2019 and is a must-see – it's so rare to see such a survey of menswear presented so well – and it's free! For visiting information, see the Ambika P3 website.