London Design Fair is all wrapped up for another year, and a fantastic show it was. Field Grey exhibited for the second time to showcase the latest iteration of readywear; our capsule collection of workwear pieces. It was an amazing opportunity to present readywear next to many of the leading lights of British and international design. So, we thought we'd share a few of our team's favourite things.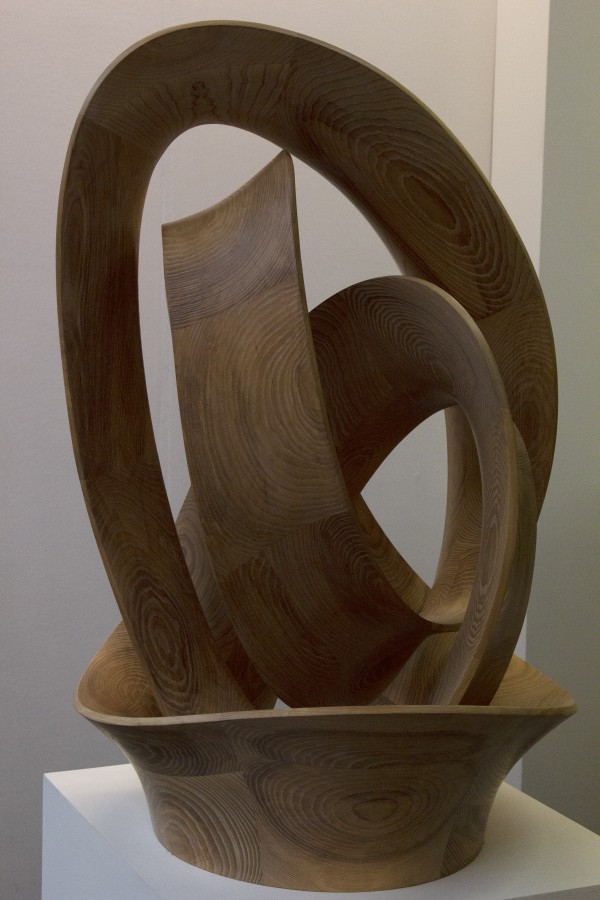 Arresting, organic and ergonomically beautiful
Randolph picked this wooden sculpture designed by Thomas Vaughan, founder of Object Studio based in East London. A refined piece which also forms part of a table series. Reminiscent of Barbara Hepworth, the intertwining curves are arresting, organic and ergonomically beautiful.
http://objectstudio.co.uk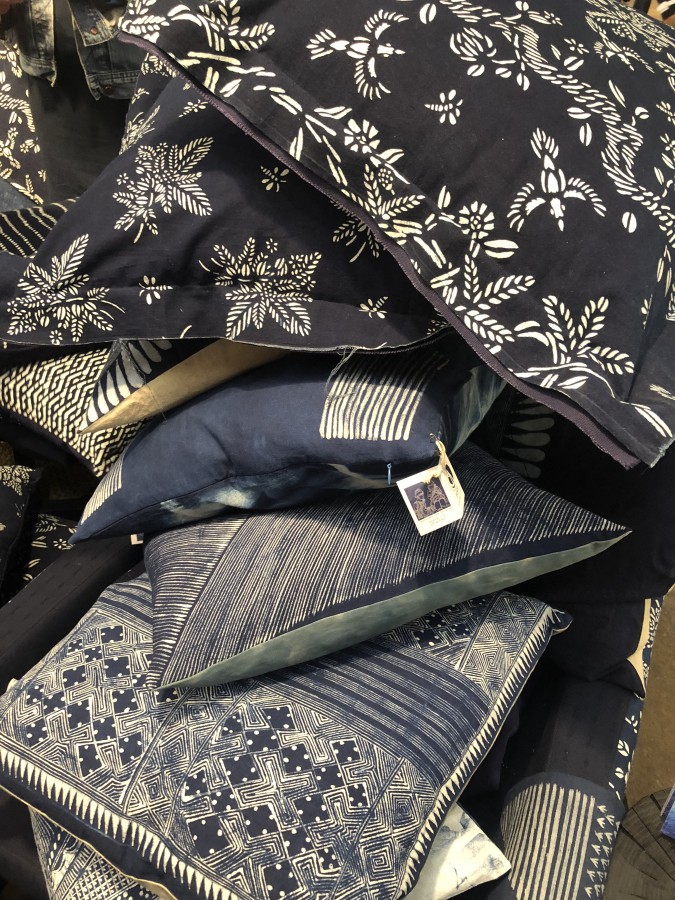 800-year-old Chinese resist dyeing
Colette was drawn to the shapes and textures employed in Bluehanded's fabric swatches. Their hand-crafted indigo 'resist dyeing' celebrate an 800-year-old Chinese art. "Our comprehensive range of natural, hand-dyed textiles can be incorporated into home interiors, fashion, accessories and bespoke designs. Working alongside our Indigo Master, we are dedicated to keeping this ancient art alive by making these designs accessible to today's market."
https://www.instagram.com/bluehanded_indigojohn/
@bluehanded_indigojohn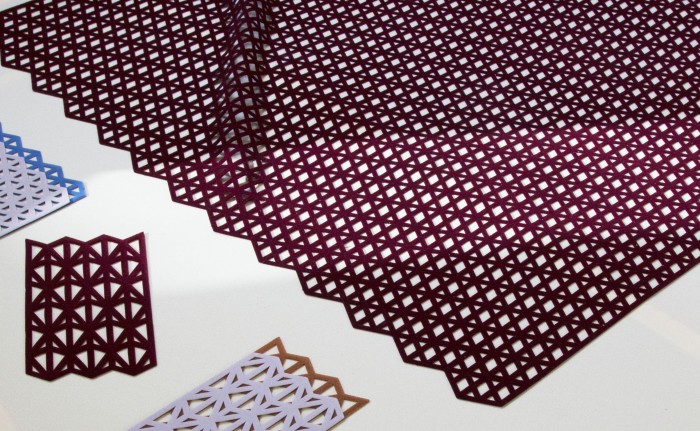 Hypnotising open rugs
Attracted by the use of tactile objects translated into graphic language, Rhoneil found the pattern of Studio Plott's open rugs hypnotising. They say "Crossing lines is a series of rugs that unites technique with tactility. The designs are a clear visualisation of our fascination with technology, traditional craft, geometric pattern, colour and shape.  Each pattern has its own playful interplay of lines where the open mesh arrangements and bright colours create a visual dialogue between the rugs and their underlying surfaces."
https://www.studioplott.com
https://www.instagram.com/studioplott/
@studioplott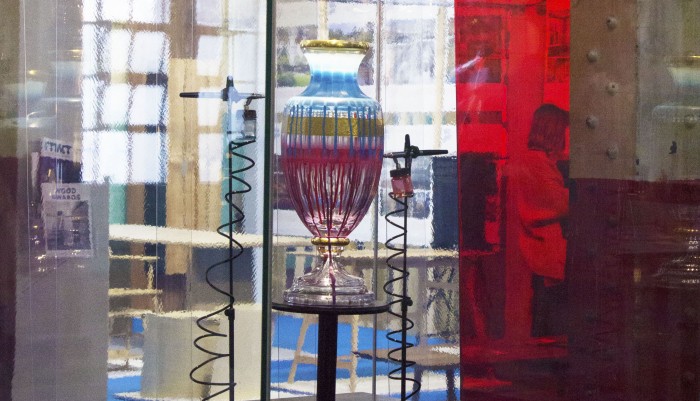 Texture, colour and light
Czech art glass designer František Jungvirt's work also caught Rhoneil's eye. Texture, colour and light are captured in his fine glass forms.
https://frantisekjungvirt.webnode.cz
https://www.instagram.com/frantisekjungvirt/
@frantisekjungvirt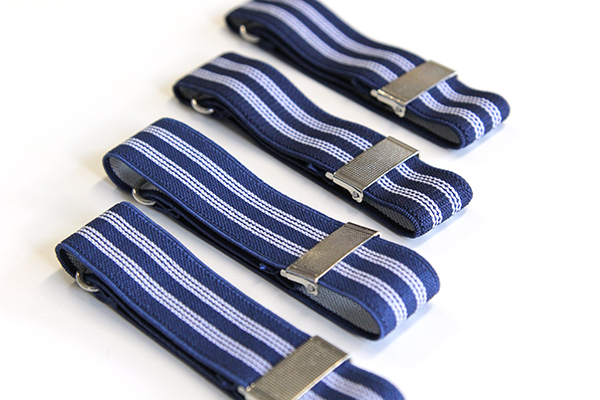 Sleeve garters from Field Grey's readywear collection
Of course, we couldn't sign off London Design Fair without including a quick glimpse of readywear, or capsule collection of key workwear pieces. Field Grey's years of experience in crafting bespoke uniform solutions has been distilled to create a collection of ready-to-wear uniform essentials: aprons, utility jackets, waistcoats, chinos and spa trousers, shirts, tunic tops and pinafores, and a range of accessories. The collection responds to the new demand for a design aesthetic that is modern, practical and can be customised to support multiple brand environments. We work with tried and thoroughly tested suppliers across the UK and Europe, Readywear delivers efficient on-demand manufacturing via a simple procurement system.
Contact us to discuss readywear on +44 (0) 203 948 3000 | info@field-grey.com