It's the most wonderful time of the year! A London Christmas is like no other. The capital is at its best during the festive season; the streets are decked with bright lights, and stores, hotels and bars get dressed in their festive finest. London's best Christmas decorations are all over the city.
Creating a buzz around Christmas is vital and many establishments employ renowned artists and designers to art direct their designs. Here are our favourite festive designer displays this year:
The Connaught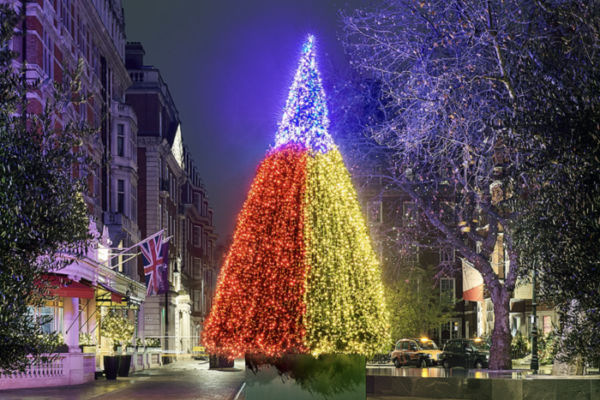 This year's Connaught Christmas Tree is designed by Irish artist Sean Scully. Following in the footsteps of British artists like Tracey Emin, Antony Gormley, and Damien Hirst, Scully has created a unique colour-block design. Image courtesy The Connaught
German Gymnasium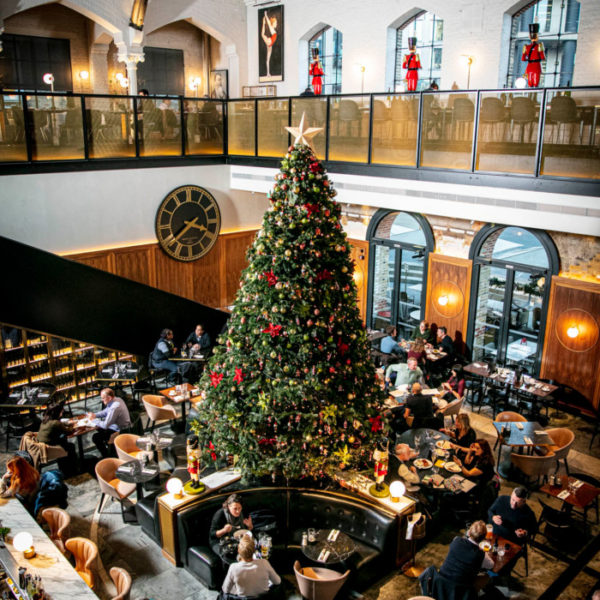 Field Grey clients German Gymnasium have transformed their sumptuous dining area with a traditional festive display. A huge Christmas tree takes centre stage, while enormous wooden nutcrackers keep watch from the windows above. Image courtesy German Gymnasium
The Sanderson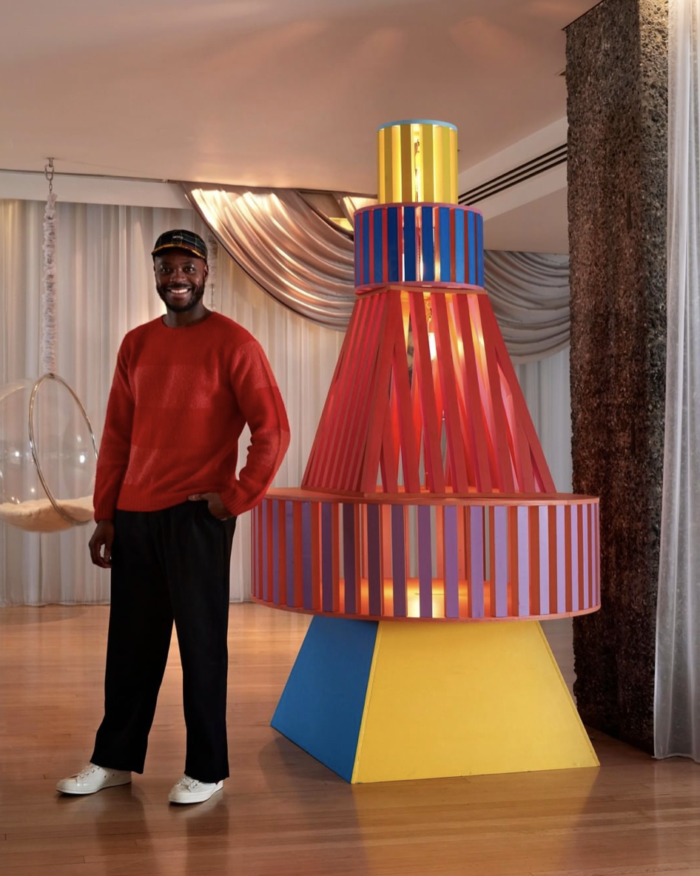 The Sanderson has called on artist Yinka Ilori for this year's festive offering. The 2.5m tree is made entirely of recycled materials and evokes childhood memories of brightly wrapped gifts. Image via @sandersonsocial
St. Pancras International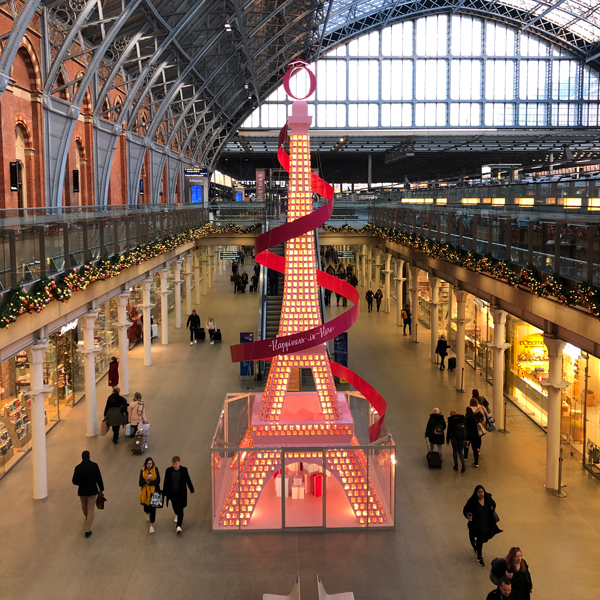 St. Pancras International gets a touch of French glamour this year with an Eiffel Tower. Made from 1500 Lancôme perfume bottles, the baby pink tower is the perfect Parisian centrepiece.
Sofitel St. James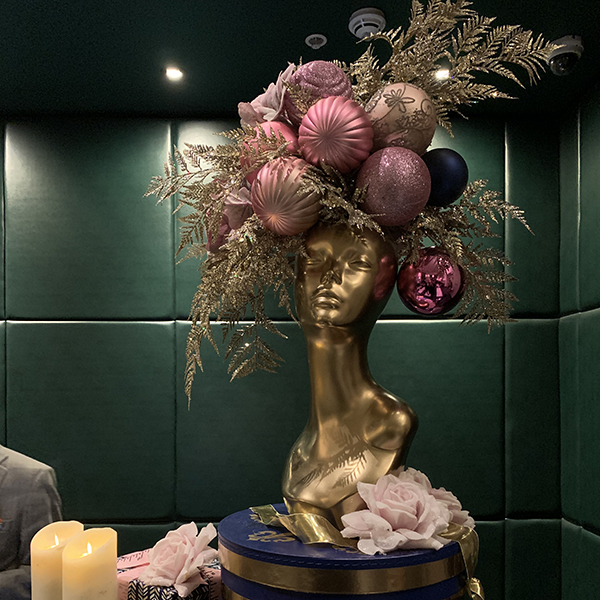 Speaking of French glamour, Sofitel St. James celebrates a 'Couture Christmas' this year with a selection of decadent designs that merge fashion and the festive season. Highlights include millinery made from baubles (above) and a couture dress tree. Image courtesy Sofitel
The V&A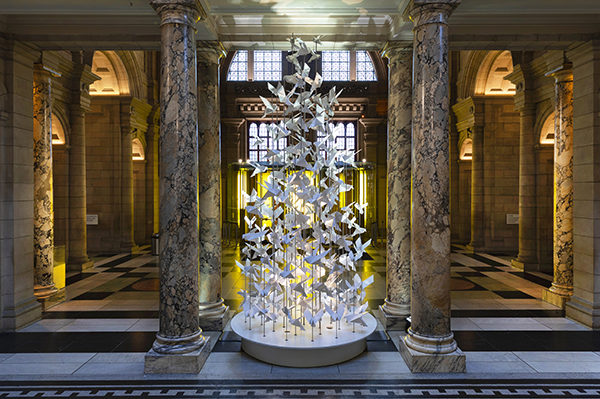 This year marks 200 years since Queen Victoria and Prince Albert's births. This bicentenary-inspired Christmas tree installation, designed by Anna Huennerkopf, was gifted by the City of Coburg, the birthplace of Prince Albert. Image courtesy V&A
Tate Britain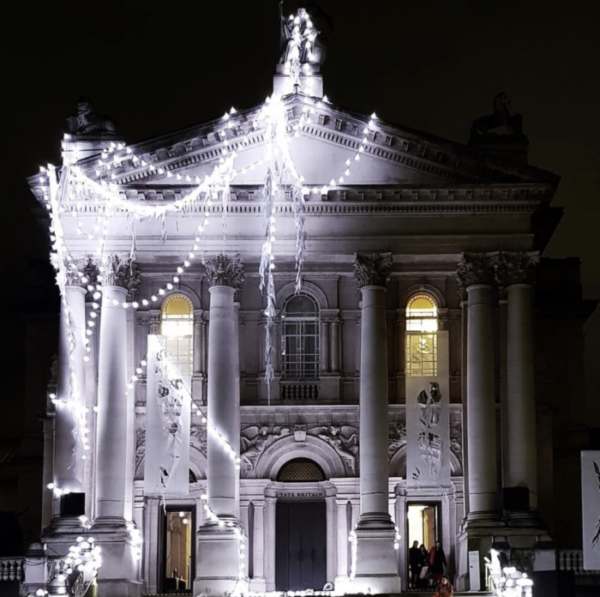 Less festive, but no less fascinating, is Tate Britain's post-apocalyptic offering from artist Anne Hardy. Combining light and sound, this visual feast imagines what Christmas might be like after a global catastrophe! Image via @hollyayl
Claridge's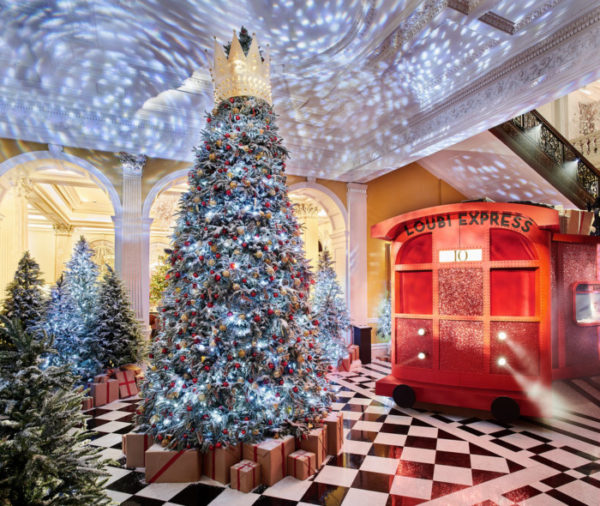 A list of London's best Christmas decorations would not be complete without Claridge's. Claridge's has hired French designer Christian Louboutin to fashion up their interiors this season. Guests can enter the Loubi Express for some festive treats. Image courtesy Claridge's
The Curtain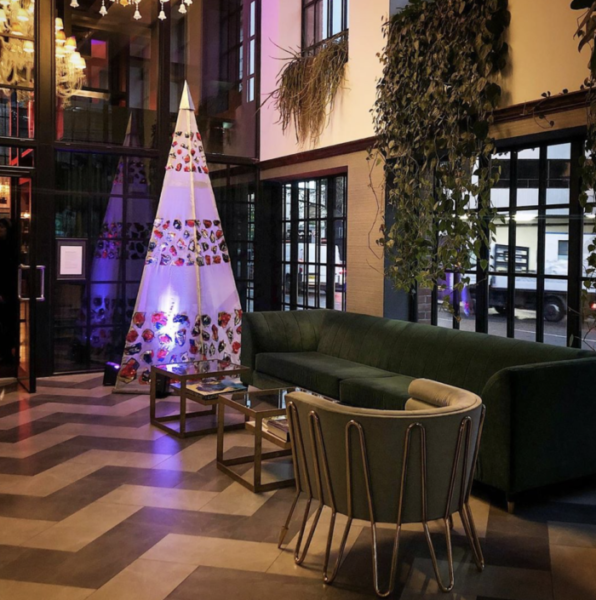 Sadie Williams has designed this contemporary Christmas tree for The Curtain. Made from upcycled materials from previous collections, the tree features custom patches appliquéd onto sustainable silk-organza. Image via @curtainldn
Hoi Polloi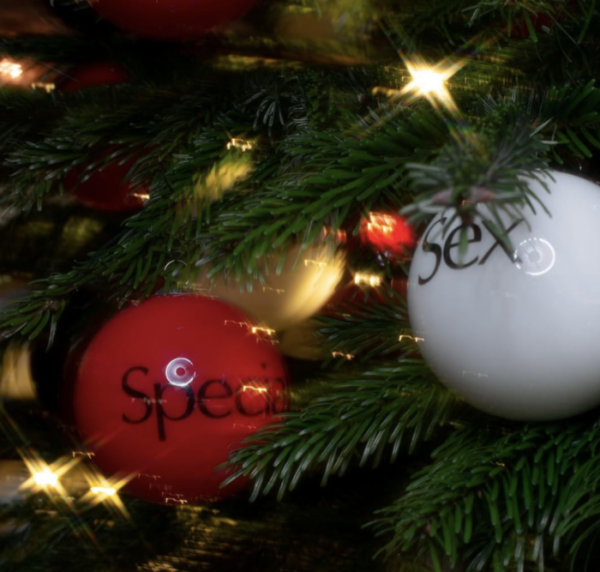 Fashion designer Christopher Kane has adorned Hoi Polloi's tree with baubles from his More Joy collection. Three baubles – Special, Sex and More Joy feature on the tree, which are also available to purchase from a pop-up shop. Image via @wearehoipolloi
The London Edition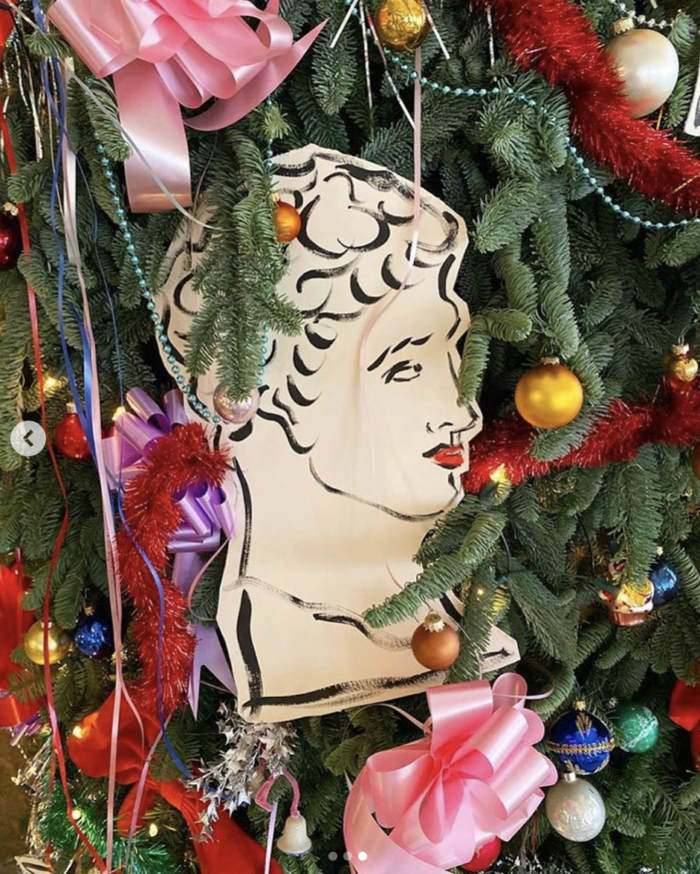 Artist Luke Edward Hall's playful take on Christmas is one of our favourites. He has decorated the London Edition's tree with hundreds of garish baubles and trinkets, finished with some of his striking portrait illustrations. Image via @londonedition