Lucienne Day would have been 100 this year. As part of a number of centenary celebrations, the Whitworth Art Gallery in Manchester presents a new exhibition entitled Lucienne Day: A Sense of Growth.
Day's textile designs have been on display since the Whitworth reopened two years ago, but this new exhibition's focus is on Day's love of gardening and how botanical themes, flowers and foliage have influenced her broad body of work.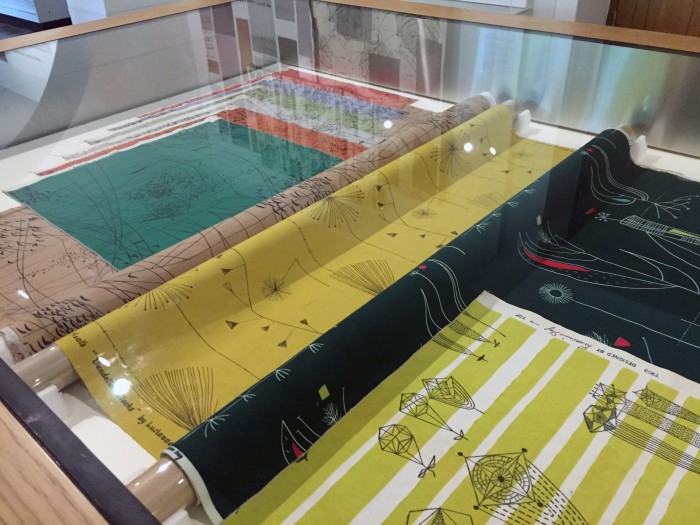 Day radically reimagined the traditional idea of a textile designer by combining these themes of nature with her knowledge of abstract modern art. Day's work manages to both speak the language of her contemporaries such as Kandinsky, Miró and Klee, while providing vibrant colour themes and a sense of humour.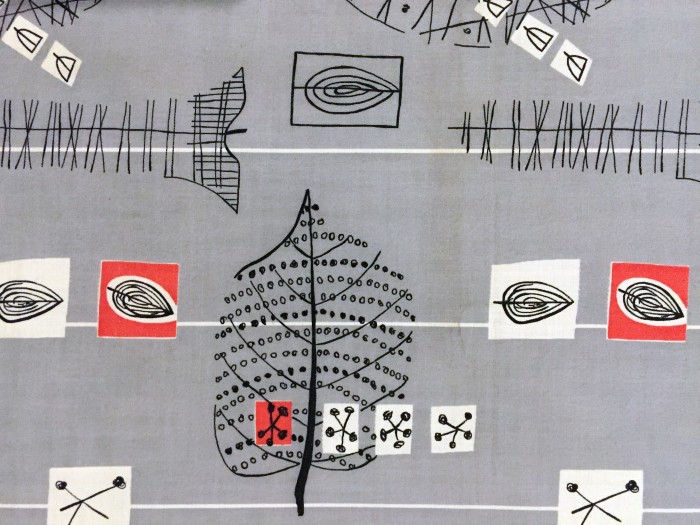 Floriculture was a lifelong passion for Lucienne Day and personal items such as gardening tools and planting diaries are displayed alongside her textile designs.
The exhibition is part of the Whitworth's GROW project, which promotes the benefits of horticulture on mental health and well being. Community groups have worked with Paula Day, Lucienne and Robin's daughter, to select works from the gallery's vast collection – including, of course, wonderful examples of Day's seminal Calyx fabrics. See a gallery of our favourites below:
The exhibition runs until 16 July. For more information, visit the Whitworth Art Gallery website. For further events as part of the Lucienne Day 100 programme, visit the foundation's website.