This weekend Field Grey revelled in the latest fashion exhibition to hit London at Missoni Art Colour at the Fashion and Textile Museum.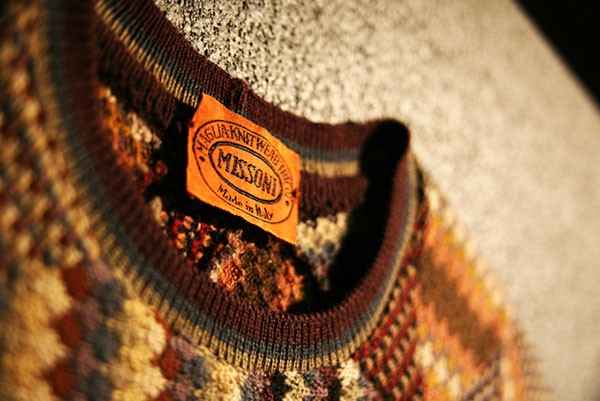 Originally conceived in the Italian fashion house's home city, Missoni Art Colour is a glorious presentation of decades of the label's clothing combined with the art collection of Ottavio and Rosita Missoni, the company's founders and namesakes.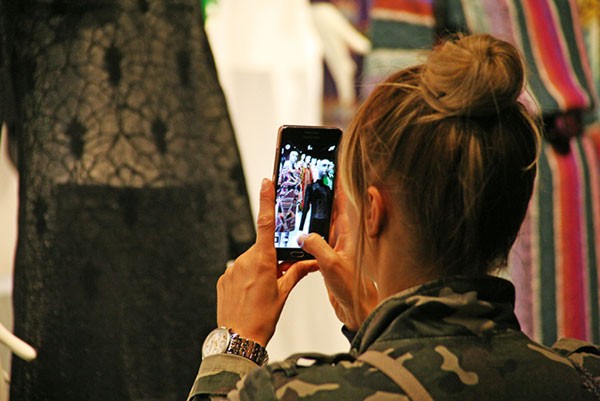 The exhibition takes a different approach to a fashion retrospective by showcasing Missoni's illustrious fashion history juxtaposed with many of the artworks that have inspired Ottavio and Rosita and their designs. The couple were fundamental in the establishment of the Italian fashion scene in the late 1950s; this exhibition is a replica of the show produced in the home of Missoni's first knitwear atelier and takes viewers on a journey from the modern art origins through to the kaleidoscopic prints we know and love.
The exhibition begins with a dark corridor of artworks. Abstract paintings by Italian artists such as Atanasio Soldati and Fortunato Depero offer a glimpse into the early graphic approach that would eventually inspire the patterns synonymous with the label.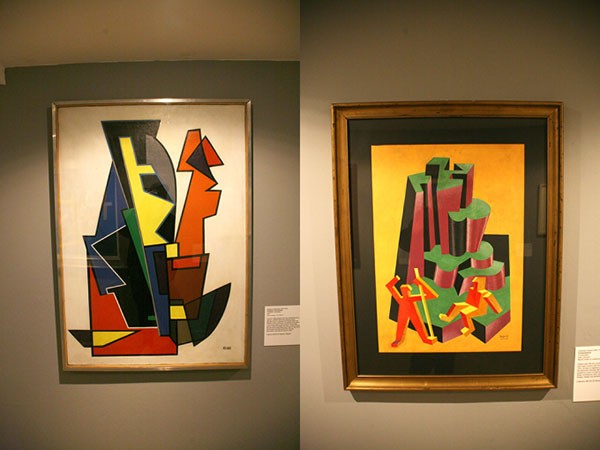 The main hall of the museum has been transformed into a huge tableaux of over 40 Missoni outfits from the across the decades. Row after row of identical mannequins on a stepped platform showcase an array of dresses, suits, trousers, tops, swimwear and accessories. These include early prototypes, outlandish outfits from the 1970s and contemporary pieces by incumbent creative director Angela Missoni, daughter of Ottavio and Rosita and heir to the company.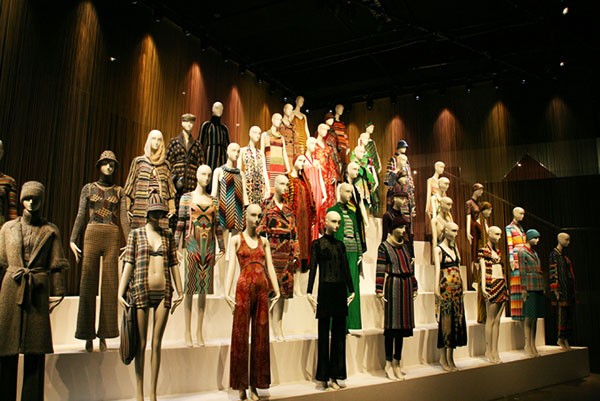 The installation is a little overwhelming, and with no captions for the looks, its left with the viewer to speculate each item's origin and age. This is even more difficult with a brand like Missoni, whose mission to bring vibrancy and colour to fashion over the last six decades makes distinguishing between pieces a bit of a challenge. We spent considerable time working our way across the tableaux, enjoying much evidence of the innate craftsmanship Missoni is renowned for. Each piece showcases a combination of innovative knitwear processes and a flair for combining colour, pattern and print – too many to name individually.
The main room also features paintings and dramatic tapestries by Ottavio, with the tapestries dominating an entire wall. These fuse art and fashion together; a fashion designer's renowned style presented as large-scale artworks.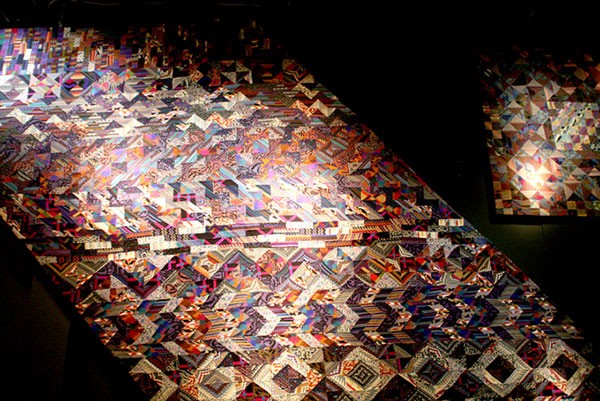 Upstairs, more paintings and sculpture are displayed; more artworks that influenced the Missonis beside works by the couple themselves.
The climax of the exhibition is a display of hundreds of swatches and pattern samples featuring the early markings of some of Missoni's most iconic creations.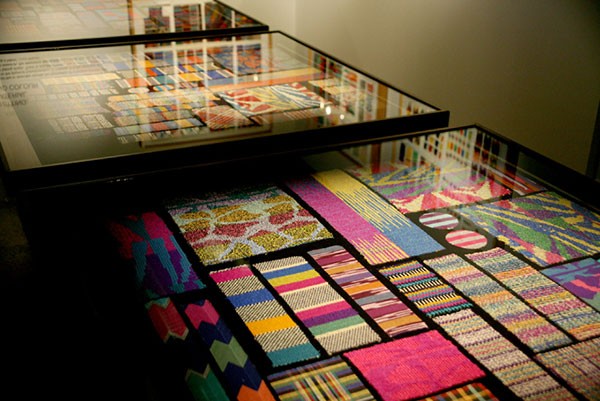 Have a look at our gallery of images from the exhibition below: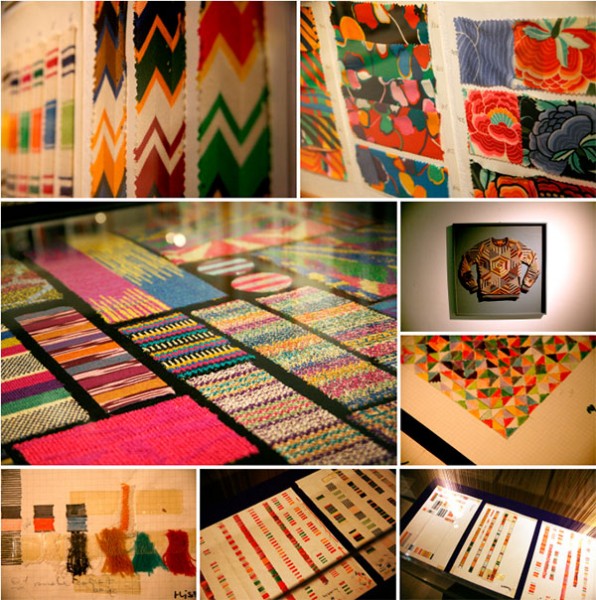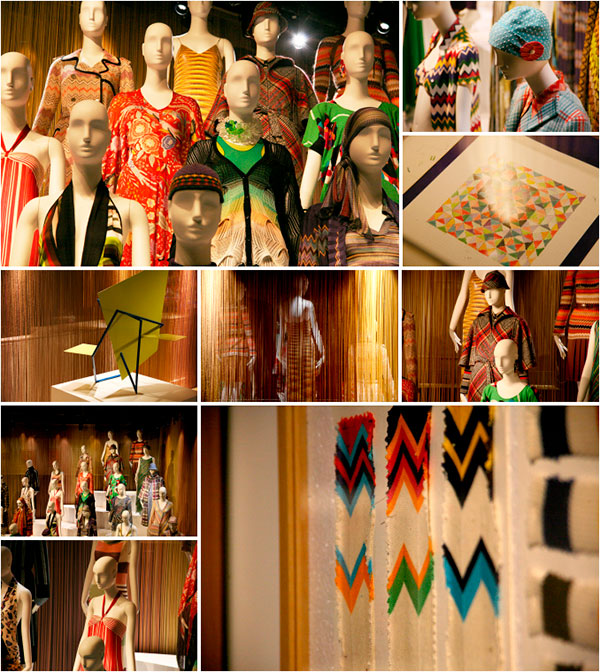 For more information and to book tickets, visit the Fashion and Textile Museum's website.