Brian Teeling is the co-founder of Dublin-based concept store Nowhere. Stocking a clever, contemporary range of eclectic menswear labels, Nowhere celebrated its first birthday this week. We met up with Brian to discuss Nowhere's success so far, the store's unique approach to buying and his own personal 'uniform'.
Hello Brian. What are you wearing today?
Today I've gone for a Marni AW15 multi-gauge knit, a frayed edge Our Legacy denim shirt, Navy Matthew Miller Leto trousers and real beat up pair of Common Projects Achilles in white.
Tell us about Nowhere?
Nowhere is our store here on Aungier Street in Dublin. It was opened by myself and David Erixon last November. Our interests are mainly clothes, but we also do a podcast called 'A Nowhere Man' where we talk about our feelings and the discourse on masculinity. Expect to hear subjects on Tranimals, Male Grooming, The Colour Pink and Male Ballet Dancers.
Tell us about the buying process for Nowhere – how do you distinguish between clothes you want to wear and clothes that are commercially viable?
Once an aesthetic has been determined, the buy becomes a lot easier for me. Before I go every season, I'll have thoughts, notions on what I want to see next season and what direction I want Nowhere to go in. This is influenced by the shows a lot, but also by what I see my friends wearing, what other people of influence are interested in and by what music I'm listening to at the moment. 
What's the menswear scene like in Dublin?
Much like every city it's heavily weighted in favour of the high street. We obviously champion the independents here and it's good to see we're not alone in that, but it would be great to see an increase in the number of competitors. Competition can only improve us.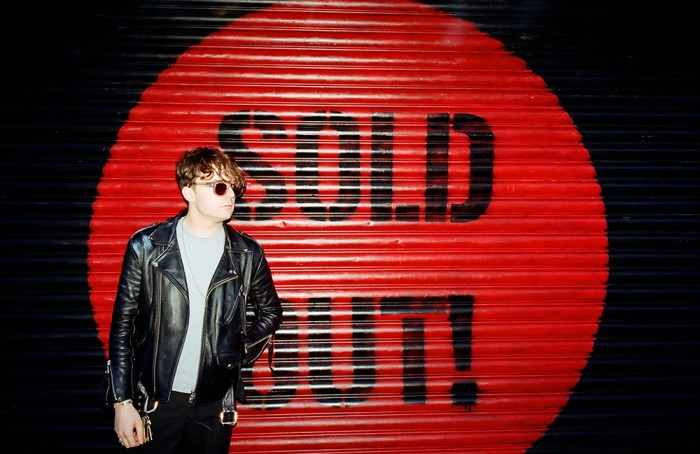 Which other designers do you admire? What are your favourite pieces?
I'm a big fan of Craig Green, especially his stuff from the MAN shows early in his career. I recently acquired a tie-dye knit from the SS14 collection. I love the process that went into that collection, the dyeing, the re-dyeing again after three days. It's nice to know that there's that level of technique that's gone into the making of a single piece.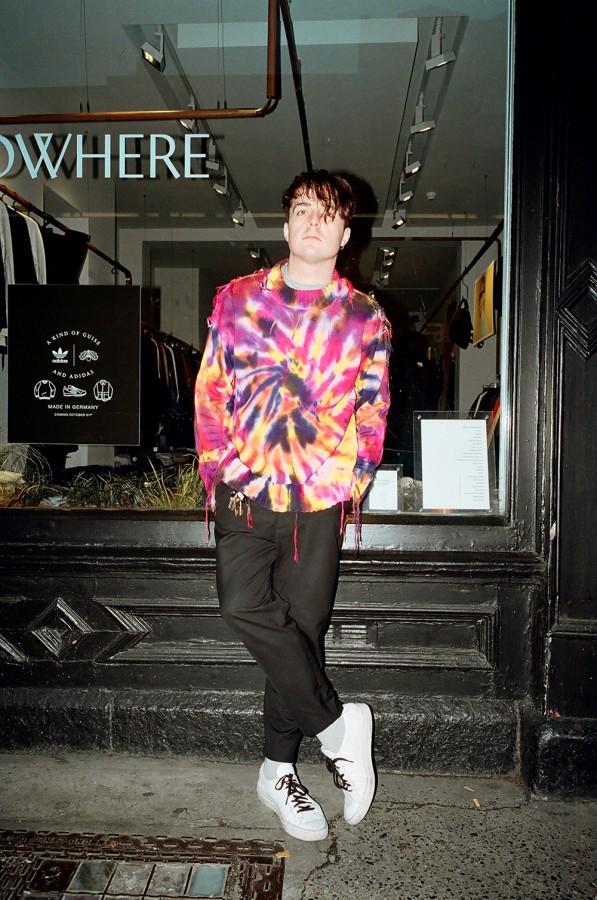 Does your personal 'uniform' have an effect on your approach to work? Do you dress differently for different aspects of your job?
I'm generally the same all day, no matter who I'm meeting. Except maybe when I go out to my Ma's. I'll wear something that I know that she likes, like a nice pair of shoes by O'Keeffe or Marni with my Matthew Miller Rane coat. I try not to wear any cropped trousers because she hates those. She's very blunt and will tell me straight out if she doesn't like anything I'm wearing, usually with a barb, 'that does NOTHING for you'. She once said to me that I'd looked shit for an entire year. If that's not going to motivate you to dress better, I don't know what will. 
When I get dressed in the morning I'll base my outfit around something that I would like to wear. Lately I've been wearing an A Kind of Guise denim jacket a lot. It's pretty easy to wear with anything really. I sometimes wear a simple Gosha Rubchinskiy t-shirt or a sweat by Matthew Miller with it. 
Tell us about your Nike ring.
It was a gift from one of my best friends, Ali Carey. She was in Tokyo in the mid-90s and picked up the ring in the Shibuya store. I've had a lot of offers from people to buy it, but I would never sell it. It has too much sentimental value to me to ever part with it.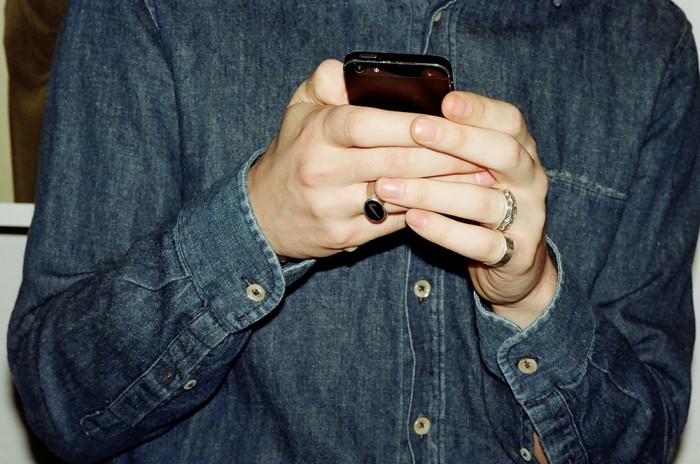 How has your style evolved over the years? Has it changed dramatically since the launch of Nowhere?
Not particularly. My 'way' of wearing clothes hasn't changed, I just have a lot more of them now. I still wear my clothes into the ground; I still buy countless amounts of outerwear yet will scoff at paying over €20 for a pair of undies. I think I wear more jewellery than I used to. I will always love a good baseball cap. I'm keeping my eye out for a leather one and I've seen some that I like (one by Patrik Ervell and one by A Kind of Guise) so might treat myself this Christmas.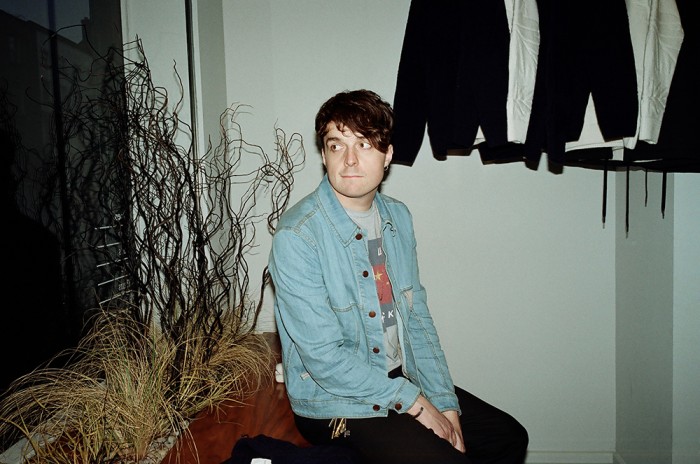 For more information on Nowhere, visit the website.
Photographs kindly shot by Dorje de Burgh for Field Grey.