Tarang Bharti lives and works in Holloway. He's both a lecturer at London College of Fashion and a designer of leather accessories. From bags to wallets, Tarang's label FORM-MATTER appeals to the stylish consumers who desire bold goods manufactured to the highest quality in an array of statement colours. We went to meet Tarang to chat about the label and his own personal uniform…
Hi Tarang! What are you wearing today?
I am wearing a Lanvin Classique Coat, Sunspel T, Our Legacy over-shirt, Opening Ceremony Trousers, a pair of Nike Air Max and a Uniform Wares C41 watch.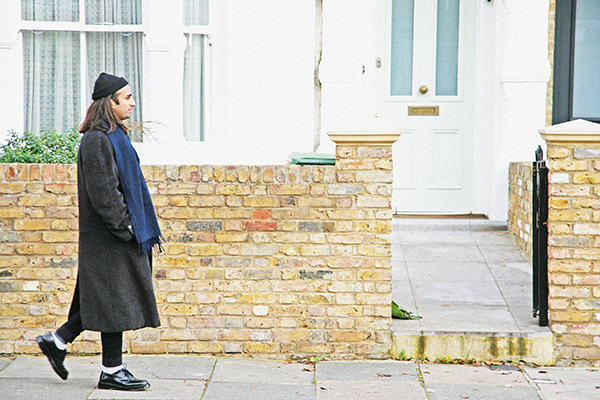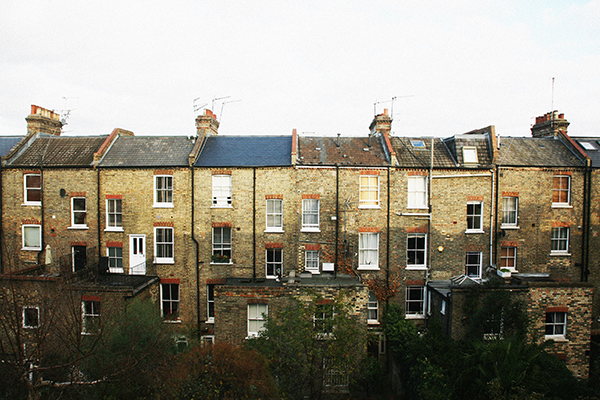 Tell us about FORM-MATTER…
FORM-MATTER experiments with the synthesis and tension created between the design (FORM) and the materials (MATTER) to create unpretentious, bold and innovative products with truly uninterrupted form. We explore and develop precisely-designed details to challenge the perceptions and iconography of traditional leather accessories.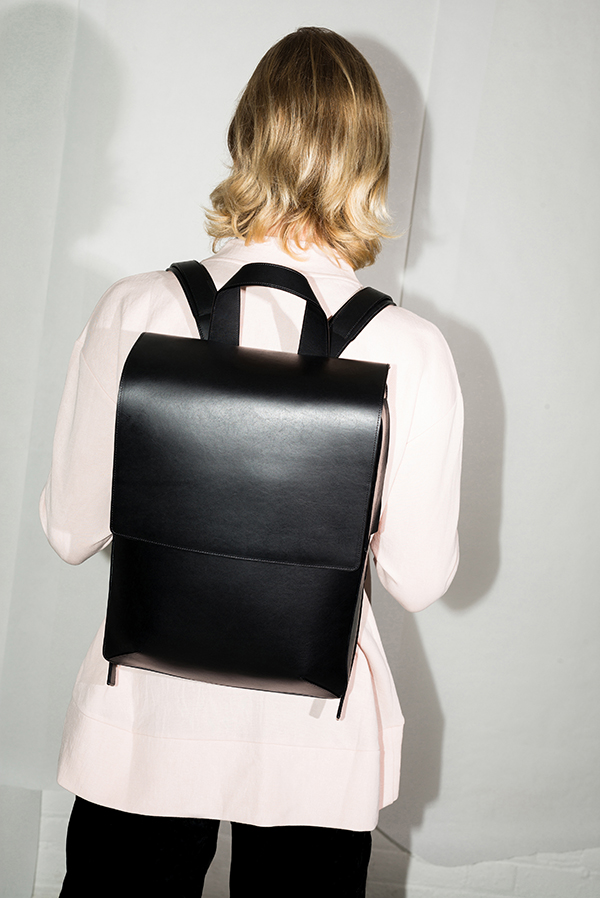 Great! Tell us a bit about your manufacturing process?
The manufacturing for me goes hand in hand with designing. I start by making card models of my designs at my studio. Leather manufacturing is a very specific specialism and the processes depend a lot on the kind of leather you are using. I don't like compromise my designs because of these limitations, so I am constantly looking for ways to push the boundaries with product development. Once I am happy with my card prototypes I start sampling these in leather to estimate the costs of manufacturing, before taking these to my manufacturers in Spain for the final prototype. The manufacturers in Spain are real legends of their craft. 
What is your customer base? Do you think they have the same aesthetic or style as you?
I don't like to define my customer base. I certainly have a picture in my head who I can see wearing my products, but at the same time I don't believe that's a parameter of my customer base. I am very open about other peoples' aesthetics and styles and can find appreciation for the ones I don't directly relate to.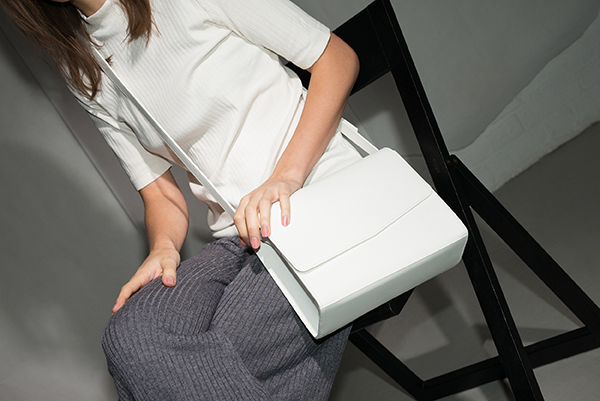 How has your personal style changed over the years?
Haha! A Lot. When I moved to London 10 years ago, my style was all over the place. I suppose I was trying a bit of everything to find what felt right. Then during my time at uni I wore Rick Owens and Ann Demeulemeester; later Margiela and Raf Simons had a major influence on me. Then I rode the bandwagon of minimalism for a while. It's only recently that I feel I can style myself by throwing together random things, albeit still being very safe! I've found a style I am comfortable with. 
How does your personal 'uniform' change from day to day? How does it change from, for example, meeting professional clients to in your own time? 
To be honest it doesn't really change that much. I own very few clothes and most of them are very similar. It's all very relaxed and comfortable with a good fit. For a dressed up situation I would swap my jeans with semi smart trousers, trainers with boots and my over-shirt with a merino wool jumper.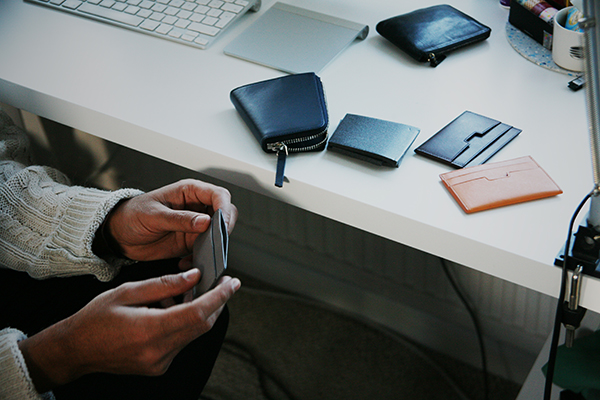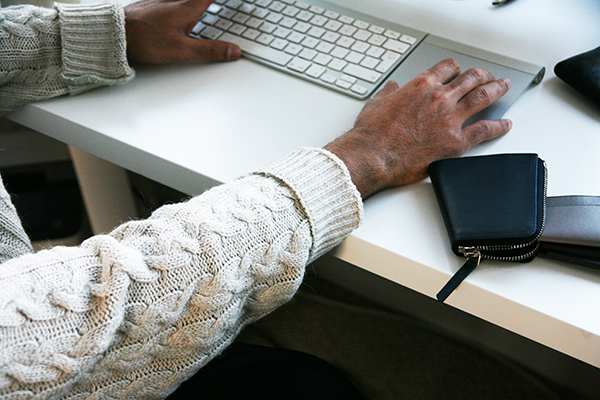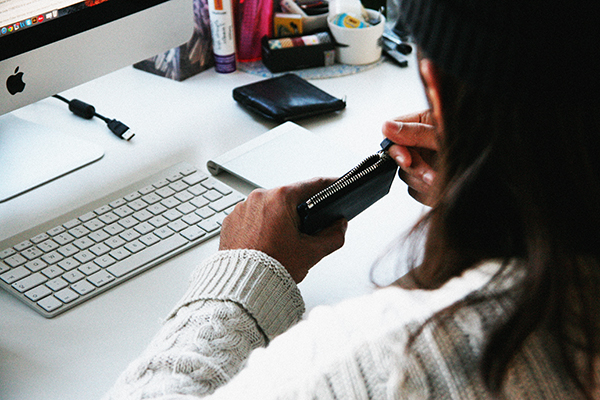 Where do you shop? Which menswear brands are your favourite? 
I like to buy bits and pieces from small boutiques; I buy basics from the high street (mainly COS). During the sales I mostly shop online. I can't stand the idea of buying clothes stacked on rails with big red sale signs on them. I don't have any favourites but more recently I have been shopping for Acne, Our Legacy, Opening Ceremony and Norse Projects. They all fit well.
What's your favourite item of clothing?
My Lanvin Classique Coat. Kid you not: I exchanged it for a t-shirt on Depop. 
Other creatives you admire?
I am big on street photography at the moment. I think it gives me that instant fix which helps me stay sane. Jeff Mermelstein, Bruce GIlden and Daido Moriyama are among my favourite street photographers. In fashion – Galiano for Margiela definitely gets me excited.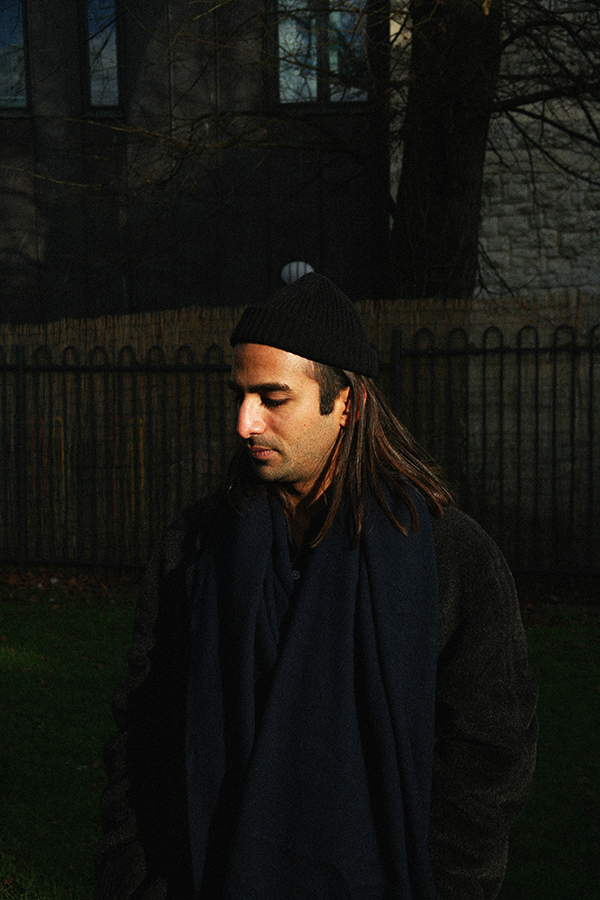 For more information, keep an eye on the FORM-MATTER website.
Interview and portraits by Matt Bramford