This weekend, once again, Londoners and visitors get the chance to explore some of the capital's finest buildings during Open House 2017. The annual festival grants access to hundreds of buildings, from the city's oldest structures to the shiniest new skyscrapers. It's a bit of a nightmare deciding what to do, so to help you out (and to create our own shortlist) we've picked some of the most inspiring and exciting buildings from the Modernist and Brutalist movements: think sexy concrete, social housing and captivating mid-century design. All images courtesy Google Maps
1. World's End Estate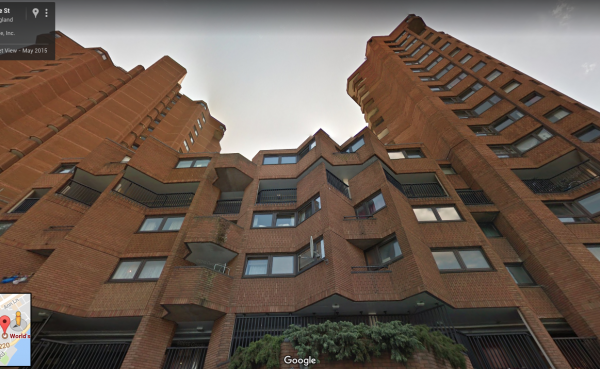 16 Blantyre Street, World's End Estate, SW10 0DS
The World's End Estate is one of the largest monolithic housing estates in London and dominates both the river front and the King's Road in Kensington and Chelsea. The Metropolitan Borough of Chelsea commissioned the design and construction of the World's End Estate in 1963, but it wasn't completed until 1977. Seven high-rise tower blocks of varying heights interlink by nine low-rise walkway blocks, resulting in one single building. As with any modern estate, World's End has been the subject of much criticism an ridicule, but its location has meant that it has suffered less social inequality than other buildings of its kind. Tours include all of the communal areas, and if you're lucky, one of the 750 homes.
2. St Boniface's RC German Church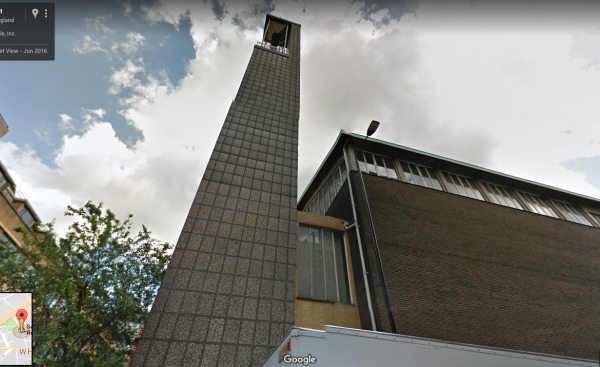 47 Adler Street, E1 1EE
The original St Boniface German Church on this site was completely destroyed in the Blitz; it took until 1960 for the incumbent building to be consecrated. It is still in use today by Germans young and old when they gather here for Sunday services in their language. The building itself is a classic example of midcentury modern design, with its dramatic tower, timber screen and yellow square tiles.
3. Haggerston School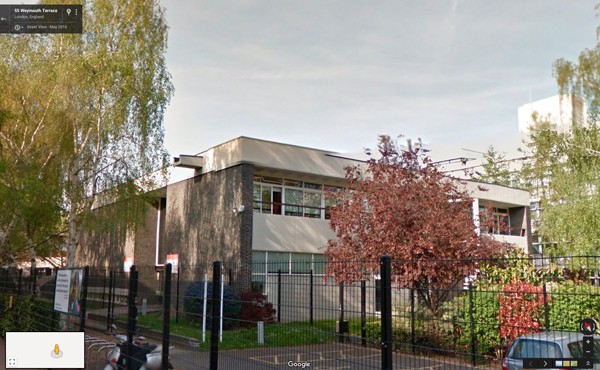 Weymouth Terrace, Hackney E2 8LS
Haggerston School is another of Ernő Goldfinger's imposing creations and is the only English secondary school to be designed by the internationally regarded architect. The school is distinctive for the large amount of timber used in the construction and contains some of Goldfinger's boldest and most handsome public interiors, including hammered concrete and coffered (sunken) ceilings in the entrance and main hall. The school occasionally hosts Modernism markets, but this is a good chance to explore the building properly.
4. Bevin Court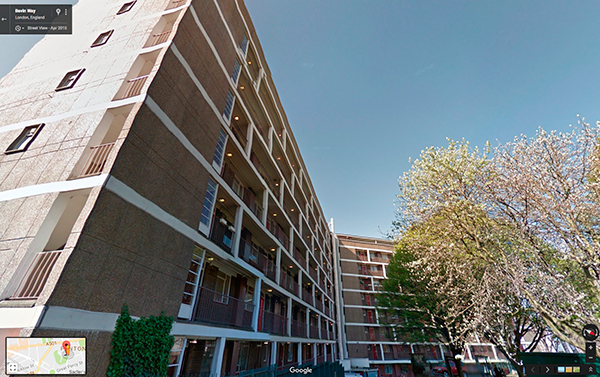 Cruikshank Street WC1X 9HA
Bevin Court is often described as one of London's hidden Modernist gems, even though it was designed by radical architecture practice Tecton (famous for Highpoint Towers). Its staircase is a wonderful example of midecentury Modernism.
5. 8 Stoneleigh Terrace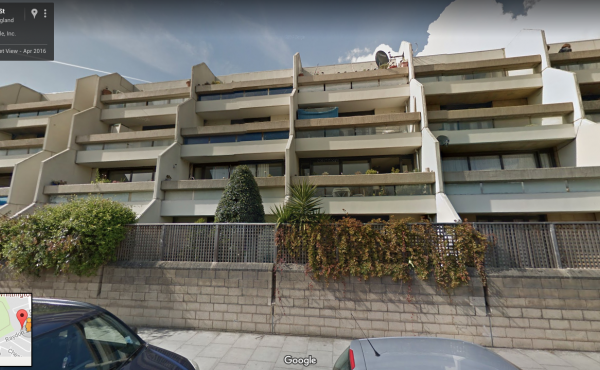 8 Stoneleigh Terrace, N19 5TY
Stoneleigh Terrace was built by Peter Tábori of Camden Architect's Department. Tábori studied with Erno Goldfinger and cut his teeth with Denys Lasdun, so it's pretty obvious what you're going to get here. This striking housing development echoes the design principles of the Alexandra Road Estate and the Brunswick Centre.
6. Cranbrook Estate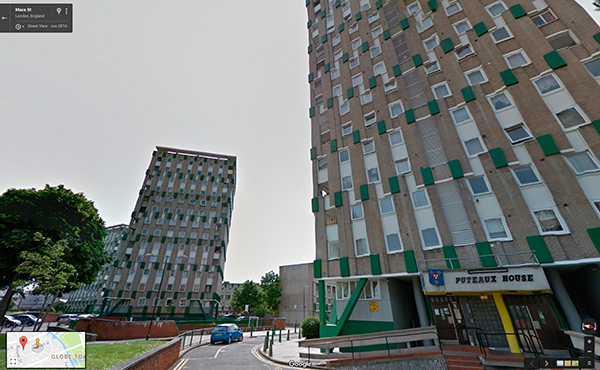 Mace Street E2 0QT
When World War II bombs destroyed East London, many of Bethnal Green's Victorian terraces were flattened. The Cranbrook Estate was one of many to replace lost homes. Designed by Modernist master Berthold Lubetkin (famous for the iconic London Zoo Penguin Pool), this particular estate combines Modernist architecture with Constructivist flair.
7. The Trellick Tower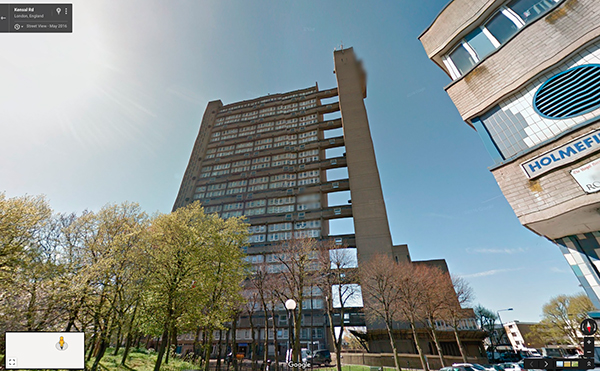 Golborne Road, Kensington W10 5UU
Hungarian-born architect Ernö Goldfinger left two major legacies in London – the infamous Trellick and Balfron Towers. Often found in 'London's Ugliest Buildings' lists, these two high-rise structures are Grade II listed and we love them. The Brutalist icon opens its doors this weekend and offers a rare chance to tour the Trellick and learn more about Goldfinger's unique approach to mid-century housing.
8. Alexandra Road Estate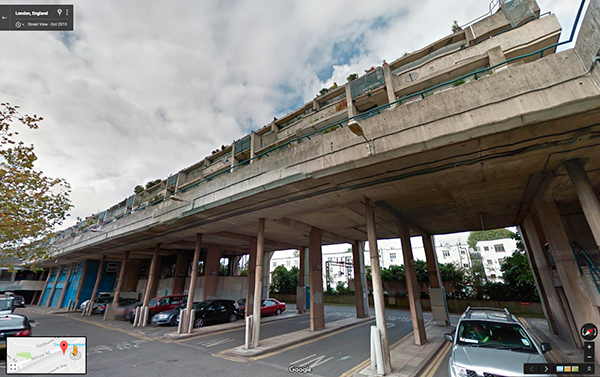 Langtry Walk/Rowley Way NW8 0SW
Also this weekend is a rare chance to see Neave Brown's Brutalist behemoth – the Alexandra Road Estate. Made (more) famous in recent years by the film Kingsman: The Secret Service, lead character Eggsy lived here with his mum. This weekend, the 500 apartment block made from the sexiest unpainted concrete will open several of its flats, in different styles, as well as the original tenant's hall.
9. St Paul's, Bow Common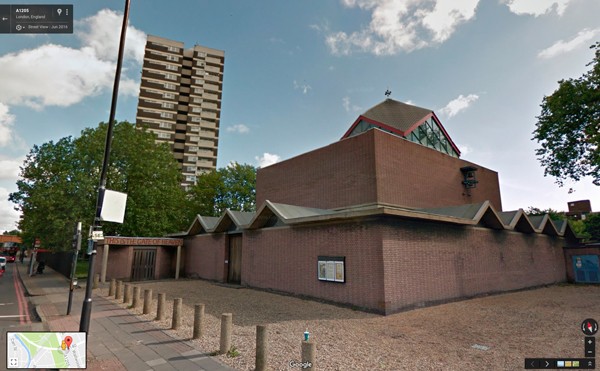 Burdett Rd, Tower Hamlets E3 4AR
Desrcibed as "the most significant church built in Great Britain post-Word War II", St Paul's Bow Common, by architects Robert Maguire and Keith Murray, is a brutalist masterpiece and a blueprint for places of worship built afterwards. In 2013 the building was awarded the National Churches Trust Diamond Jubilee Award for best Modern Church built in the UK since 1953; its concrete structure and 800 foot square mosaic is unique and a delight for all architecture fans, whatever your religious beliefs.