This weekend, once again, Londoners and friends get the chance to explore some of the capital's best buildings during Open House. The annual festival showcases architecture from the city's oldest structures to the latest developments in high-tech engineering. Hundreds of buildings are taking part, so to help you out (and to create our own shortlist) we've picked some of the most inspiring and exciting buildings from the Modernist and Brutalist movements: think sexy concrete, stunning Art Deco interiors and captivating mid-century design. All images created using Google Maps.
1. Embassy of the Slovak Republic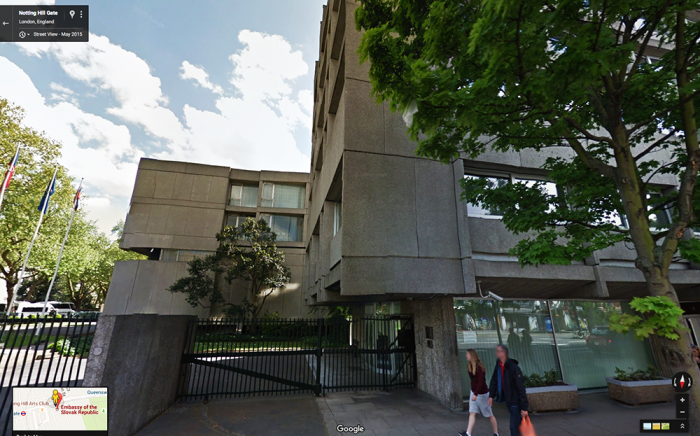 25 Kensington Palace Gardens, Kensington W8 4QY
Built in 1965, this Brutalist beauty was commissioned by the Czechoslovak Ministry of Foreign Affairs and designed and built by Czech architects from the Beta Prague Project Institute. Constructed from reinforced concrete panels, long rows of glass compliment the façade (unusual for this period of building) and unique wooden panels separate the interior. It won a RIBA award in 1971 and is a rare example of a fully functional modernist building still in full use.
2. Trellick Tower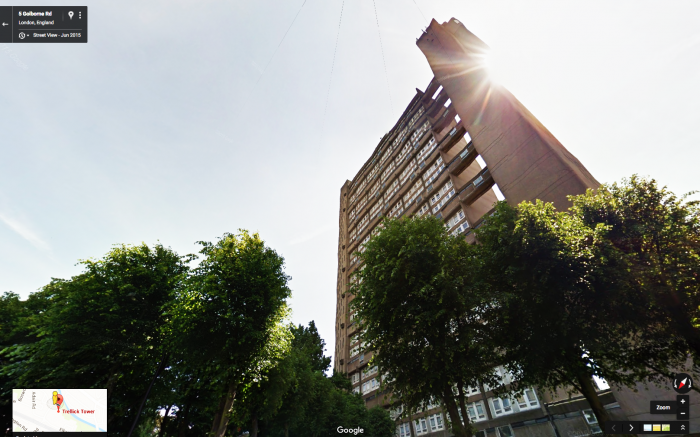 Golborne Road, Kensington W10 5UU
Hungarian-born architect Ernö Goldfinger left two major legacies in London – the infamous Trellick and Balfron Towers. Often found in 'London's Ugliest Buildings' lists, these two high-rise structures are Grade II listed and we love them. This weekend offers a rare chance to tour the Trellick and learn more about Goldfinger's unique approach to mid-century housing.
3. Swiss Cottage Library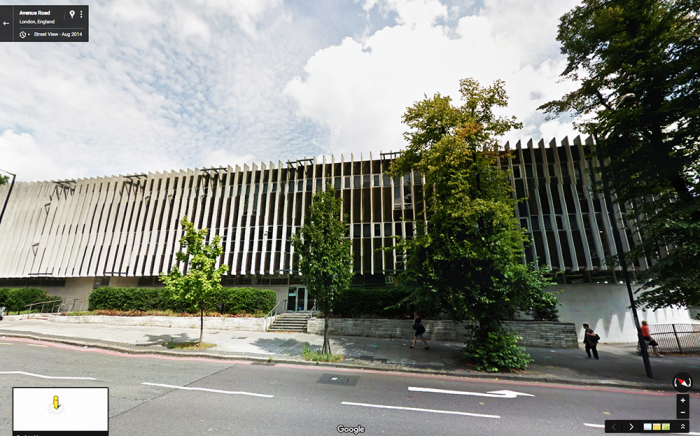 88 Avenue Road, Camden NW3 3HA
Still a functioning library (and open all year round), this recently refurbished and remodelled Modernist structure has kept the true essence of architect Sir Basil Spence's original vision. Special tours this weekend will celebrate Spence's construction and the building's landmark status.
4. Royal College of Physicians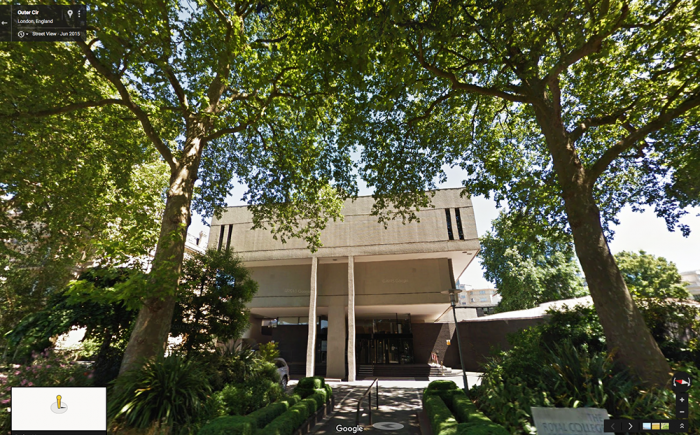 11 St Andrews Place, Camden NW1 4LE
Concrete fanciers will love this rare opportunity to tour the Royal College of Physicians. One of London's most important post-war buildings, the college is made from a white mosaic elevated on piloti (ground-level supporting columns). Its dramatic interior is stunning too.
5. Rayners Lane Station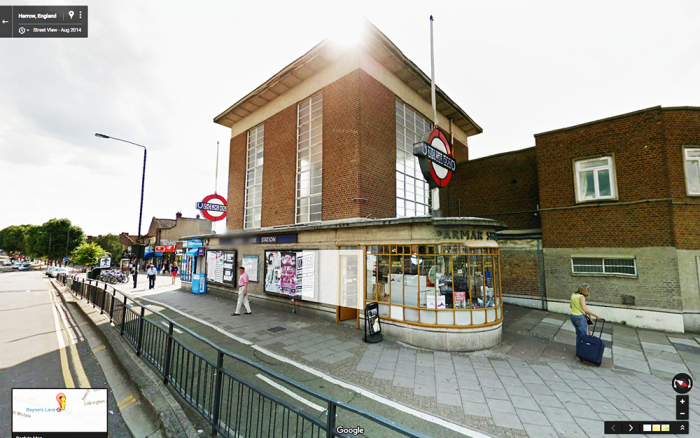 Alexandra Avenue, Harrow, HA5 5EG
One of Charles Holden's most beautiful creations, Rayners Lane station is a solid cube structure built from reinforced concrete. It is supported by a curvaceous Art Deco facade present in many of Holden's other underground stations; this rare guided tour will explore the architect's work in general, too.
6. Haggerston School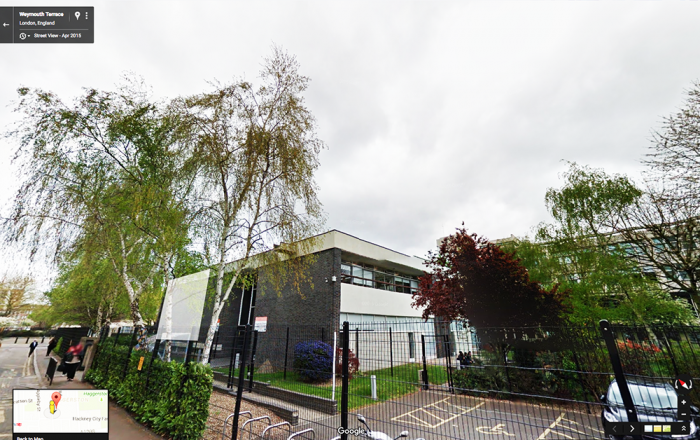 Weymouth Terrace, Hackney E2 8LS
Haggerston School is another of Ernő Goldfinger's imposing creations and is the only English secondary school to be designed by the internationally regarded architect. The school is distinctive for the large amount of timber used in the construction and contains some of Goldfinger's boldest and most handsome public interiors, including hammered concrete and coffered (sunken) ceilings in the entrance and main hall. The school occasionally hosts Modernism markets, but this is a good chance to explore the building properly.
7. Pullman Court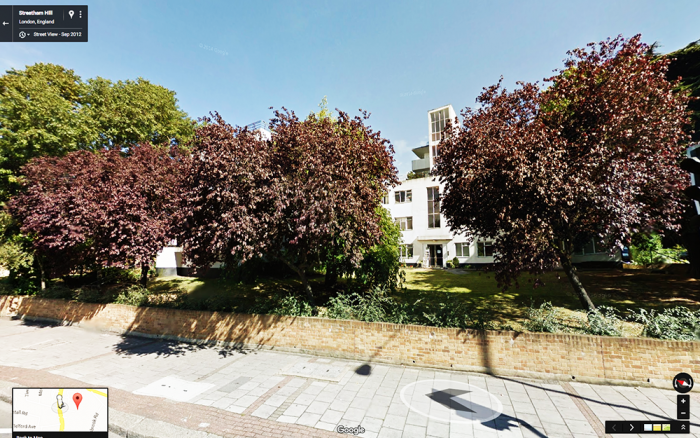 Streatham Hill, Lambeth SW2 4SZ
Some of the finest Modernist housing in the UK will be open for the first time when Pullman Court opens its doors this weekend. Designed by architect Frederick Gibberd in the 1930s, Pullman Court was built with single tenants in mind who wanted an 'urban retreat' away from the smog of the capital. It boasts reinforced concrete balconies reminiscent of so many Modernist structures and many of the original features remain.
8. Harrow Civic Centre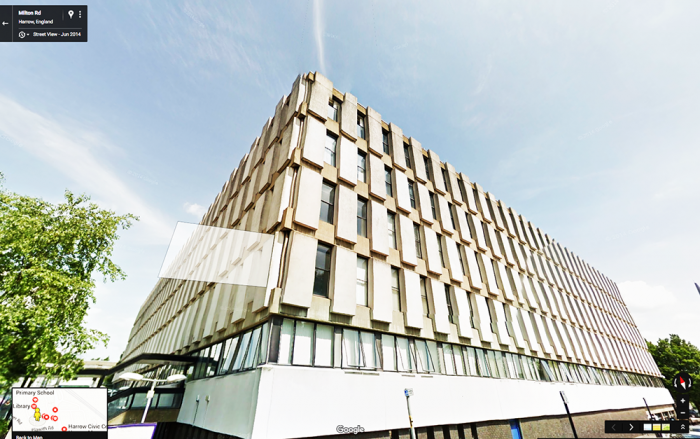 Station Road, Harrow HA1 2XF
Harrow's town centre is about to become the site of a 1.75 billion pound regeneration. Presentations will take place during Open House weekend at the brutalist behemoth that is Harrow Civic Centre, designed by Eric G Broughton, responsible for many of the concrete civic centres that occupy British towns. Its concrete checkerboard pattern in concrete is marvellous and a proud moat-like water feature surrounds some of the building.
9. St Paul's, Bow Common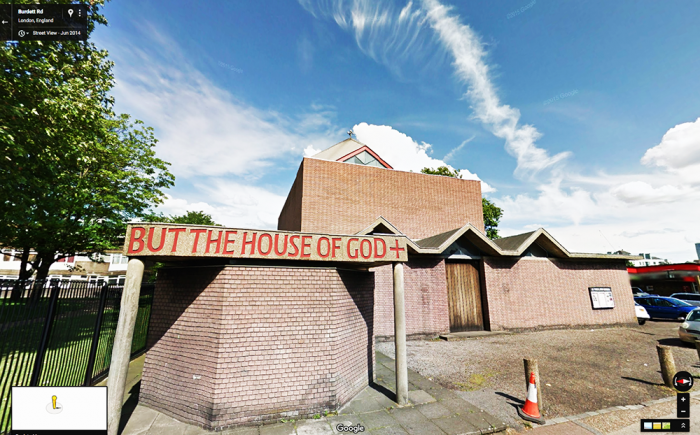 Burdett Rd, Tower Hamlets E3 4AR
Desrcibed as "the most significant church built in Great Britain post-Word War II", St Paul's Bow Common, by architects Robert Maguire and Keith Murray, is a brutalist masterpiece and a blueprint for places of worship built afterwards. In 2013 the building was awarded the National Churches Trust Diamond Jubilee Award for best Modern Church built in the UK since 1953; its concrete structure and 800 foot square mosaic is unique and a delight for all architecture fans, whatever your religious beliefs.
10. Modernism in Metroland Walking Tour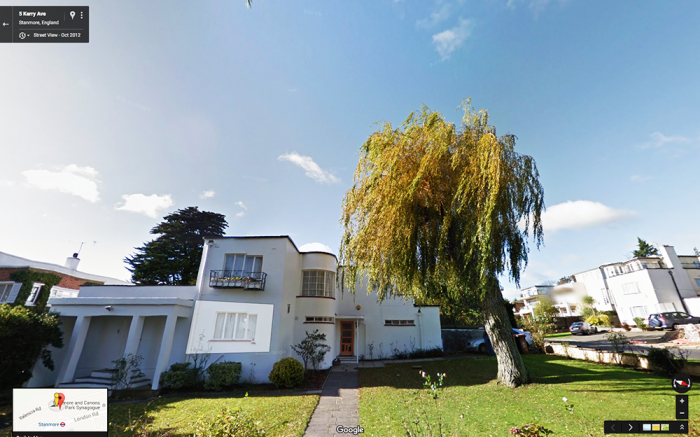 meeting at Stanmore Tube Station, London Road, Harrow HA7 4PD
Architecture blog Modernism in Metroland presents this walking tour around Modernist Stanmore. It takes in many of the stunning Art Deco and Modernist homes that were built in the North London suburb in the 1930s and onwards. The tour starts on the Warren Estate, where sexy, curvaceous homes by Gerard Lacoste and Douglas Wood will be discussed. Not to be missed!