Next up in our Field Grey Portrait Series is D&D London's German Gymnasium.
German Gymnasium is the jewel in the Kings Cross crown. Housed in England's very first purpose-built gymnasium, the venue hosts a Grand Café, two Mittel-European restaurants and a late night bar, Meister. With multiple staff roles, Field Grey were hired to develop a diverse uniform solution.
The result was a sophisticated collection of smart tailoring for waiting staff, a graphic, digitally-printed dress for front of house ladies.
We turned to the Vienna Secession Movement and isolated a print style that was enlarged onto cocktail dresses as a bold monochrome digital print. The waiting staff wear simple black cotton aprons and moleskin button-up waistcoats with crisp white shirts. For the bar staff, we furnished them with pleated bib shirts which compliment the neckline of the waistcoat. Waiters in formal shirts were styled with knitted ties in a deep crimson red.
We also designed a striking doorman's ensemble featuring a rich green coat and a hat in collaboration with Noel Stewart.
Here we meet some of the venue's many staff, with portraits taken by photographer Lennie Mason.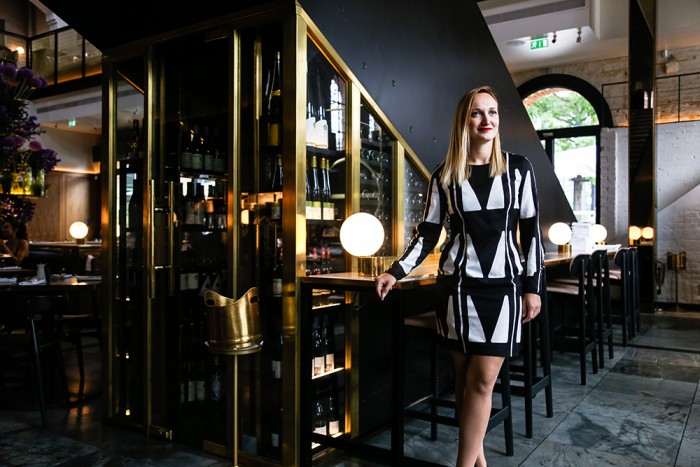 Natalia Szymankiewicz
Age: 25
Originally from: Poland
Everyday uniform: Smart-casual, girly in the evening
Favourite dish: Shnitzel with mushroom sauce and the GG Tonic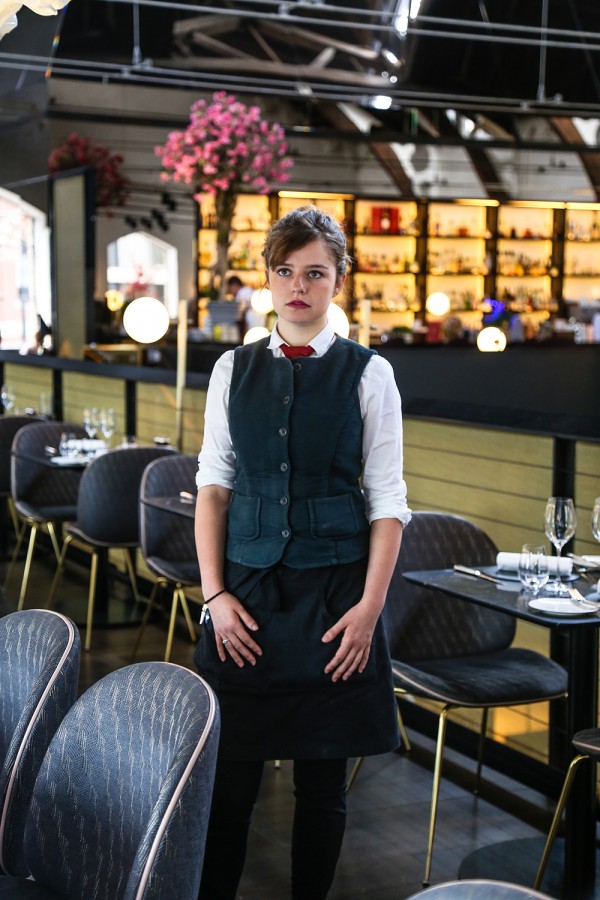 Victoire Maroutian
Age: 19
Originally from: Paris
Everyday uniform: Simple jeans and a vest
Favourite dish: Zelemba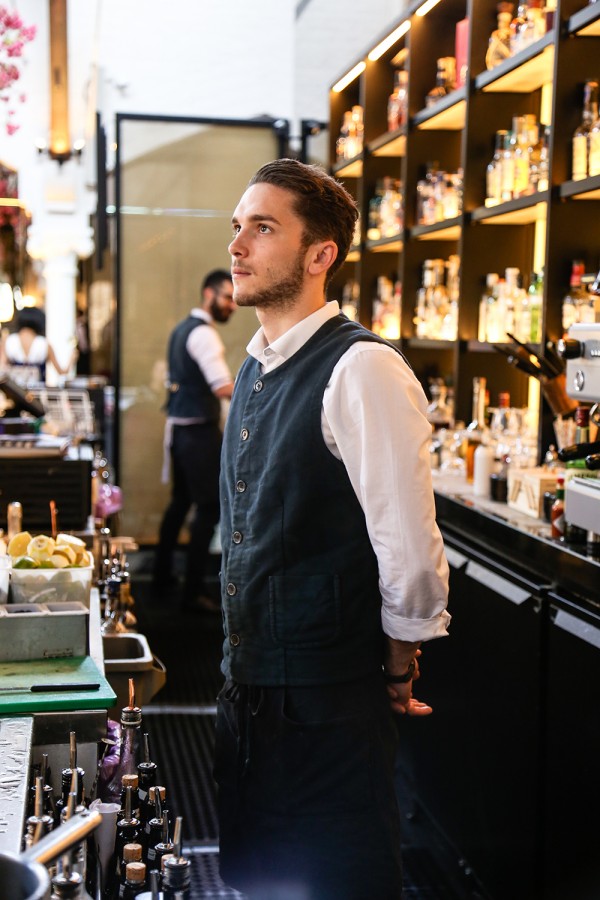 Jérôme Testa
Age: 22
Originally from: Nice
Everyday uniform: Shirt and jeans
Favourite dish: Nympbe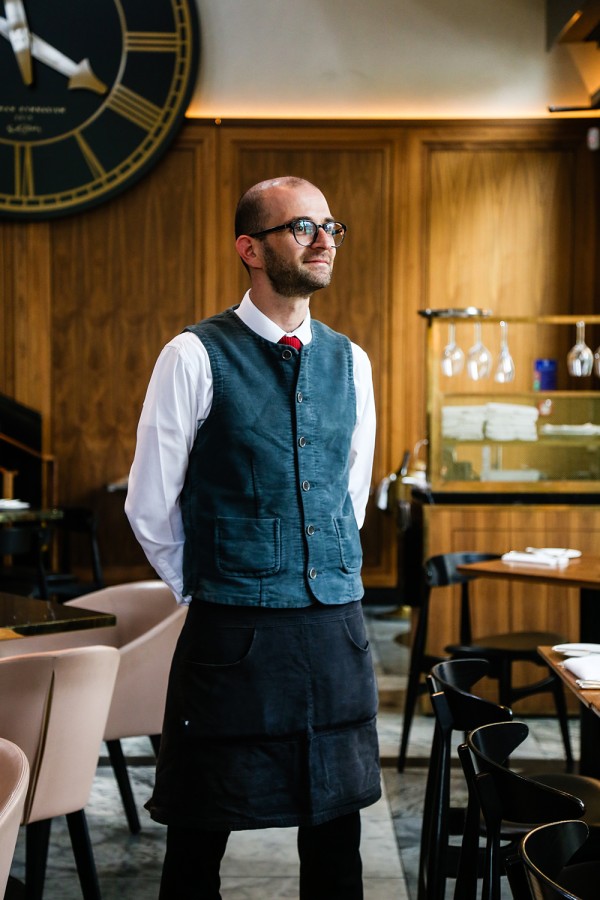 Eltjon Pelivani
Age: 25
Lived in London for: 3 years
Everyday uniform: Casual
Favourite dish: The GG burger and the GG tonic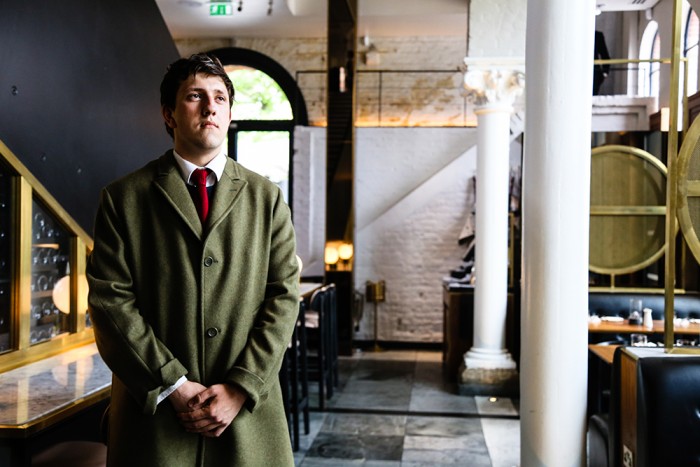 Adel Saidi
Age: 21
Originally from: Italy
Everyday uniform: Casual clothes
Favourite dish: Schintzel Vienna and Berry Blaster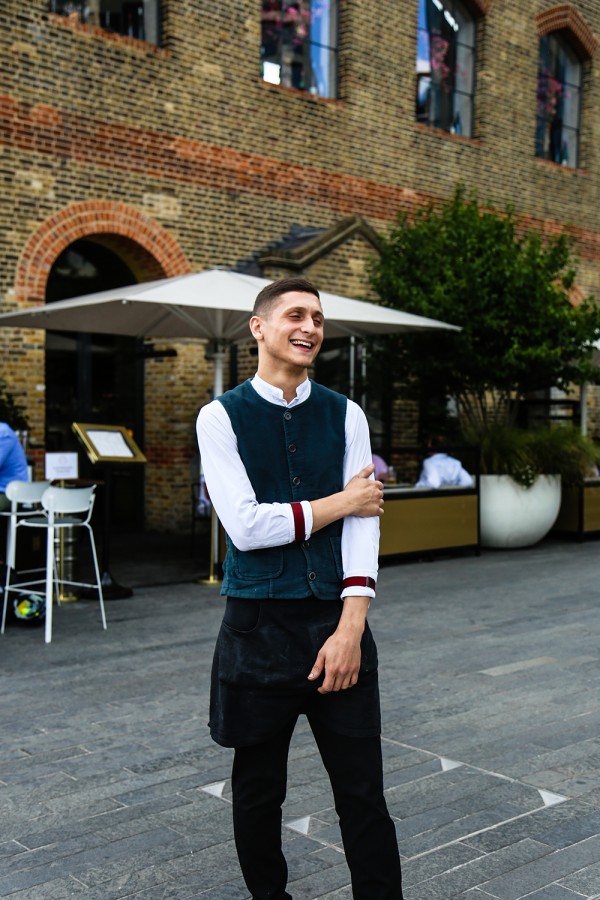 Vacaru Roxana
Age: 21
Where is home: London
Everyday uniform: Casual things, jeans/sporty
Favourite dish: Chicken Schintzel with mushroom sauce and Googooberry balini