Tiber Reich, one of Britain's most celebrated textiles designers, is the subject of a new exhibition at the Whitworth Art Gallery, Manchester.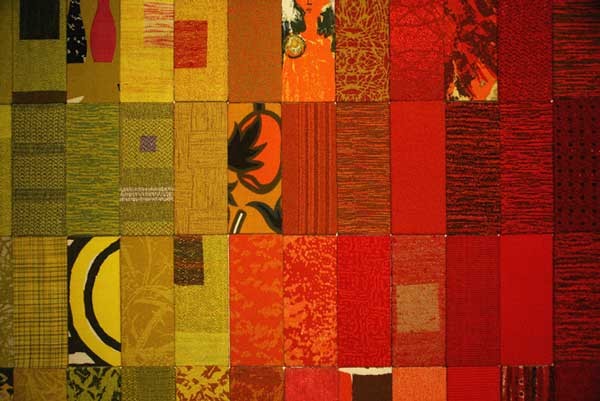 As fans of the Whitworth (we documented its launch last year), we were very excited about a retrospective of this nature. Reich, a Hungarian refugee and son of a wealthy Jewish textile industrialist, came to Britain to study textiles at Leeds University.
Baffled by Britain's brown and beige mentality in a post-war austere climate, Reich made it his mission to bring colour and pattern to the UK's homes. This exhibition at the Whitworth documents his rise to fame, covering both his effect on everyday living, his major projects including The Festival of Britain and the QE2, and his experimental and revolutionary techniques.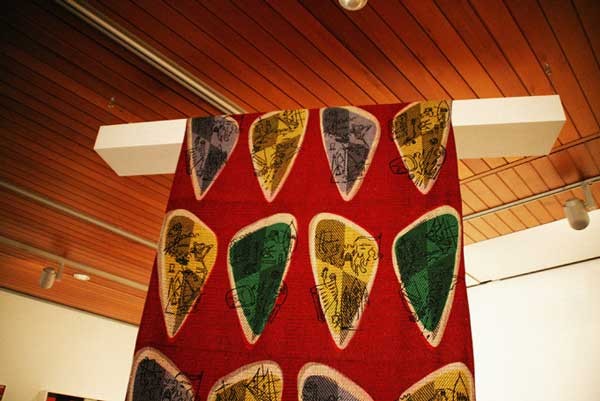 Tibor's legacy truly began in 1946 when he moved to Stratford upon Avon to set up Tibor Ltd. He established a small weaving unit where he designed and manufactured speciality fabrics. Some of these were bought by couturier Edward Molyneux and Reich quickly garnered a reputation for originality and use of colour. In 1947, Reich submitted designs to the International Wool Secretariat, who chose his submissions as a wedding gift for then HRH Princess Elizabeth.
Again, as a reaction to a sea of manufactured fabrics showing little consideration for colour or texture, Reich turned his efforts to three dimensional patterns and 'deep textured weaves'. As many working at the time did, Reich sought inspiration from the Bauhaus, weaving fabrics that provided pattern through texture.
Reich continued to challenge the constraints of fabric design through innovative processes, and through the 1950s and 1960s his designs appeared at the Festival of Britain, on Concorde and at Heathrow. In 1957 Reich began to experiment with patterns formed from photographic positives and negatives, and this exhibition at the Whitworth has many examples of this. This process – Fotextur – won numerous awards and has influenced innumerable artists and designers working today. Reich applied it across textiles, carpets, tiling and pottery.
Pottery became a big passion for Reich, unsurprisingly the result of a lack of objet that would coordinate in British homes with his textile designs. Tigo-Ware, produced by Denby, was produced in volume and combined practicality with decoration. Some pieces were functional, others were purely decorative – all with Reich's own blend of subtle humour. Simple curving line drawings and rich matt-glazed surfaces became Reich's signature.
Tiber Reich died in 1996, leaving a body of work that is now celebrated in museums across the world. This exhibition at the Whitworth is a perfect way to get to know Reich and his long-lasting legacy.