The Refuge by Volta, Manchester's most exciting new venue, opened last week. As the finishing touches were coming together, Field Grey paid a visit at the start of this month.
The new bar and restaurant complex is part of the overhaul of The Palace Hotel, one of Manchester's most iconic residences. With a 139-cover restaurant and various areas to imbibe, The Refuge by Volta is set to become the hottest place to hang out. Volta's reputation precedes itself; restaurateurs turned DJs Luke Cowdrey and Justin Crawford's West Didsbury venue has long be a favourite of Mancunians and visitors.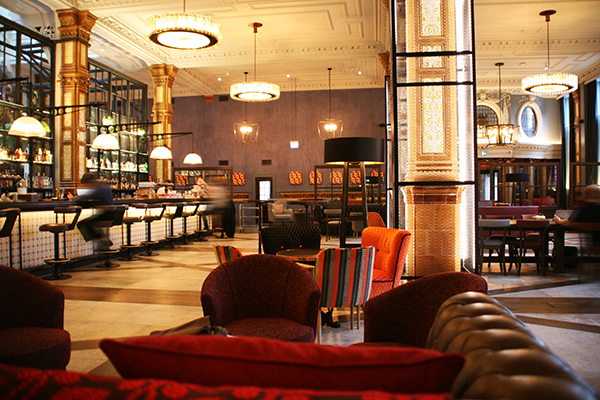 Field Grey have designed a bespoke khaki cotton canvas waist apron with antique brass eyelets. Here's a peek at the development: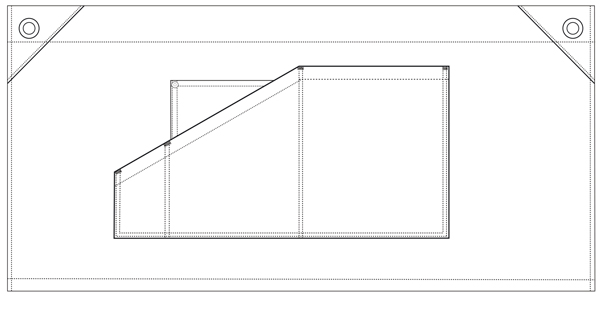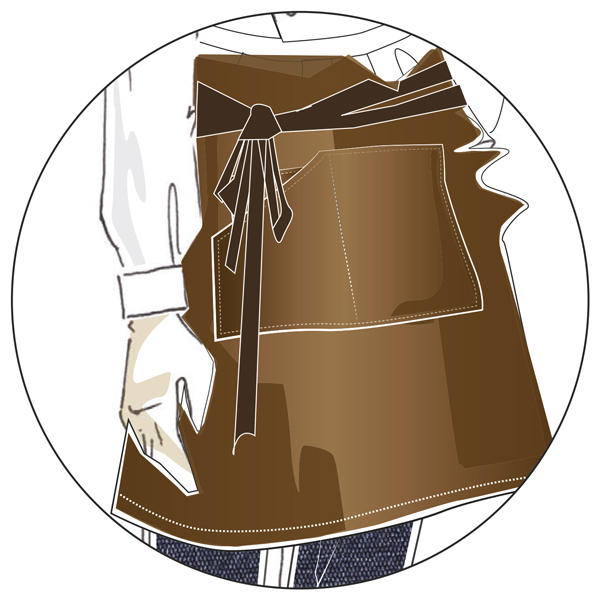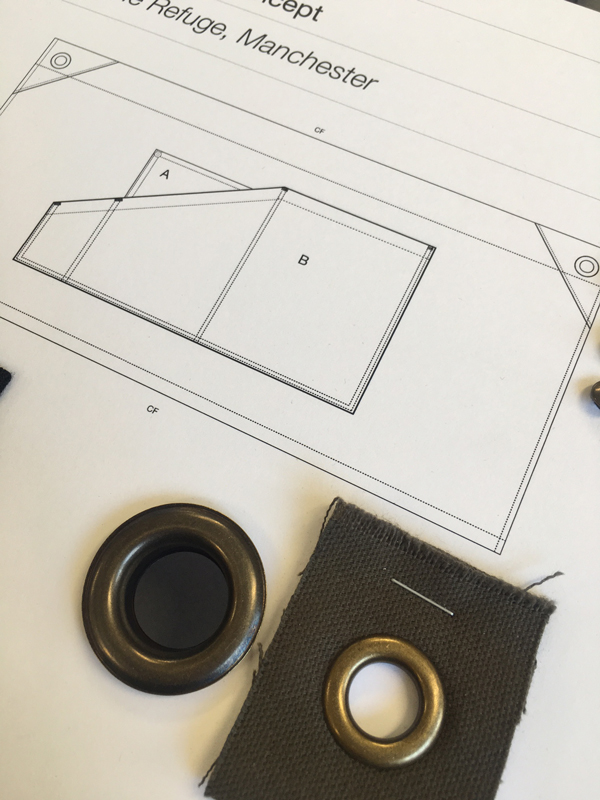 The aprons are now in place. The Refuge by Volta's interior was originally the main hall for The Refuge Assurance Company (hence the name) and the interior is Grade II* listed.
The stunning Winter Garden is nestled in the centre of The Refuge. A combination of geometric tiles and floral print furniture made us weak at the knees, and this light, airy space is the perfect place to enjoy high tea or a Refuge cocktail.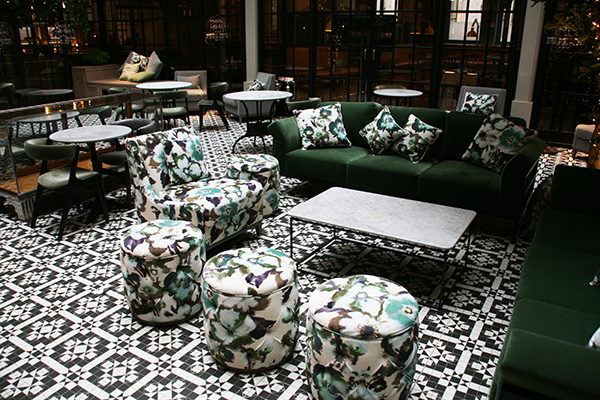 The spacious dining room mixes mid-century-style copper lighting with leather sofas and dark wooden tables.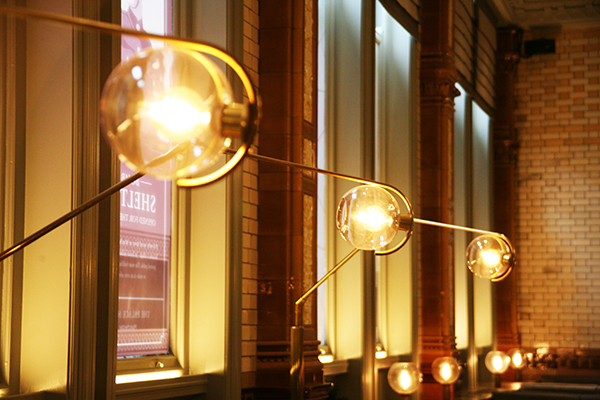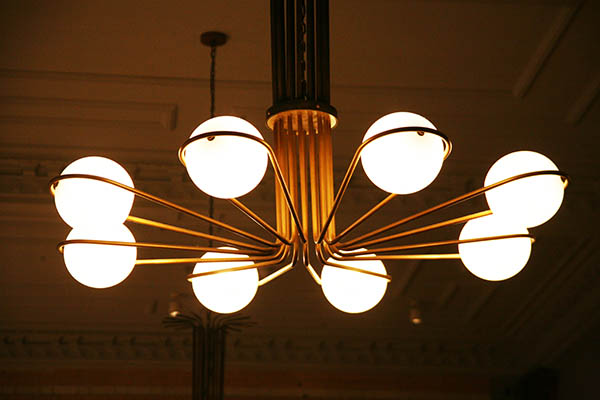 The main space features a huge granite bar and several shelves of spirits from around the world. The decor here features a mix of elegant Chesterfields and vibrantly-upholstered furniture.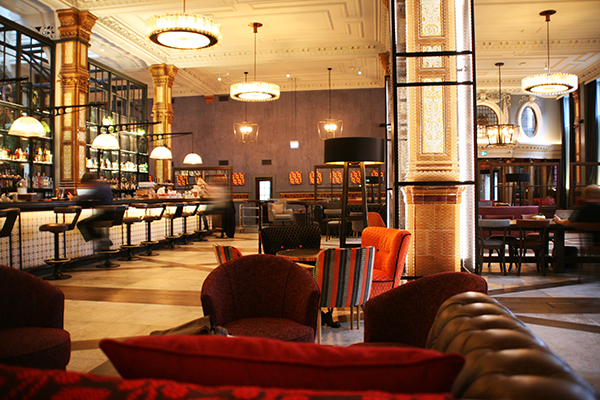 The 'Den' is a laid-back space, housing pool and foosball tables and a projector for film screenings. Its parquet floor is the stuff of dreams; we can't wait to enjoy a cocktail or two in this space.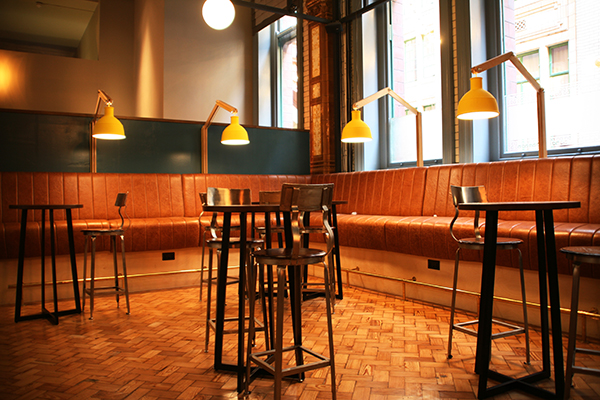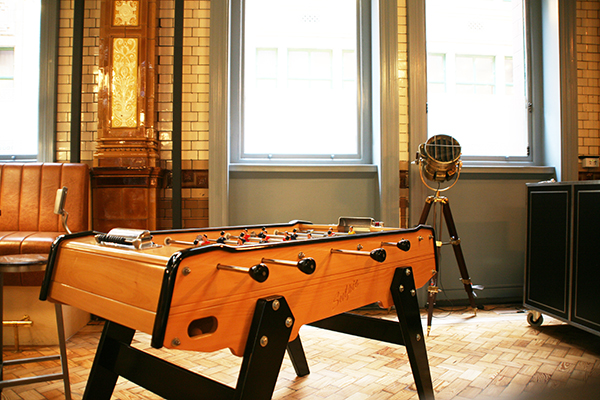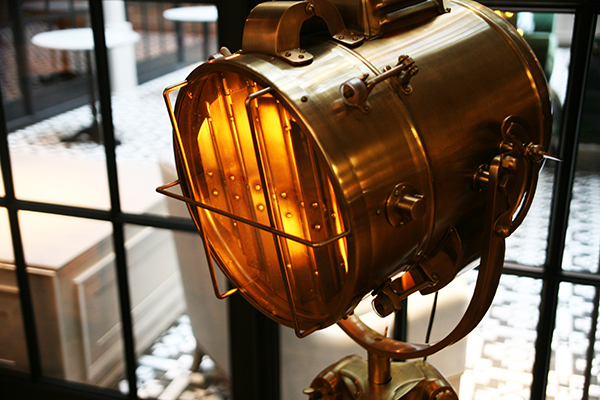 For more information about menys, opening hours and to book online, visit the website.