We're thrilled to announce the launch of our latest project: Home Grown.
Home Grown is a private members club set in a majestic townhouse in Marylebone. It is the younger sister of Home House, the much celebrated club in London's Portman Square.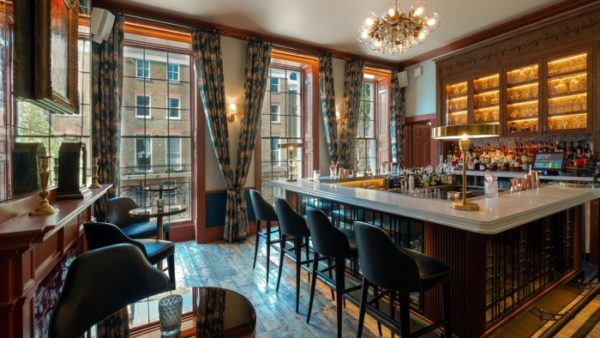 Home Grown is a niche members' club serving London's entrepreneurial 'it' crowd, and counts Baroness Brady, Holly Tucker (founder of Not on the High Street), and Martyn Dawes (founder of Coffee Nation), as ambassadors and founder members.
Our relationship began after a successful uniform project for Home House, where the team wear a mix of modern tailoring with quirky, vibrant accessories. Home Grown required a very different approach to dressing its staff: an informal, relaxed theme with its own identity.
The key requirement was a stylish uniform that would distinguish the club's laid-back leisure from its sister's smarter feel. Instead of tailoring, we looked at a range of casual options, both bespoke and off-the-peg. We have brought together pieces from our Readywear range – a collection of 36 key uniform items – with bespoke designs created especially for the club.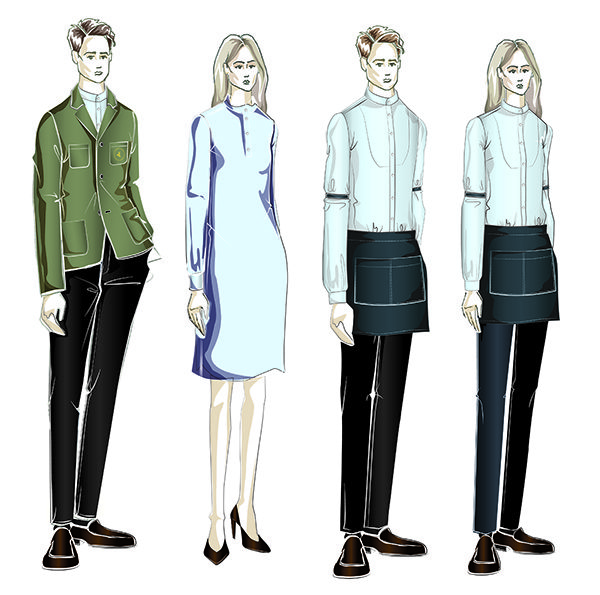 We built a look based around a variety of influences, from Trader Jackets – a whimsical nod to the city – to relaxed utility fashion that currently dominates the catwalks.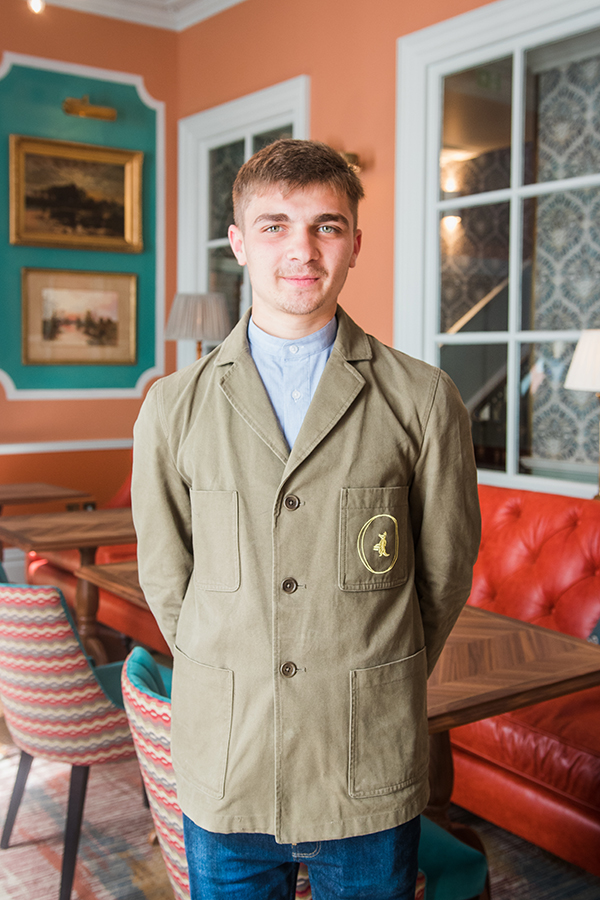 The collection begins with our Readywear Utility Jacket in sage green for senior staff. We have added the club's mascot Cedric – the august, cane-carrying crocodile – as an embroidered design in contrasting yellow stitching. Cedric sits proudly on a utility pocket.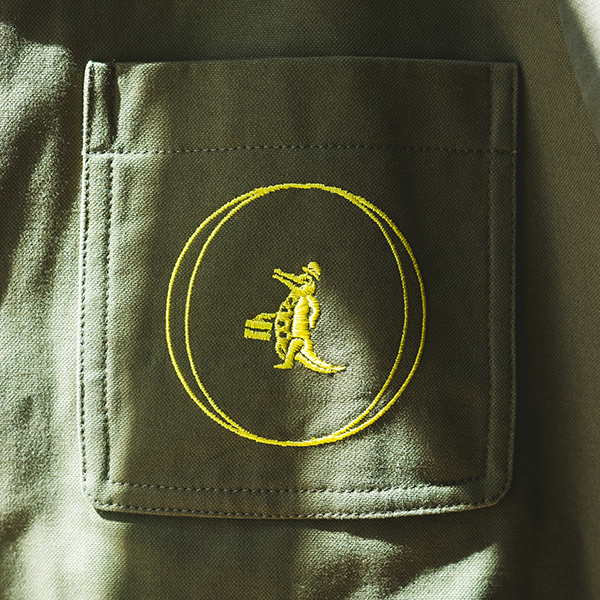 Staff wear the Readwear Plain Bib Shirt, chosen in a soft blue stripe. The shirt, while smart and tailored, allows for a more relaxed, contemporary look.
We're thrilled to have collaborated with our friends at Blackhorse Lane Ateliers, master denim makers, to complete the collection. The team at Home Grown wear tapered raw denim designed and manufactured in Walthamstow. The jeans bring the collection to life and provide the relaxed, stylish combination that Home Grown originally sought.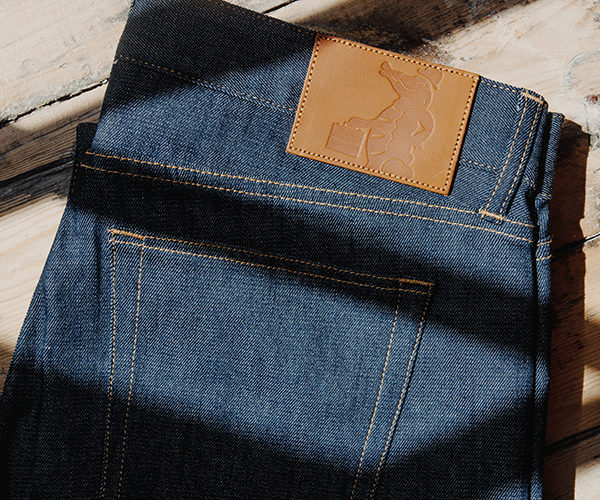 We have also created a bespoke shift dress for female staff. The design features a straight, elegant cut, with button up front and bespoke Home Grown embroidery on the cuff of the dress.
Finally, we have supplied our Readywear Waist Apron with pockets, complete with leather belts, dyed with a vegetable tan, that can be removed in order to machine wash the apron. Wait staff have also been supplied with Readywear Sleeve Garters, adding sartorial flair.
We'll be revealing portraits of the team very soon. In the meantime, for more information about Home Grown, visit their website.