Our latest project launch sees staff at Wild Honey St James wearing our designs.
Wild Honey St James is the recently revamped and relaunched restaurant at Sofitel London, under the direction of head chef Anthony Demetre, the originator of the Wild Honey brand, which enjoyed over a decade of success in Mayfair. The all-day restaurant boasts Demetre's modern European menu in a decadent setting, designed by interior designer Jim Hamilton.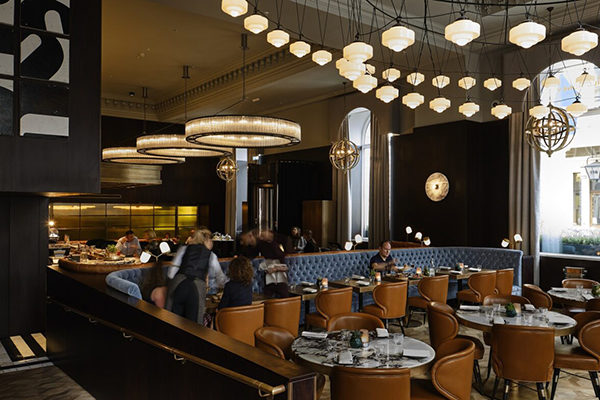 Field Grey were approached by Sofitel London to design a unique day-to-night solution for the team at Wild Honey St James and the venue's sister bar, St James Bar. A smart but relaxed approach was required for daytime staff, with a more formal solution required for the team in the evenings.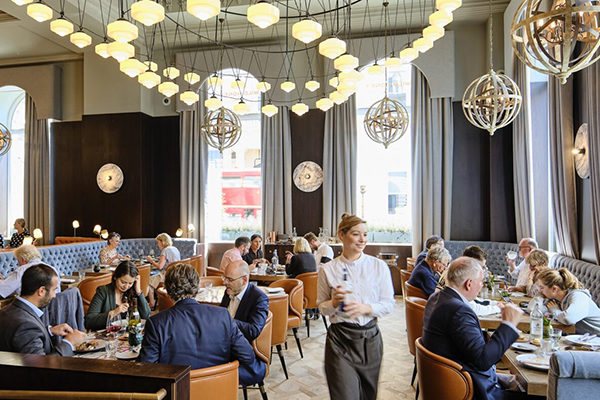 In response to these unique circumstances, we have designed a special collection that allows the team to quickly change from day to evening.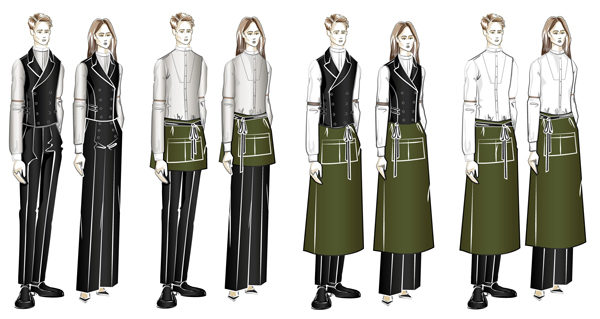 We created a base uniform to distinguish between roles, providing bespoke tailoring for all staff. We looked to Coco Chanel and the catwalks for female trouser inspiration, selecting an elegant, wide-leg cut with feature buttons. We designed a bespoke shirt for waiting staff, while service staff wear our Readywear plain bib shirt in white.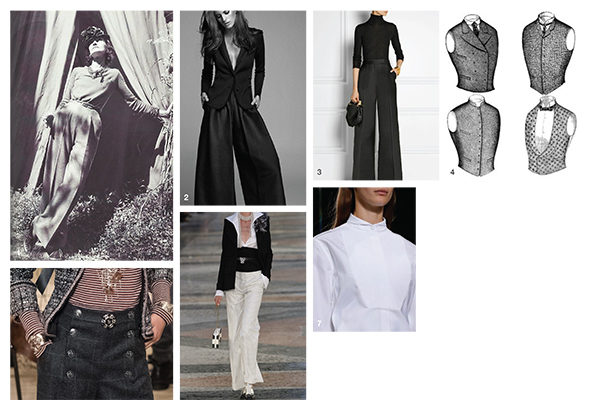 To transform for evening service, staff don waistcoats inspired by the look and feel of the trousers. A double-breasted option was chosen with buttons that mirror the placement of buttons on the female trousers.
For a smarter, sartorial look, staff also wear Readywear sleeve garters in both burgundy and toast colours – these also double as a practical item.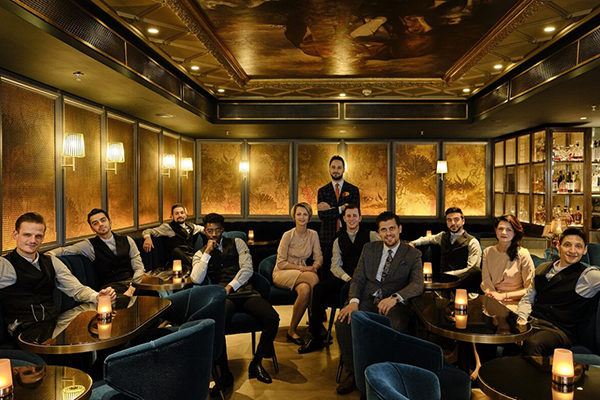 Finally, the collection features two apron options: a short apron for bar staff and a full-length apron for staff at the restaurant. These are made from durable polycotton and supplied in a complementary olive colour.
We'll be sharing portraits of the team very soon – keep an eye out for more details!
Interior images courtesy of Wild Honey St James / Ming Tang Evans