Coco Chanel famously once said, "Fashion fades, only style is timeless." There are defining pieces in every woman's wardrobe; again and again we're told by fashion editors about key items to invest in, from the white shirt to the trench coat.
Ralph Lauren knows all about timeless style. He's curated a list of items that transcend trends; ten iconic items worn by ten iconic women and photographed by iconic photographer Steven Meisel. Field Grey were thrilled (and not entirely surprised) to find that many of the items on Lauren's definitive list are inspired by uniforms. From the officer's jacket to the safari coat, almost all of the garments on Lauren's list are directly inspired by professions old and new. Here, we take a look at the pieces and the stories behind them.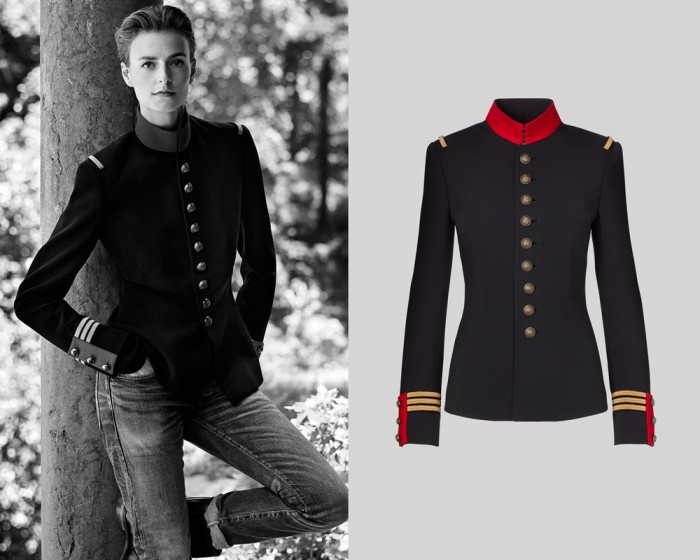 The Officer's Jacket
worn by Jacquetta Wheeler
Designers have long used the military jacket as a source of inspiration. Lauren's version is inspired by authentic men's military uniforms and is produced in double-faced wool with a silk lining for longevity. Its slim, sculptured shape features a contrasting stand collar and signature brass buttons on both the breast and cuffs.
The Tweed Jacket
worn by Lulu
Doe-eyed model of the moment Lulu (note: not the perky Scottish singer), wears this tweed jacket effortlessly. Tweed consistently conjures images of British heritage and American preparatory subcultures – think Take Ivy – and Lauren describes this as one of his favourite, classic pieces. It is mens' tailoring reimagined for women, with wide lapels, elongated darts and suede elbow patches.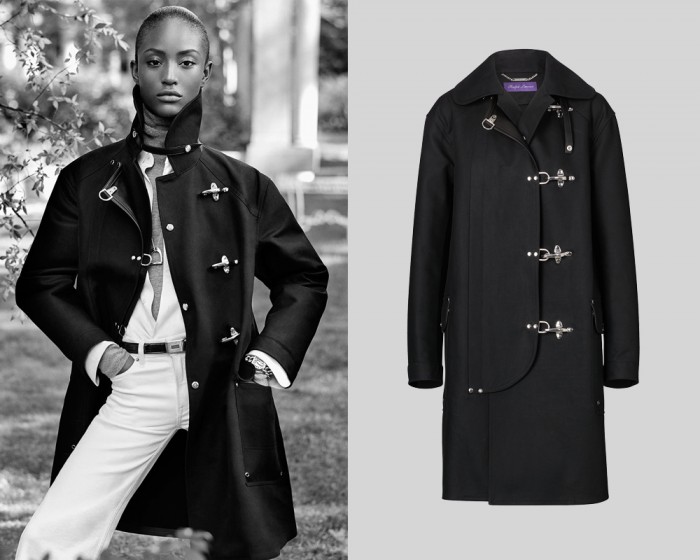 The Fireman's Coat
worn by Alicia Burke
This stunning and 'function-driven' fireman's coat is one of our favourite items on Lauren's list. Produced in luxurious lambskin, this coat is modelled on a piece from the designer's own wardrobe, and features an off-centre opening with striking lobster-clasp fastenings – a nod to the original fireman's uniform.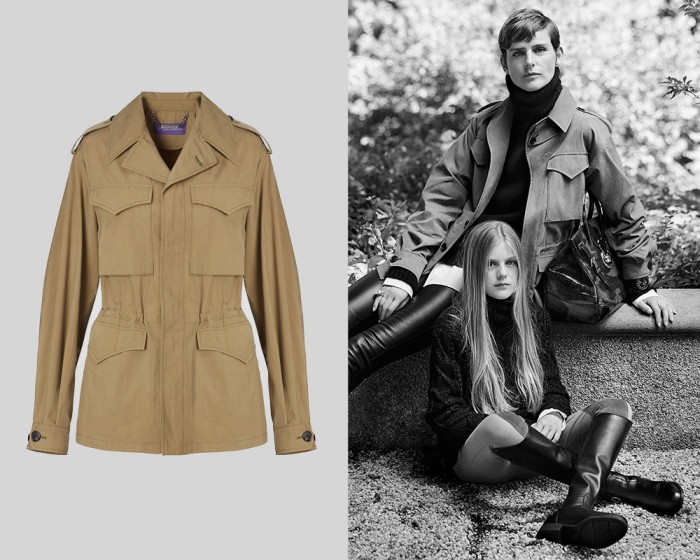 The Army Field Jacket
worn by Stella Tennant
The army field jacket is another example of the influence of uniform on Ralph Lauren's label across the years. With its simple epaulettes, pointed utility pockets and synched waist, it is a modern take on the classic army-wear.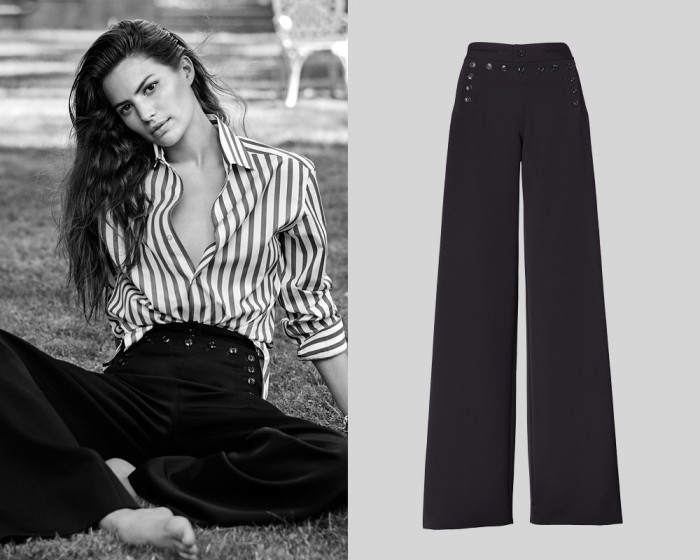 The Sailor Pant
worn by Cameron Russell
These nautical-inspired pants take minute details from sailor uniforms and transform them, with the use of luxury materials, into a timeless pair of trousers: high-waisted with flared legs.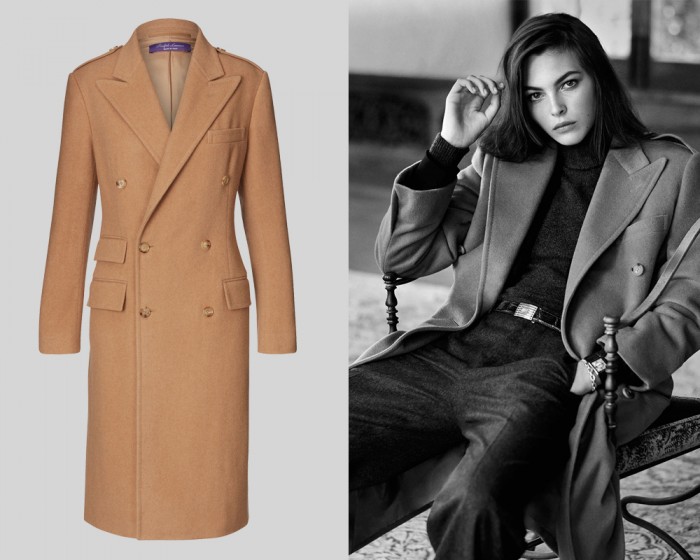 The British Warmer
worn by Vittoria Ceretti
The British Warmer, like the greatcoats worn by Army officers before it, is a quintessential jacket and has been in Lauren's collections since his eponymous label began. With its tailored silhouette and multiple pockets, this luxurious overcoat is produced in camel hair sourced from a mill in England – and you'll need almost $4000 to add it to your wardrobe.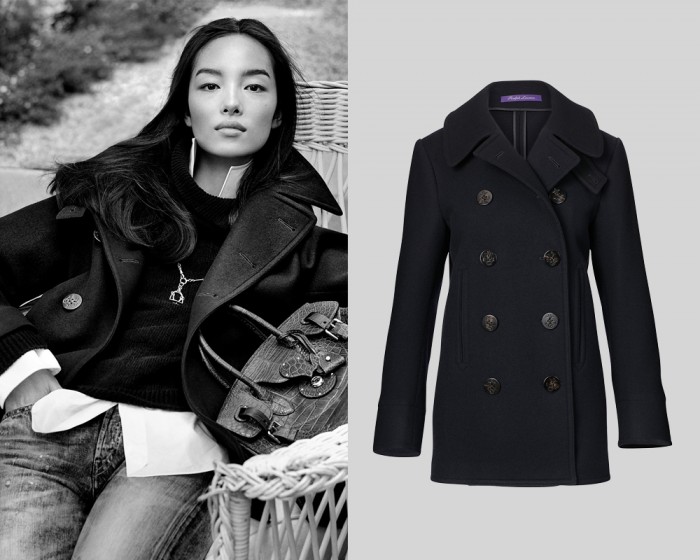 The Peacoat
worn by Fei Fei Sun
The Peacoat is deeply rooted in military and naval uniform history. Invented in the Netherlands in the 1800s, it was popularised by the British Navy and has been a fashion staple ever since. Lauren's take is a double-breasted standard, constructed from Italian wool with real horn buttons.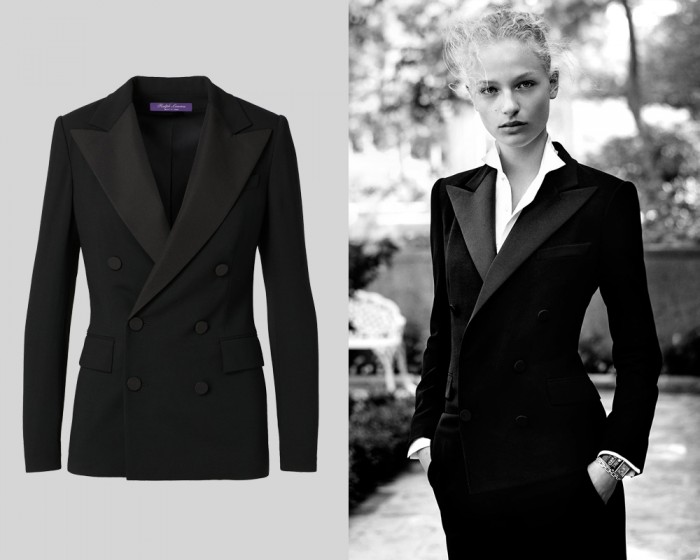 The Blazer
worn by Frederikke Sofie
The blazer is probably the most obvious item on the list – a feature of any working woman's wardrobe. With its angular, satin lapels, this pays homage to Yves Saint Laurent's Le Smoking while still being super contemporary.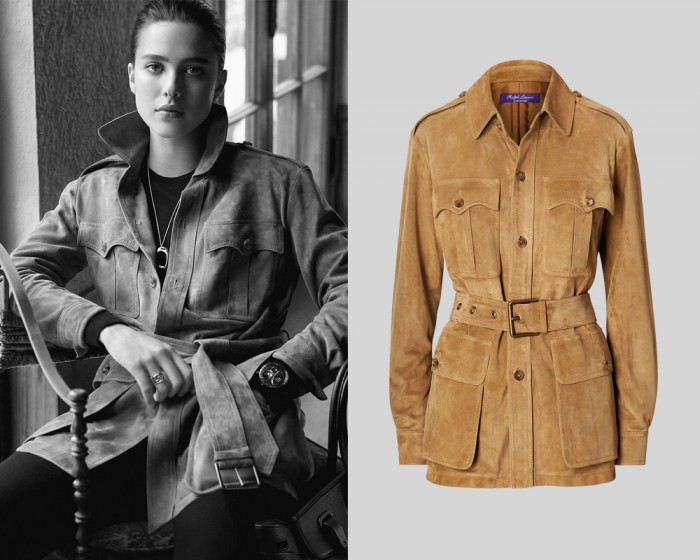 The Safari Jacket
worn by Margaret Qualley
This archetypal jacket has everything Field Grey loves: bold tailoring, several utility pockets, buttoned epaulettes and a large buckled belt. Lauren's use of materials and craftsmanship gives this everyday style a luxurious status.
For more information about Modern Icons and to read interviews with the models, visit the Ralph Lauren website.
All images courtesy Ralph Lauren