Today the Restaurant & Bar Design Awards announce the shortlist for the 2017 ceremony. In what is perhaps the longest shortlist on record, 265 projects across 33 categories are featured. It will be a mammoth task for the judges; the panel features 33 global names from design, publishing, interiors and hospitality.
Now in its ninth year, this year's awards ceremony will celebrate British design across a range of eclectic outlets, from the slickest contemporary design to vintage-inspired decors, as well as categories across international platforms: Europe, the Americas, Australia, Asia, the Middle East and Africa.
As always, the selection is incredibly diverse, with everything from new branches of Nandos to street food vendors, lighting, identities, cafés, outdoor areas, pop ups – the list is exhaustive and celebrates the best restaurant openings over the past year.
We're thrilled to see some Field Grey clients, who we've created uniform solutions for, on the list. Here they are, along with some other favourites:
Refuge by Volta, Manchester
Michaelis Boyd Associates
We have high hopes that the stunning Refuge interior, by Michaelis Boyd Associates, will scoop the Restaurant or Bar in a hotel award for its dramatic transformation of the building and incredible use of space – from the Winter Garden to the play den. You can see our full gallery and more project details here.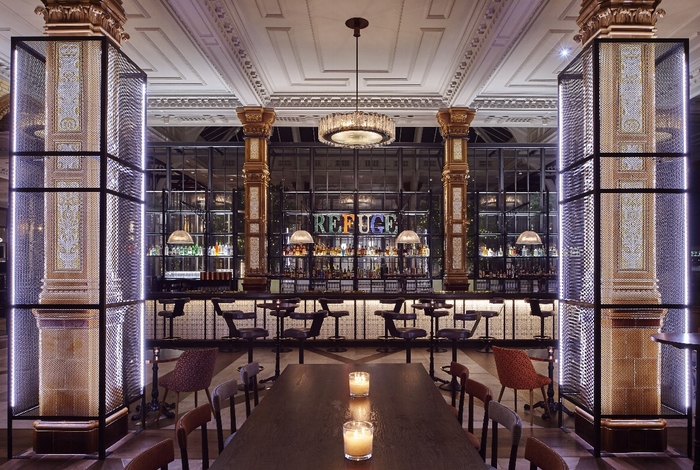 Tapas Brindisa, Shoreditch
Creative Family
We're also thrilled that our clients Brindisa have been nominated for their latest branch in Shoreditch. The interior, designed by Creative Family, is a light and cool environment with concrete walls and Spanish influences. See our visit to the Borough Market branch here.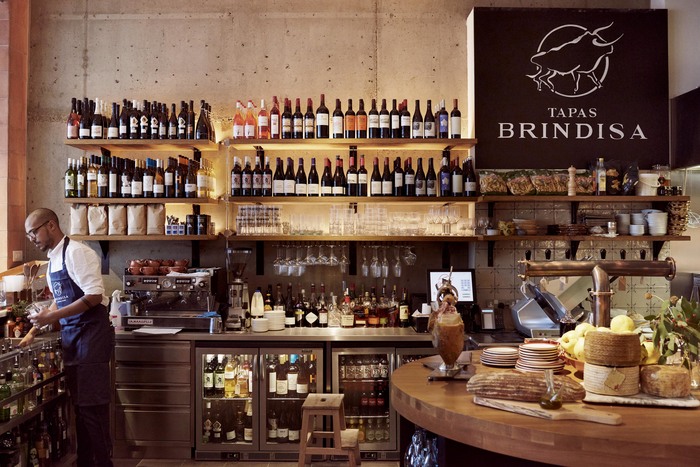 Tootoomoo
lungo Studio
If that wasn't enough, Field Grey client (and neighbour) Tootoomoo has also been nominated in the Fast/Casual category for their unique environment in Highbury. Designed by Iungo Studio, the venue boasts intimate booths and a decadent bar. See more pictures here.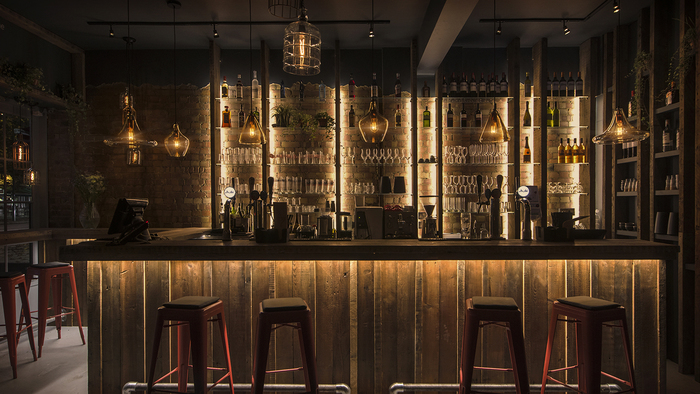 There's a host of London openings on the list, from luxury designs to vibrant and graphic interiors.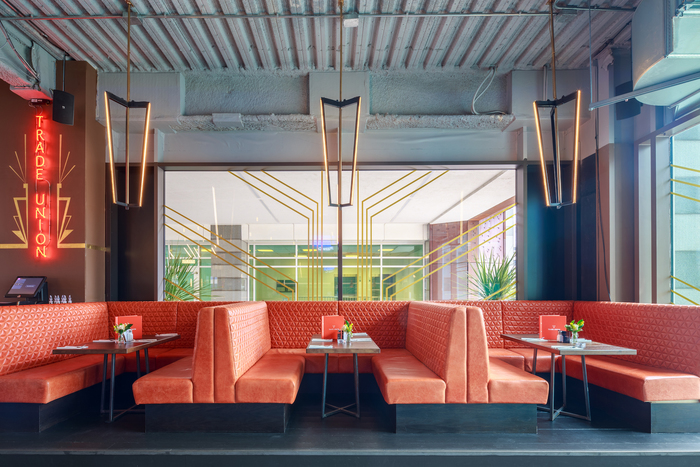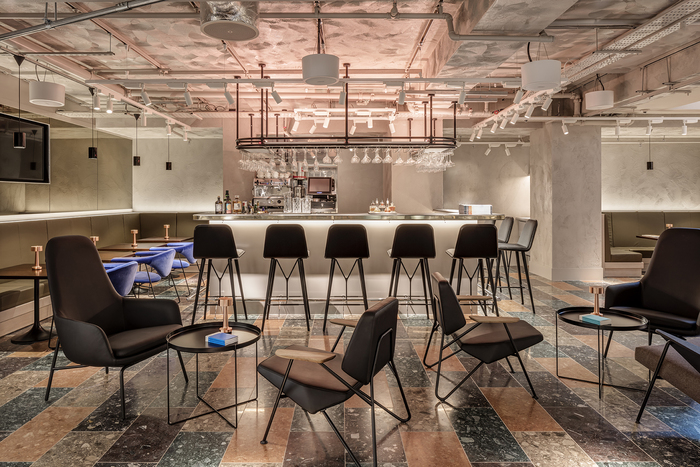 And of course, there are a host of breathtaking designs from around the globe: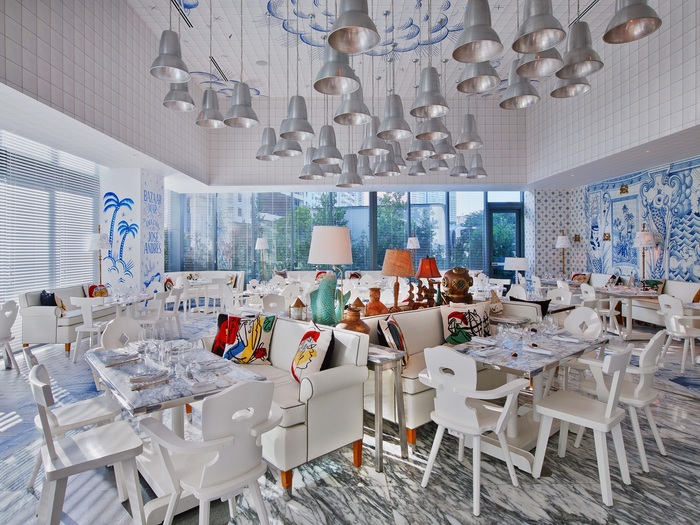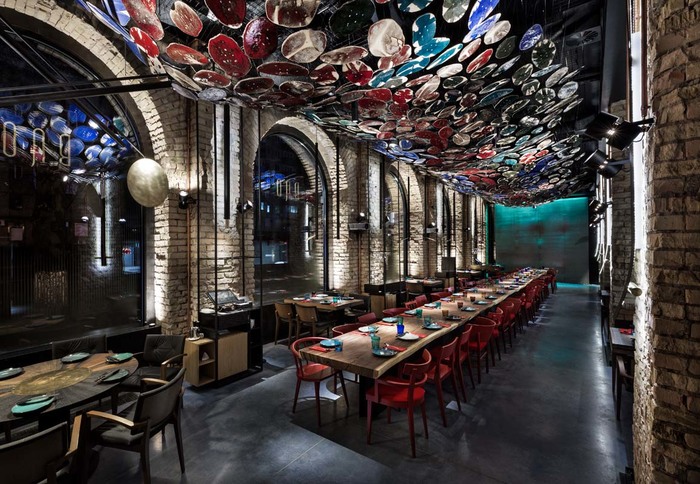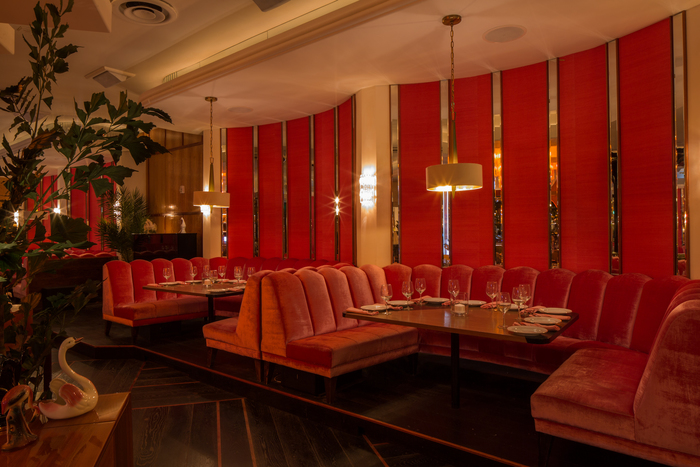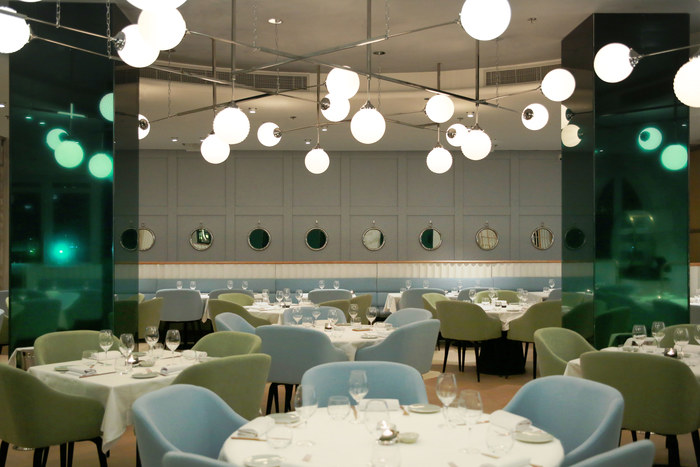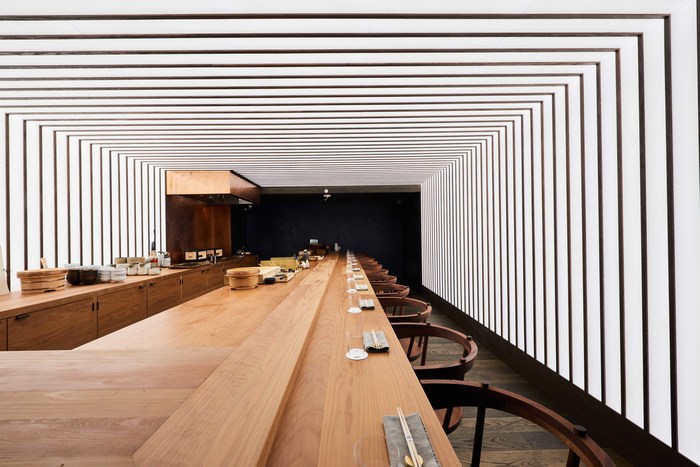 See the full, very long shortlist on the RABDA website.