2019 has been a great year for Field Grey: a year of exciting new project launches, new clients, trade shows, and travel. We're ending the year optimistically with our review of 2019 and a look ahead to 2020.
Launching 2019
We began the year by publishing a host of the previous year's work online. Projects such as Duck & Waffle Local and Hilton London Syon Park were added to the website. The start of the year also saw the launch of some new projects on the blog, including 39 Steps.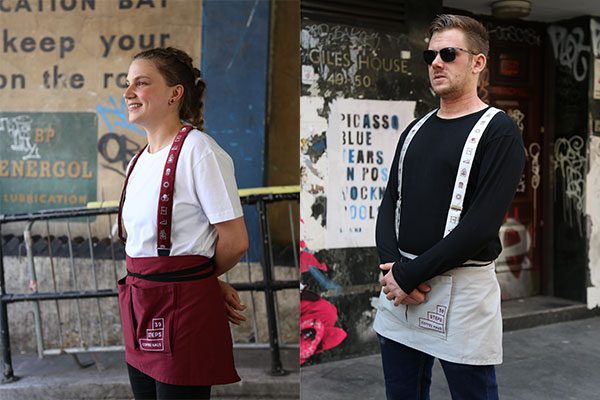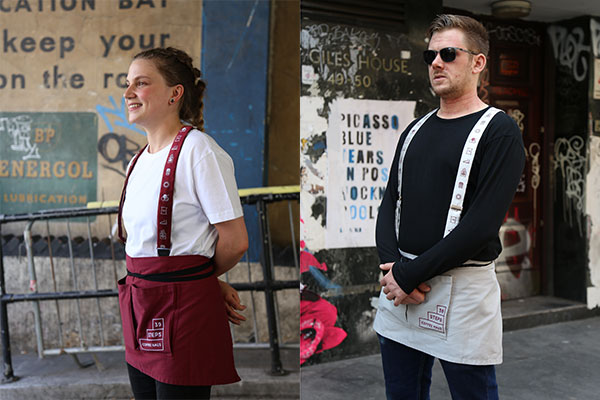 Growing Home Grown
We were delighted when the team at Home House, for who we had designed uniforms, approached us about their latest launch: Home Grown. Home Grown is a members' club in Marylebone designed specifically for entrepreneurs, so the uniform needed a decidedly more relaxed feel. "I love the mix of Readywear and bespoke pieces," says Matt, our Marketing and Business Development Manager. "It's such a great, contemporary concept – the jacket works so well with the embroidered logo, and the collaboration with Blackhorse Lane Ateliers on the denim is one of Field Grey's best!"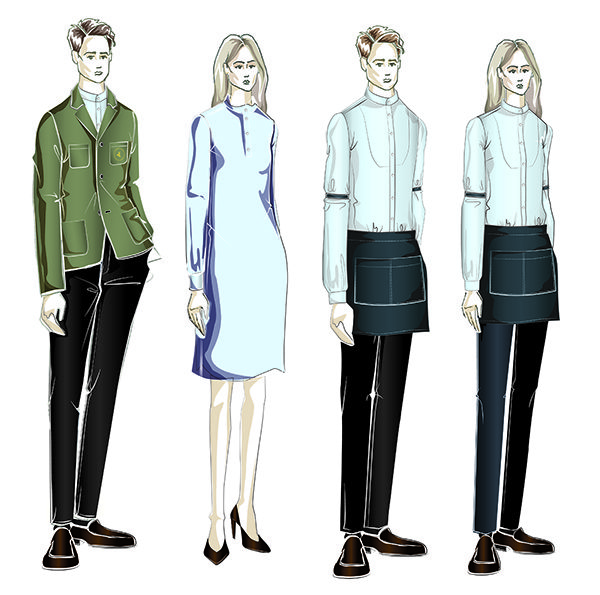 Brilliant Baur's
Baur au Lac is one of the world's leading hotels, so you can imagine our excitement when we were asked to dress the team at Baur's, the hotel's restaurant and bar. "The waistcoat we designed is one of my favourite pieces we've ever designed," says Barbara, our Finance Director. We designed a performance waistcoat inspired by the catwalks. "The colour palette of green and grey works so well," adds Barbara. Again, we'll be revealing all on the blog in the New Year.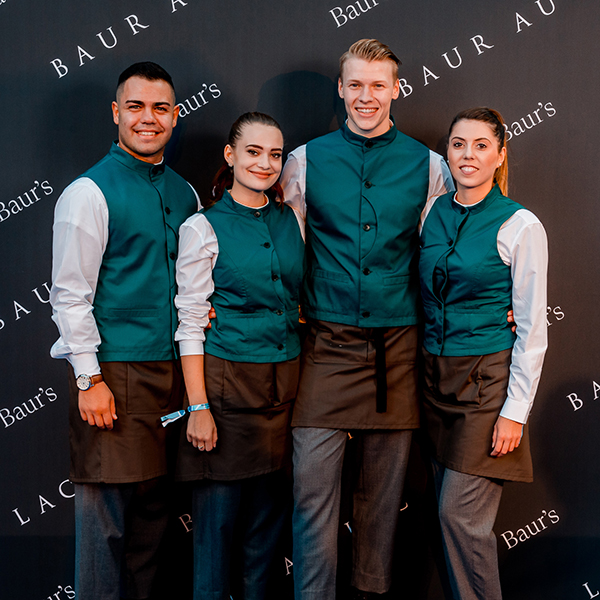 Boasting about Broadgate!
Our biggest project this year is one of our most ambitious to date. "The collection needed to cover all bases and a large workforce," says Janice, our Creative Director and Founder. "We developed some fantastic pieces: a workwear jacket for the front of house team and a highly complex 3-in-1 coat. Designed for team members that are outdoors in all weather conditions, the coat can be layered according to the season," Janice adds. We'll be exploring this epic project on the blog in the New Year.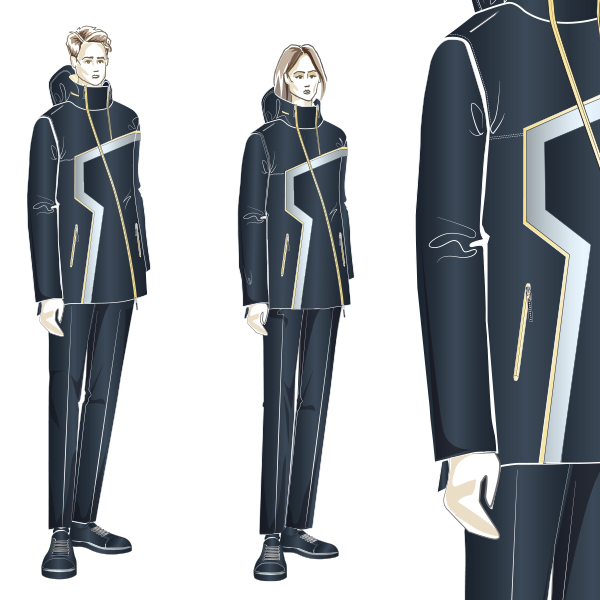 Shows and Showcases
We have had an exciting year of shows and events and 2020 is set to be even bigger. In September, we took part in the Rapport Innovation Expo, a fantastic event held by Rapport to highlight hospitality suppliers, including a catwalk show. In October we exhibited at the Independent Hotel Show, our first foray into commercial trade shows, and it was a resounding success. Over two days we met some wonderful people, both clients and suppliers, and we have some exciting developments to focus on after Christmas. "To see reactions in real life to our previous collections was very rewarding," says Janice.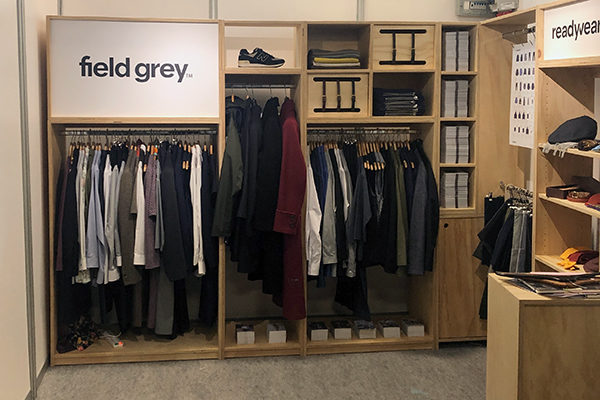 Having featured in their August/September issue, we also exhibited at Courier Live, an event which brought the pages of the beloved magazine to life. We met like-minded creative agencies, fashion brands and creators at this one-day festival.
A Riot in Battersea
In the Spring we launched our project with Riot Chicken, delicious chicken purveyors in Battersea. We supplied a stylish selection of separates in vibrant brand colours, including accessories for the team. "We produced a fun, fresh off-the-peg solution for the team at Riot Chicken, it's so fun and shows our versatility perfectly!" notes Matt.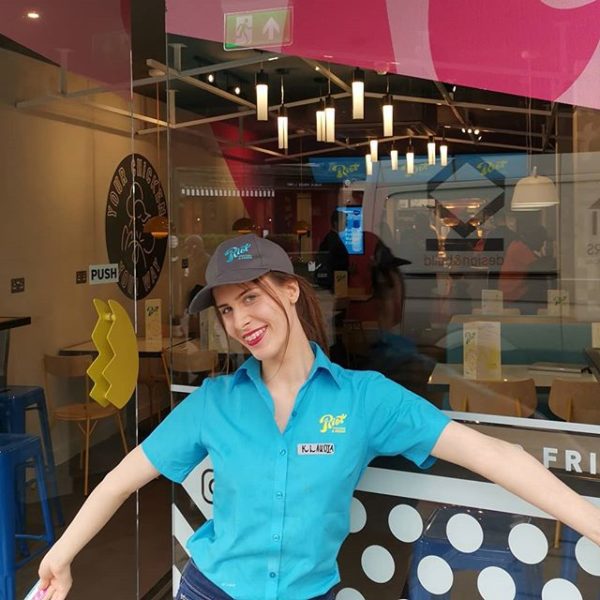 Conversations and Collaborations
In March, we spoke to John Warbrick at Graphite AM, a technology company we have worked with this year developing a special accessory for Broadgate.
We also caught up with two of our Readywear campaign stars, architect Hugh McEwen, one half of Office S&M, and master milliner Flora McLean. Hugh talked to us about the office's exciting new projects and what makes a uniform. Flora discussed the history of her House of Flora brand, and what pressures students currently face at the RCA, where she teaches.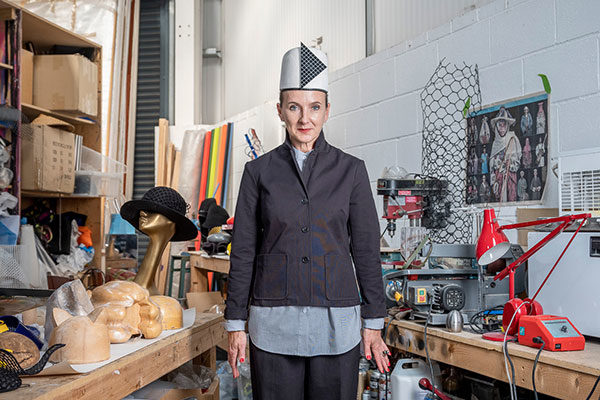 Saying Bonjour to Sofitel
Sofitel St. James is one of London's finest hotels and the restaurant, Wild Honey, is the jewel in its crown. We were approached to design a uniform solution for the hospitality staff at Wild Honey and its sister venue, the Rose Lounge. For the former, we created a unique day-to-night solution with smart tailoring, looking to the catwalks for inspiration. "I like the use of smart formal tailoring, toned down with a collarless shirt," says Paul Taylor, our Technical Manager. "The uniform naturally combines elegant tailoring with functionality and exudes class, representing what Field Grey is all about," he adds.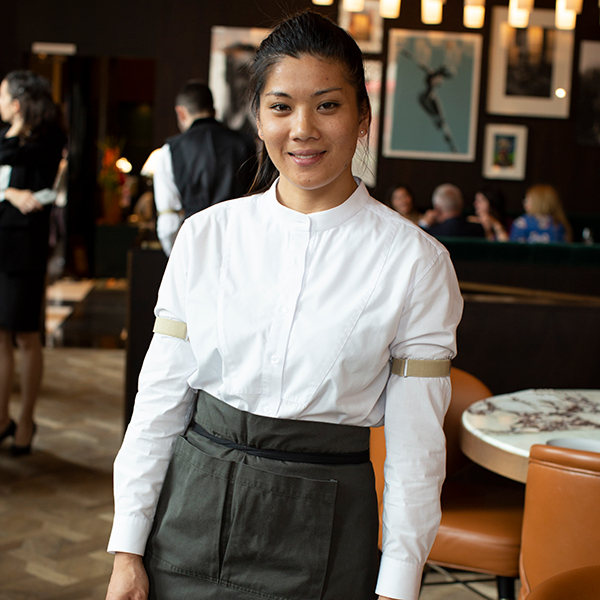 Satisfaction at Sam's
Aprons are our thing and we were delighted when Sam and the team at Sam's Riverside, the latest opening in Hammersmith, approached us to design a bespoke apron for the team. We designed a halter-neck bib apron for ladies, inspired by a waistcoat apron Field Grey had previously designed. "With a few changes the style became simple and modern," says Amie, our Designer. As my first full project with Field Grey, it was lovely to share ideas and build a friendship with the team at Sam's," she adds.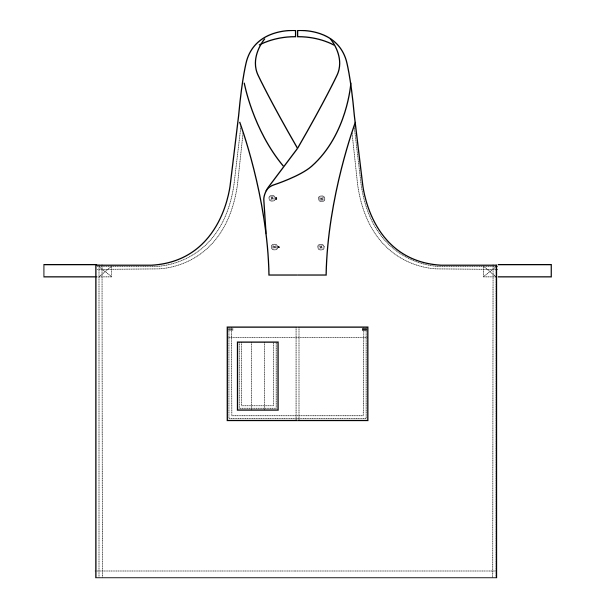 Readywear Makes Waves
We've successfully supplied our Readywear range to a variety of happy customers this year, from restaurants to retail. We collaborated with Twelve Design, the London agency behind some of the most stylish brands, on a project for Oslo-based restaurant Koie Ramen. Our Readywear apron features a simple, graphic, screen-printed logo. "Paired with a simple white t-shirt, it shows how simple workwear and great graphic design can have a huge impact," notes Janice.