The 31st Olympiad, Rio 2016, launched on Friday in spectacular style. With an epic display rich with Brazilian culture, including samba dancers and a fabulous catwalking Gisele, the opening ceremony had everything we were hoping for.
It was also our first glimpse of the competing nations' uniforms – and we observed with interest the diversity and national identity that the varying teams' kits displayed. From the vibrant prints of Cameroon to the sophisticated ensembles of the USA and Australia, the quantity of uniform on display was enough to keep us going for months.
And, while fashion designers creating sports uniforms is no new concept – major players like Ralph Lauren and Stella McCartney have become as synonymous with sport as they have with their own labels – we thought we'd create some fantasy uniforms. We offer our take on what other fashion designers could do to revolutionise their home nations' kits. Here's what we dreamed of: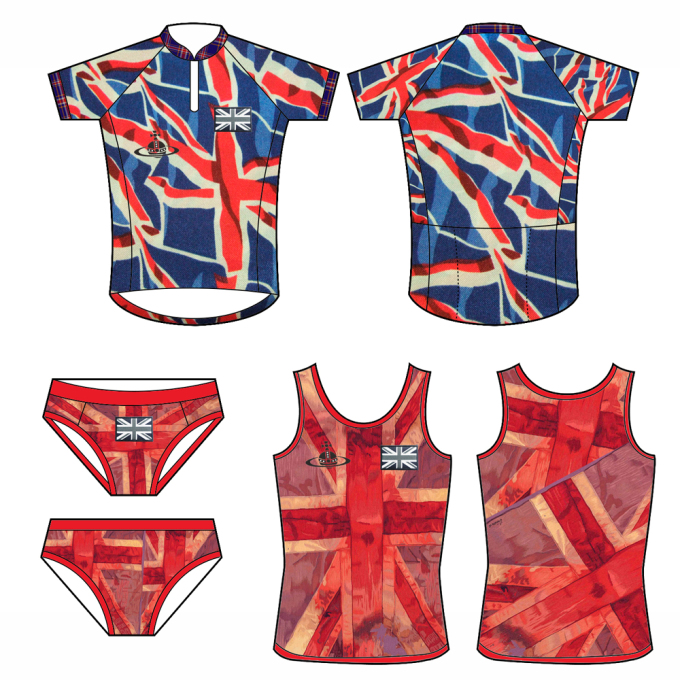 TEAM GB: VIVIENNE WESTWOOD
Now there's nothing wrong with Stella McCartney's radical designs for Team GB at Rio, but we've imagined Vivienne Westwood fashioning up a suitable kit for our home nation's athletes. With her Anglophilic designs and iconic, painterly, distressed Union Jack, Dame Viv could revolutionise Great Britain's uniform.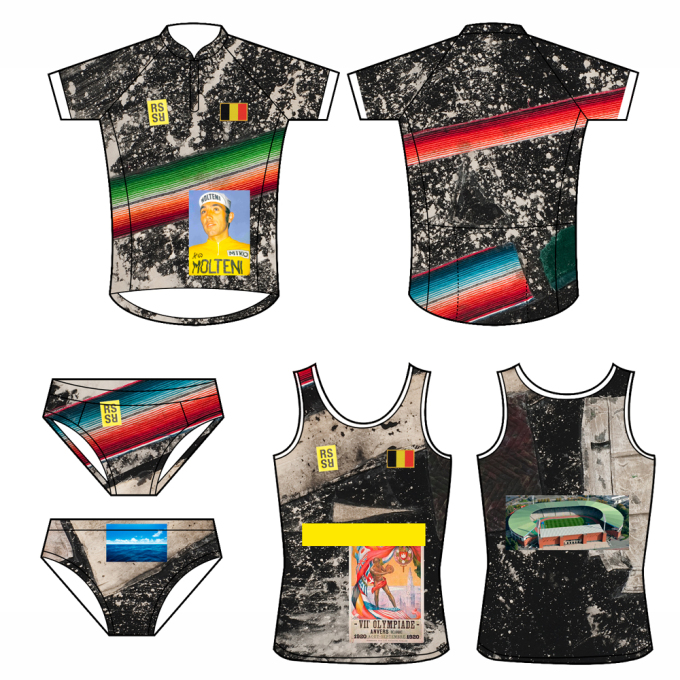 BELGIUM: RAF SIMONS
Even though Raf is jetting off to the US to take helm at Calvin Klein, probably as we type, we thought he'd be the perfect designer to take care of his homeland of Belgium's Olympics uniform. A collaboration with the artist Sterling Ruby would of course be on the cards; his dynamic paintings with linear paint splashes would make the perfect backdrop for Raf's designs. Taking inspiration from his AW14 collection, we imagined vinyl prints of Belgian sports stars and emblems could adorn the kits, from Belgian cyclist Eddy Merckx to the county's own stadium and their 1920 Olympics poster.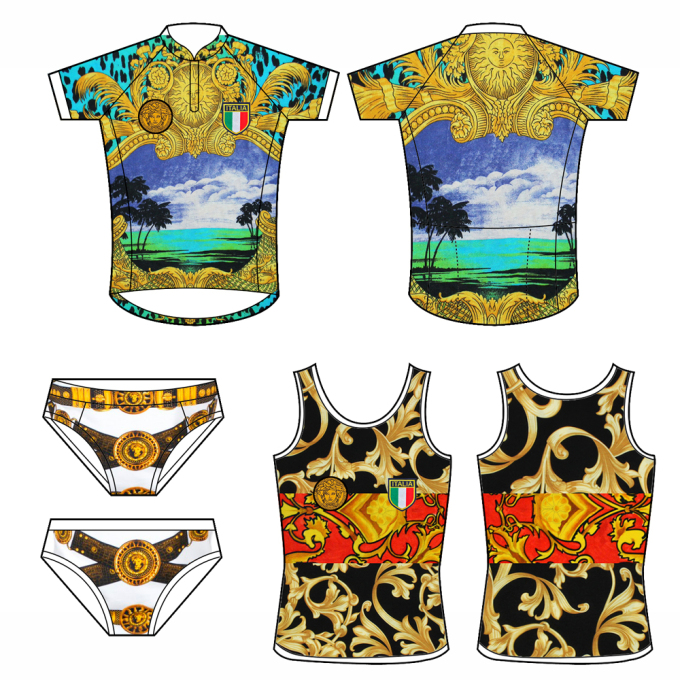 ITALY: VERSACE
There are many Italian designers who could step up to the challenge of producing the home nation's kit – but we're firmly in camp Versace and we've envisioned a radical set of designs using the company's iconic Baroque emblems. Which athlete wouldn't want to compete in a pair of Versace-branded golden belt buckle pants? Or a vest with juxtaposed prints? We'll email Donatella and see what she thinks.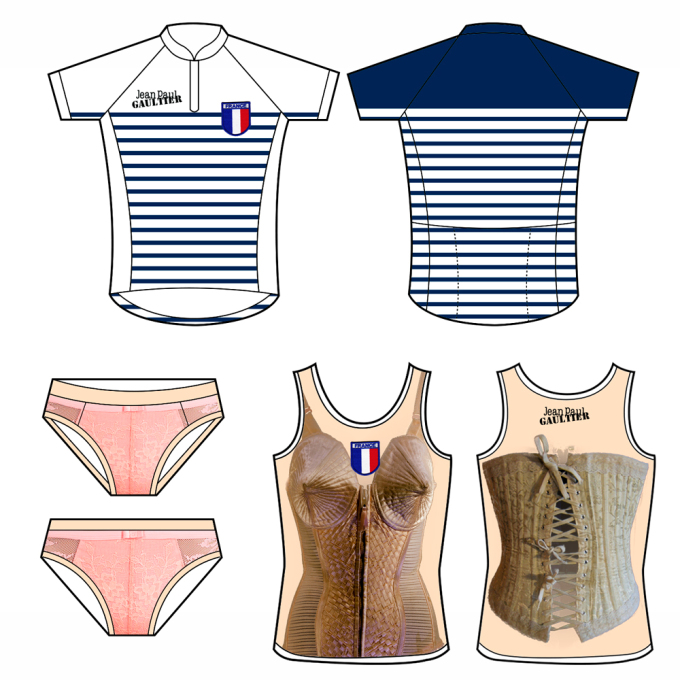 FRANCE: JEAN PAUL GAULTIER
With so much ridiculous gender bias in media reporting only six days in, from the length of skirts to differences in culture, who better to put the cat amongst the proverbial pigeons than Jean Paul Gaultier; with a heady mix of gender-specific uniforms tied with French national identity, he could revolutionise sports kit and supply a humorous statement in the process. We suggest his synonymous stripes for alpha males and french hosiery including corsets and knickers for the ladies.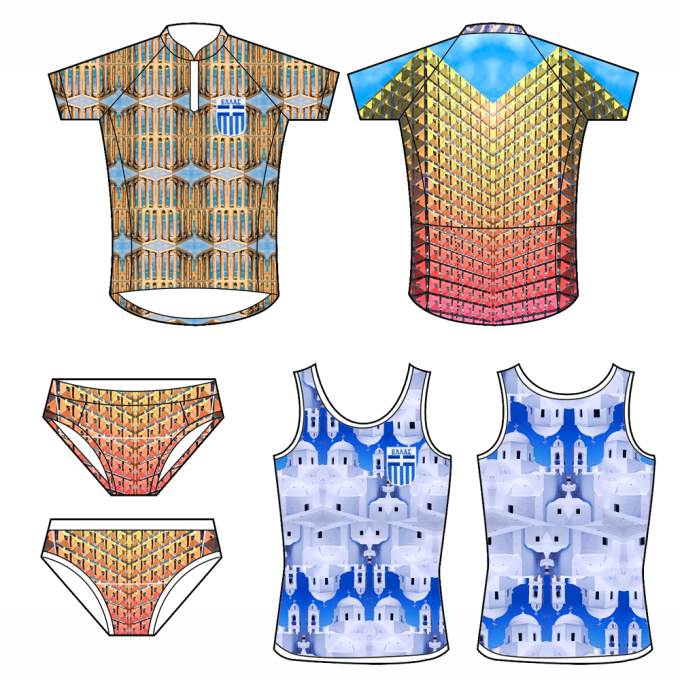 GREECE: MARY KATRANTZOU
Who better to design the uniform for Greece than queen of prints Mary Katrantzou? The birthplace of the Olympics needs a bold design, and Katrantzou's magical and ethereal designs could give the team a much-needed boost. We suggest symmetrical prints of Olympia itself or the glorious architecture of Santorini. The design top right is a submission for a new facade for the Piraeus Tower, Athens – it's as if Mary had a hand in the architecture herself.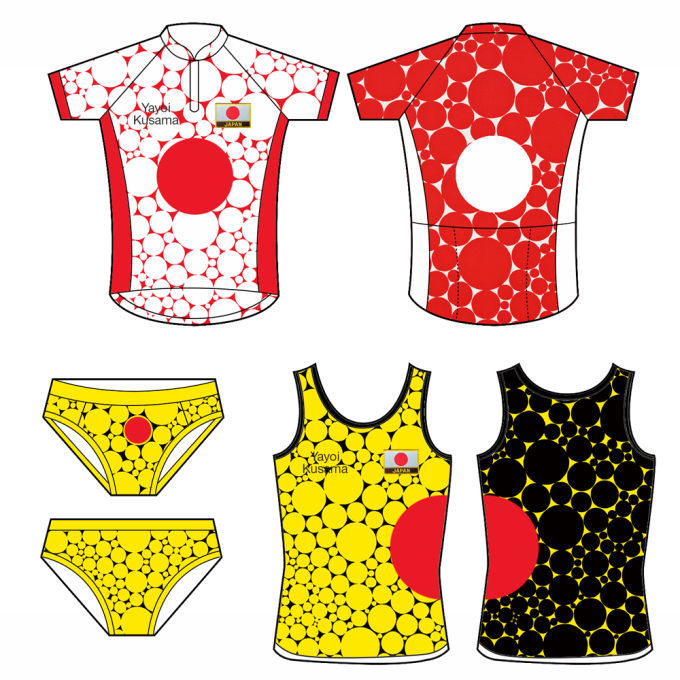 JAPAN: YAYOI KUSAMA
Yes, technically not a fashion designer in the traditional sense, but we couldn't resist working up Yayoi Kusama's staple circle prints into a custom-designed Japanese kit.
Who would be your fantasy fashion designer for national teams? Do tell us!