We're thrilled to announce the launch of our latest uniform project with Battersea's newest hotspot, Riot Chicken!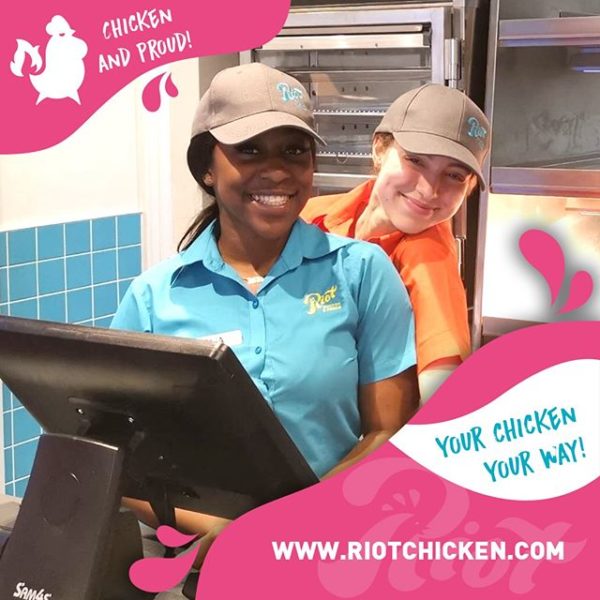 Riot Chicken, on Saint John's Road in Battersea Rise, is London's latest chicken purveyor, with a Your Chicken, Your Way ethos. Minutes away from Clapham Junction station, the restaurant serves a quirky menu of chicken options, grilled or fried, at this inaugural store – with customers flocking to sample their delicious, fresh produce.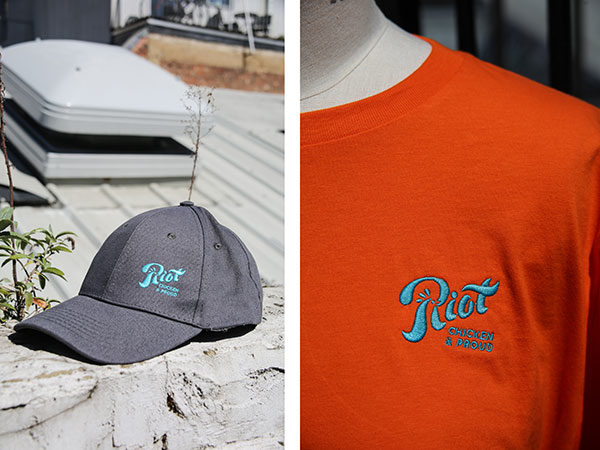 The team approached Field Grey to design a uniform solution for its team of staff. With emphasis on brand guidelines and colours, they sought a stylish selection of separates that would reflect the restaurant's relaxed atmosphere.
For the restaurant's hospitality team, we designed a mix-and-match collection of affordable off-the-peg items. Staff can tailor their individual looks by choosing their own colour clothing.

Shirts were selected in both long and short-sleeve options, and we sourced garments in closely matched Pantones of brand colours: grey, turquoise and orange. These are manufactured in our wearable, durable polycotton fabric. Managerial staff will wear similar designs in both black and white.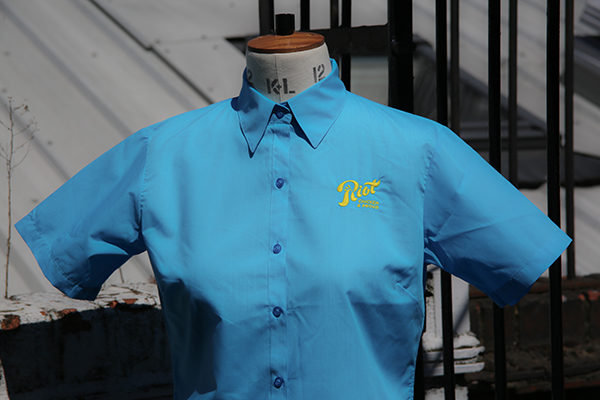 Additionally, we have supplied vibrant orange t-shirts for chefs, produce in eco-friendly cotton.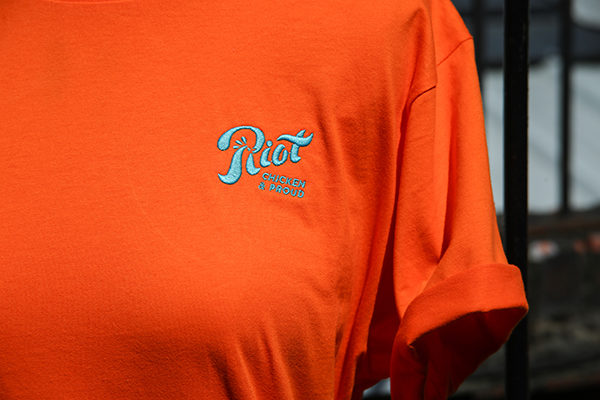 The team also wear half aprons in grey or orange, again produced in wearable poly cotton. Each item is embroidered with the restaurant's eye-catching logo, in a contrast colour; the logo pops in yellow on a turquoise shirt, for example.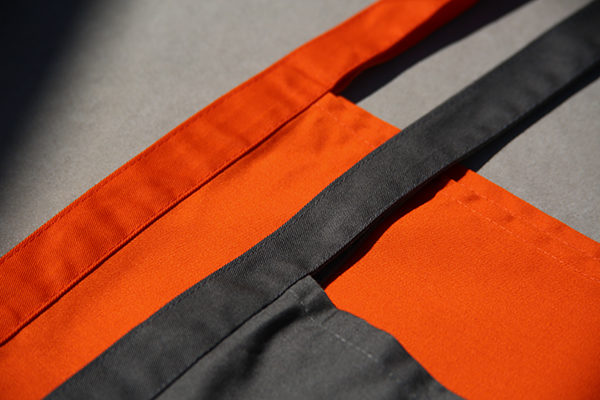 To complement the looks, we have also manufactured a grey cap to give a nod to street food uniforms. This also comes complete with embroidered logo in the restaurant's signature blue hue.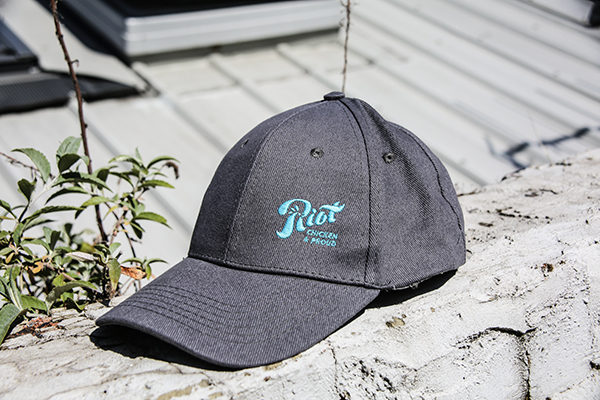 We think you'll agree that the staff look fantastic in their new uniforms – providing a warm, friendly, relaxed aesthetic that fits Riot Chicken perfectly.
For more information about Riot Chicken, visit their website – we'll be sharing more images of the staff very soon!