We spent the day yesterday (5th February) on location at our latest project launch: Sam's Riverside.
Sam's Riverside is the latest venture by restaurateur Sam Harrison. Set on the river by Hammersmith Bridge, the restaurant boasts views of the Thames, a modern European menu and 70 covers.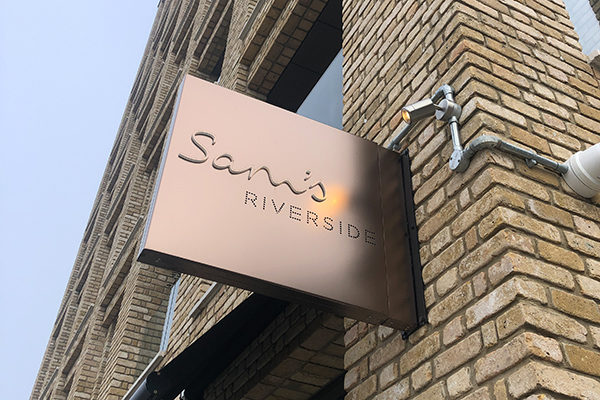 Sam and the team approached Field Grey to design a stylish uniform solution for the restaurant's lively team of hospitality staff and bartenders.
We designed a unique halter-neck apron for female staff and a waist apron for male staff, both produced in an olive/brown cotton. The team also wear our toast-coloured sleeve garters from our Readywear range, to complete their looks.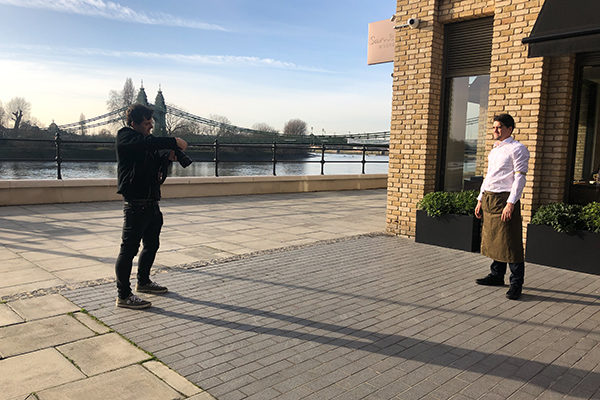 As is customary, we like to capture portraits of the team when we launch a project, bringing to life our collaboration. We'll be talking more about the project soon, but in the meantime, here are some behind-the-scenes shots of the shoot yesterday with our photographer, Liam Hillen!