To coincide with the current Lee Bul exhibition at London's Southbank Centre, Field Grey produced an apron as part of the range of merchandise available in the gallery's fantastic shop.
The project was the result of Katherine Walsh, Buying and Merchandise Manager at the centre, visiting us at the London Design Fair last September. Now the apron has launched and the exhibition is in full swing, we caught up with Katherine to talk about her role, the Lee Bul project, and her love of museum shops.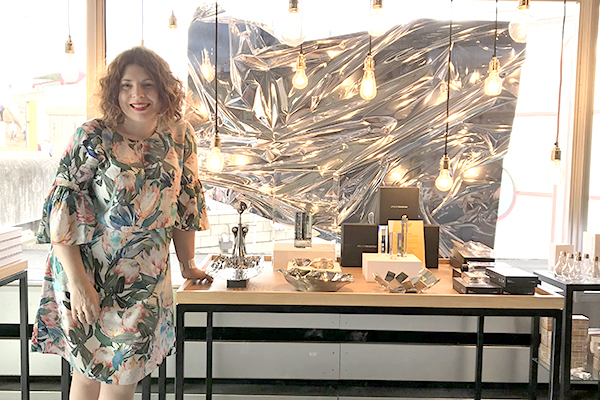 Hi Katherine! Can you tell us a bit about your role?
I am the Buying and Merchandise Manager at Southbank Centre, a 21-acre site arts venue in the heart of London. I'm responsible for looking after the product ranges in three different shops in the Hayward Gallery, Royal Festival Hall and on the Festival Terrace, all with different customer profiles and personality types. Southbank Centre is an exciting and varied placed to work, the programming changes all the time which keeps it a fresh and interesting place for a buyer to source and develop products for.
What are you working on at the moment?
I'm sourcing and developing exhibition products for our Space Shifters exhibition at the Hayward Gallery, which opens late September; sourcing Circus 1903 inspired merchandise for our Christmas production at the Royal Festival Hall and working on new scarf and accessories for AW18 in 34 degree heat, so it makes for an interesting job!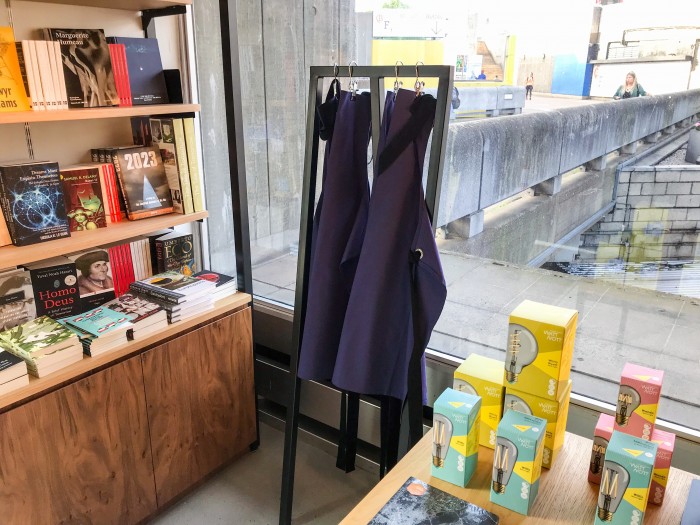 So, how do you decide what to buy? What influences your decision making?
At the heart of our range planning we are always thinking about how our shops represent and reflect the Southbank Centre ethos and values. We are a welcoming, inclusive, art centre for all, so we try to offer a range of products that reflect our programming and values and are affordable and accessible, while balancing the need to be commercial. All profits from our shops go back into supporting the artistic programme so we are a very important income-generating stream for Southbank Centre and a touch point for our customers to enjoy our site even if they are not attending a performance or event.
Can you describe the process from an exhibition's inception to an object appearing in the shop?
We meet with the curatorial and artist programming team early on so we can have a good understanding of the exhibition or festival content, where there may be issues about licensing images or artists' parameters for use of works. It is very important to have a good understanding of the exhibition so we can identify what opportunities there are to develop products and which designers or suppliers would be a good fit for us.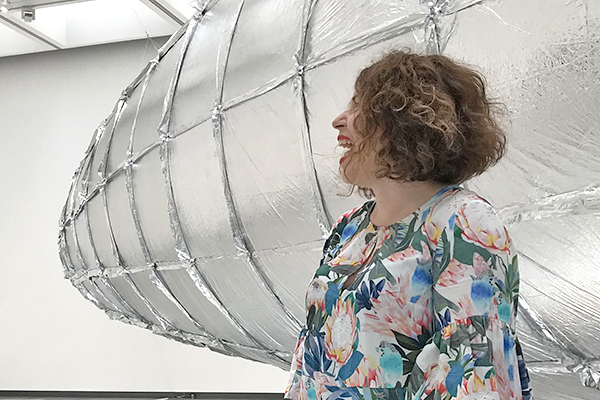 How important is it to translate works of artists like Lee Bul into practical, sellable items?  
Having seen the artwork list, a couple of visual themes stood out including mirror refracted surfaces in the piece Civitas Solis and figurative sculptural elements in Cravings and Monster. We used these visual elements to brief designers to develop a range of exclusive jewellery and stationery for us inspired by these Lee Bul works. On this occasion the product development has worked very well and has been very popular with our visitors.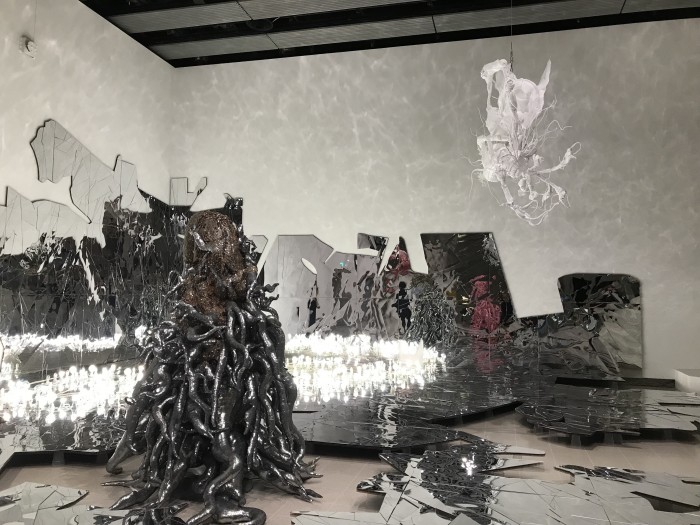 What inspired you to produce the Lee Bul apron?
We had seen a photo of Lee Bul in her studio in a workshop apron, and a discussion with one of the assistant curators brought up the idea to develop an apron inspired by Lee Bul's own for every day use. Lee Bul herself was very supportive of developing an apron and inputted into the apron design features produced by Field Grey.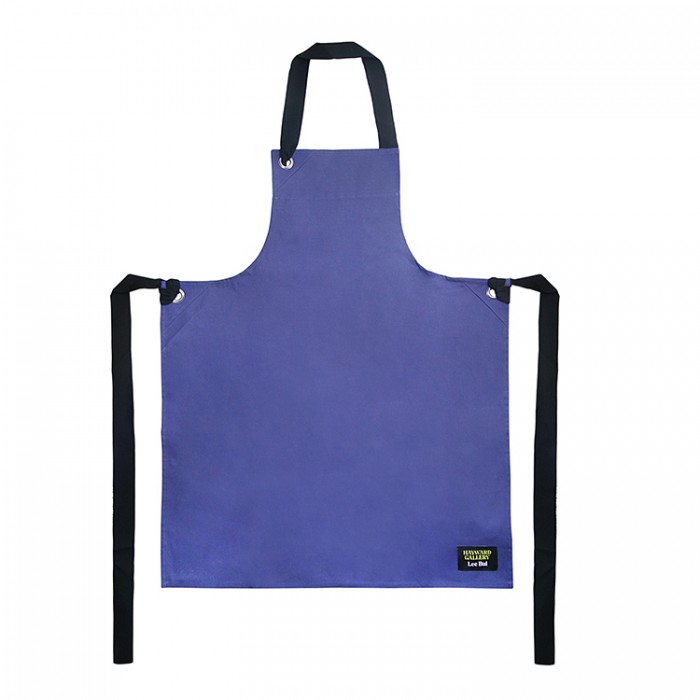 How does the apron fit into the body of Lee Bul-inspired objects and items?
We have a range of products we develop for Hayward Gallery exhibitions, the core range will include postcards, tote bag, button badges that reflect the marketing strategy and then we develop a range inspired by the artwork or artist which is where the apron fits in.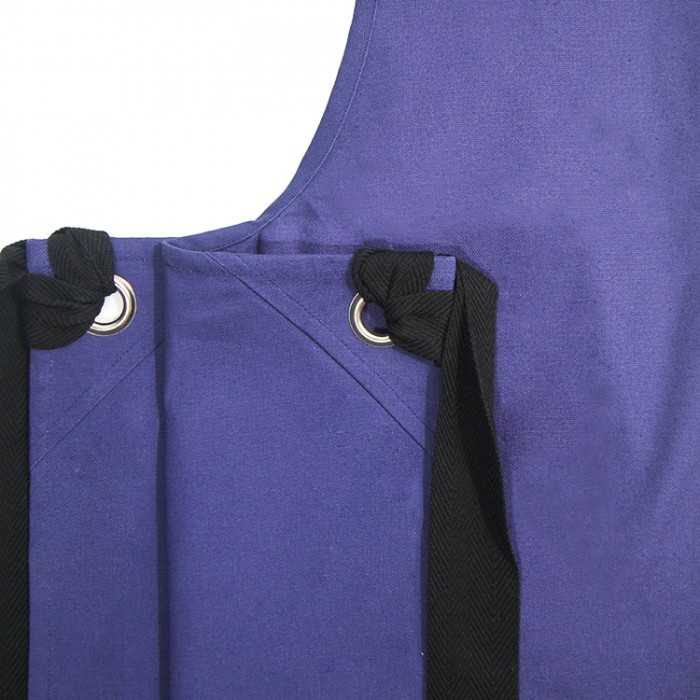 What are your favourite objects in the shop? 
Ooh that's a good question! My favourites at the moment are Ghosts from Studio Arhoj; an Amuseable Avocado toy from Jellycat, and what I really need to take home is the Quadrant Phase 1 print designed by Andy Vella for Robert Smith's Meltdown festival. I really enjoyed the process of working with Andy Vella on the Meltdown range celebrating the 25th anniversary so it's a print which holds great sentiment.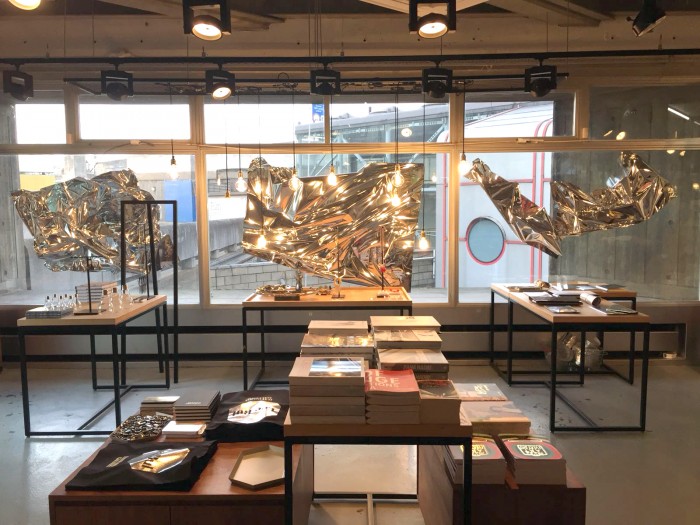 Which artists, designers and creatives inspire your buying? 
I'm most inspired by exciting retailers and will regularly look for inspiration from The Conran Shop, Dover Street Market, Anthropologie, The Shop at Bluebird, Nook and We Built This City. Southbank Centre is an interesting mix of a cultural centre without a permanant collection so we regularly look to not only the heritage sector, but other high street stores for inspiration and trends.
 
What other museum stores do you love?
My favourite thing about going to museums and galleries are the shops! They are some of the best independent retailers in London with unique, exclusive products developed from their collections. I always enjoy going to the V&A, Tate, Barbican & Design Museum to snoop at there latest products and get ideas for our own shop.
To purchase the apron, visit the Southbank Centre website.