The SS20 menswear shows were filled with uniform references and workwear details. We continue to look to the catwalks for inspiration, and this season did not disappoint. From parachute jackets to sailors' uniforms, the catwalks were awash with creativity. Here are ten of our favourites:
Junya Watanabe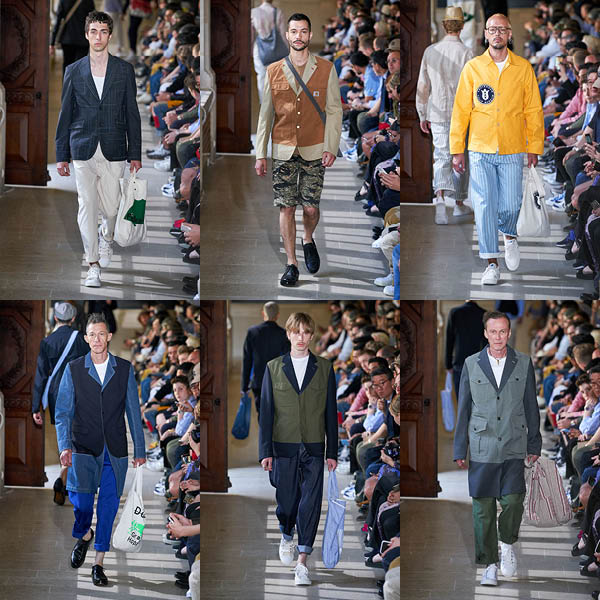 We're big fans of Junya Watanabe at Field Grey and this collection didn't disappoint. A more subtle flavour than previous collections, SS20 featured a selection of utility jackets in a variety of muted colours: blues, greens and greys. Collaborations with brands like Carhartt and Levi's – staple workwear brands – were prominent, too.
A Cold Wall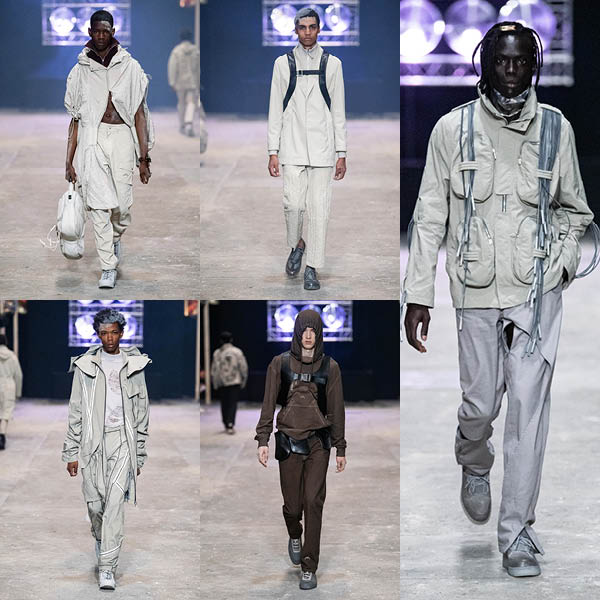 A Cold Wall dedicated their SS20 show to modern explorers, with lots of utilitarian touches. Parachute jackets, utility jackets, oversized backpacks and cargo pants – constructed in performance fabrics – all featured.
Ann Demeulemeester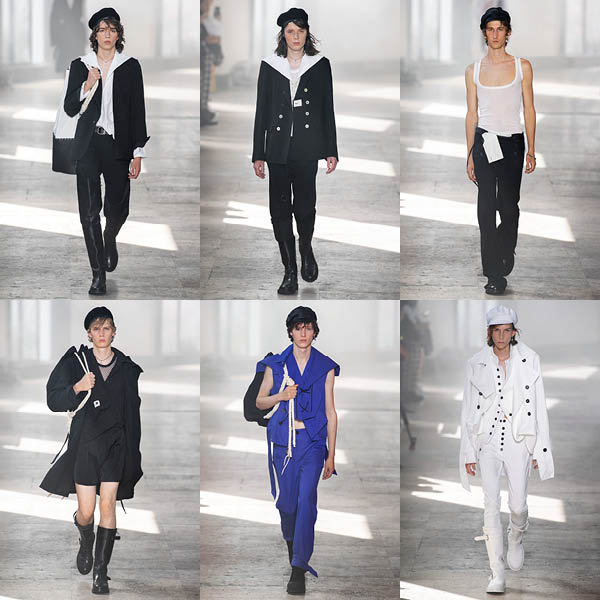 Sailors and the sea were key themes at Ann Demeulemeester's SS20 show, with a clear 1970s influence. Wide lapels featured on shirts and jackets; trousers were tapered. A mostly monochrome colour palette featured welcome bursts of blue hues – a nod to the sea. We especially liked thick lengths of rope, used as bag handles.
Balmain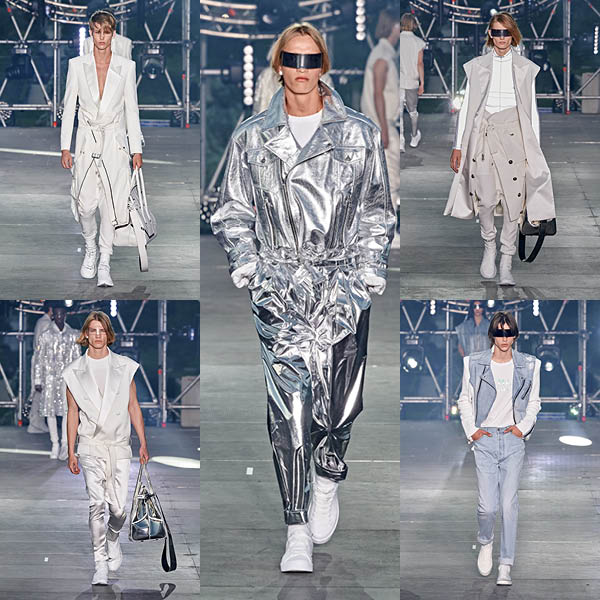 A typically future-forward collection at Balmain from Olivier Rousteing, whose aim was to imagine the Balmain customer in half a century's time. Models were draped with luxurious, futuristic fabrics, such as mirrored PVC, glossy silk and ultra-light denim. A silver bomber jacket combined tin foil-esque trousers was our favourite look by far.
Dolce & Gabbana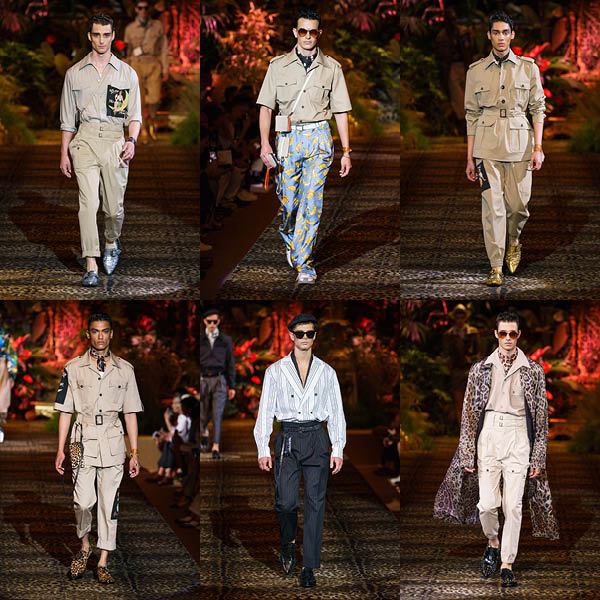 An urban safari at Dolce & Gabbana, with the classic uniform of the ranger given a camp D&G twist. Loose-fitting shirts in khaki, with long, pointy collars, featured multiple utility pockets. Mid-length trenchcoats were synched with deep belts. Animal prints were peppered amongst the collection for added safari vibes.
Fendi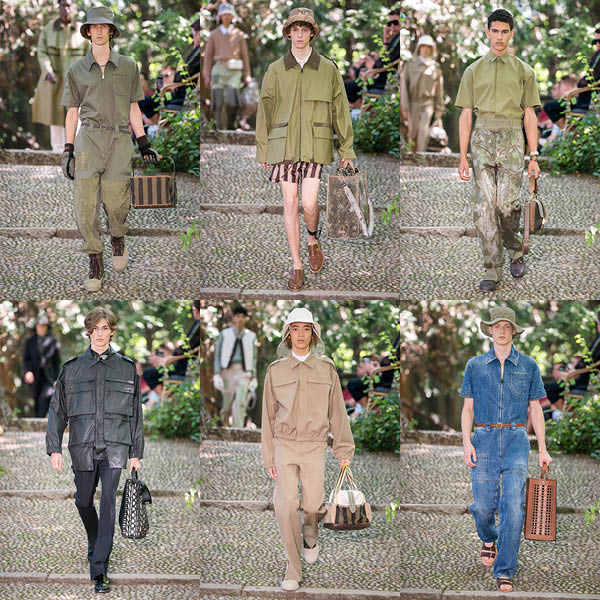 Fendi's models were on safari, too, but were afforded a variety of camouflage colours. Boxy jackets featured oversized utility pockets, and the collection also featured denim boilersuits and weatherproof jackets.
Thom Browne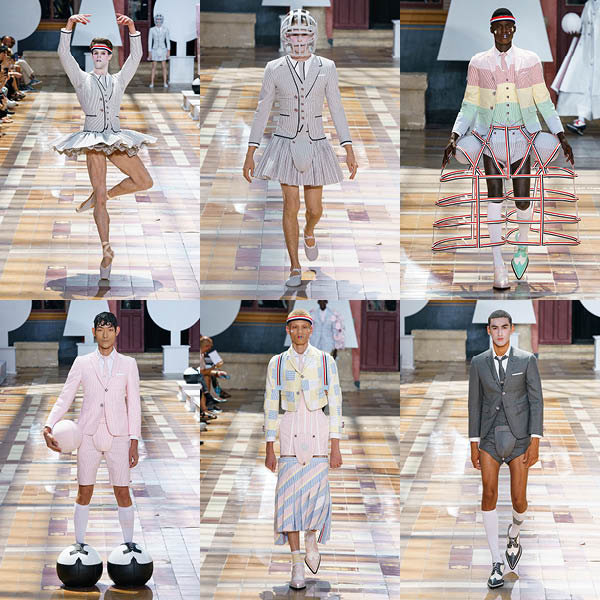 Thom Browne's collections continue to dazzle us. Amongst the high camp and drama, there were plenty of interesting details: smart pinstripe tailoring, designed to be form-fitting, had delicate piping along its edges. Varsity stripes, Browne's signature, were this time used to construct skirt shapes. Sportswear references were plenty, too – with tailored codpieces worn by many of the models. Theatrical fashion at its best.
Vetements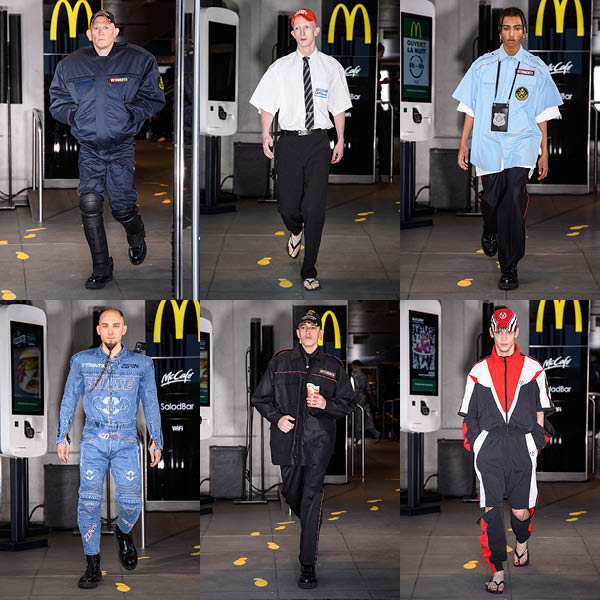 We can always rely on Vetements for a sea of uniform references and this collection was no exception, staged in a Parisian McDonald's. Taking the fast food giant's uniform, the show also featured various odes to security guards and their apparel – with a Demna Gvasalia twist, of course. Jackets varied in size and fit, but featured workwear details like ID badges, utility pockets, shoulder straps and accessories.
Lanvin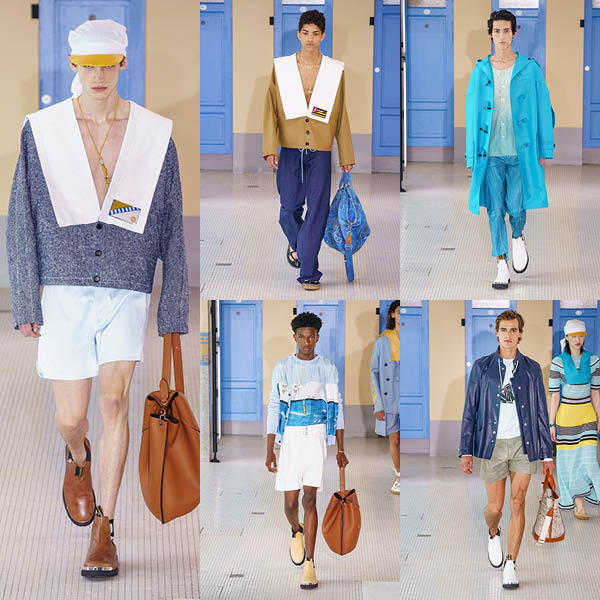 The seventies sailor appeared again at Lanvin, and we love the French brand's camp take on the trend. Square lapels created interesting silhouettes on a variety of button-up jackets. Wide fit shorts had rope drawstrings, and t-shirts and shirts were digitally printed with sea and swim images in calming blue hues.
Raf Simons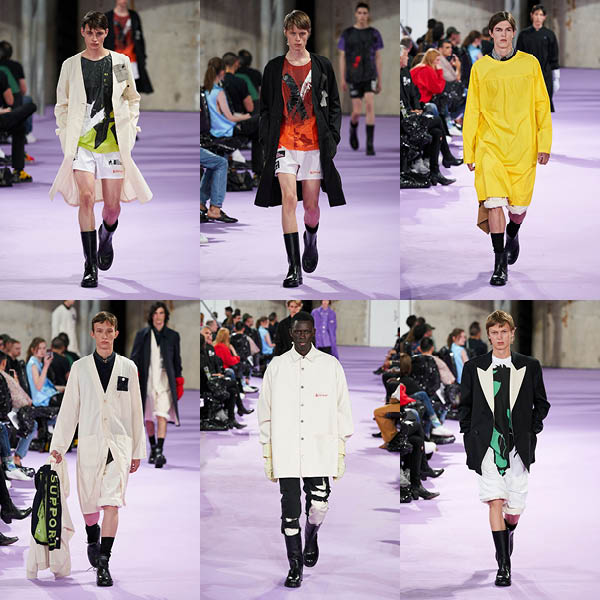 Raf Simons continued to experiment with uniform at his SS20 show, where models wore a combination of lab coats and hospital gowns. These were teamed with Simons' staple graphic prints, inspired by contemporary artists. We particularly liked the jackets with enlarged contrast lapels.