A new exhibition at the Fashion and Textile Museum celebrates the iconic t-shirt.
Not a retrospective, as the introduction tells us, but rather a survey of the cultural significance of t-shirts and the roles they have played across history. From bringing people together in celebration to uniting them in protest, t-shirts have been an inherent part of our culture for decades. The underlying theme is a serious one, but there are lots of fashion moments to enjoy, too.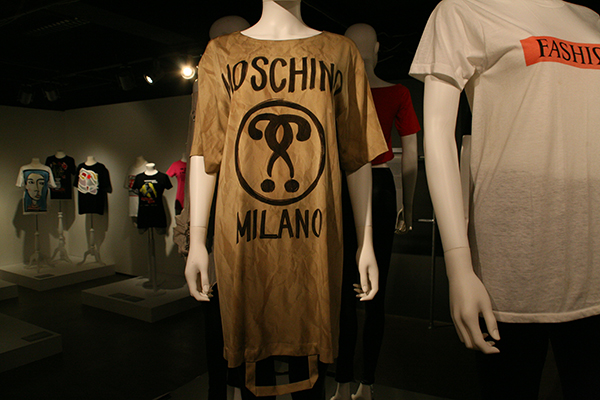 The museum has brought together some incredible examples of designs from across previous decades, with protest t-shirts from the 1950s and 1960s right up to the already iconic We Should All Be Feminists offering from Maria Grazia Chiuri for Dior. The mannequin wearing said t-shirt clings to a copy of Chimamanda Ngozi Adichie's book of the same name and the inspiration for Chiuri's design. It is this type of story that the Fashion and Textile Museum hopes to tell.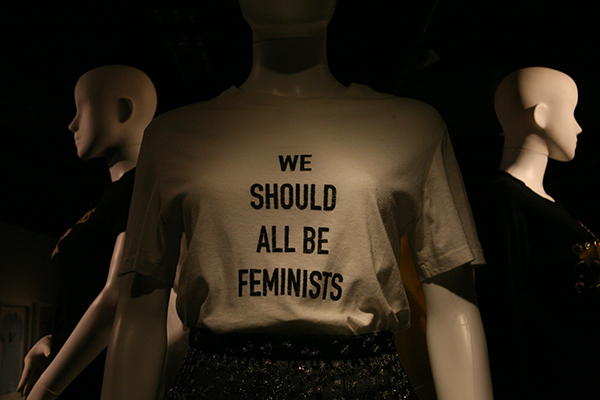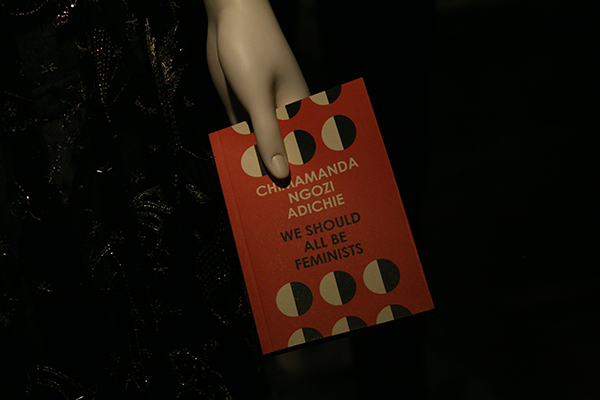 The exhibition is divided into digestible tableaux based around defining moments in the t-shirt's recent history. Here we explore some of them:
T-Shirt Typologies and T-Shirt Embellishment Techniques
We're thrown in at the deep end with a look at some cultural icons that help to open the story of how t-shirts are made. There are university t-shirts from the USA and the UK, displayed alongside souvenir t-shirts and novelty t-shirts. It helps us to understand how such an ephemeral item brought people together and helped to create memories. Techniques for t-shirt production like screen-printing, flocking and transfers are also on display, with highlights including tour t-shirts from Elton John and a decadent Alexander McQueen t-shirt.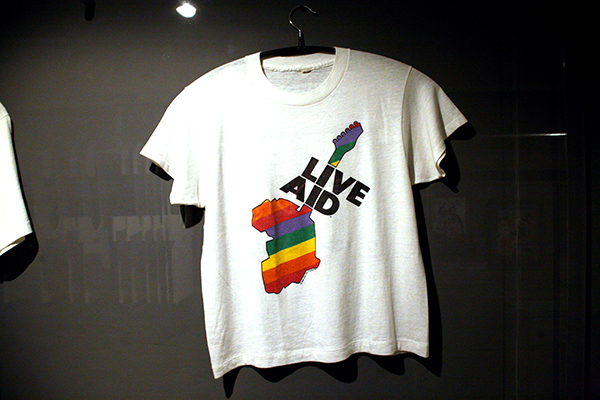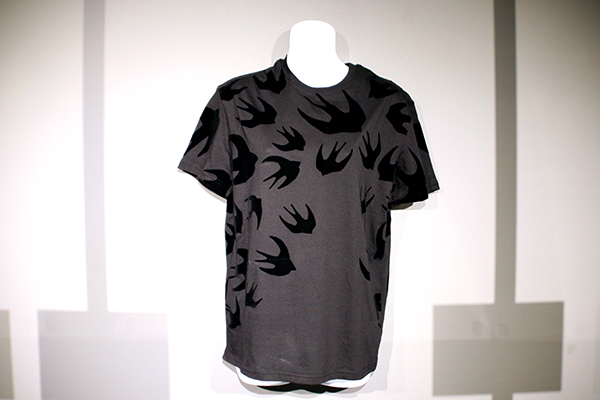 Agitprop
One of the most fundamental sections of the exhibition is the stand devoted to agitprop and the roles that t-shirt designs have played in political protest. The term, originating in Soviet Russia, has been loosely applied to any t-shirt that makes a political or protesting statement. Many are hand printed, some even with slogans daubed across. A diverse range of causes are included, such as climate change, equality and election campaigns.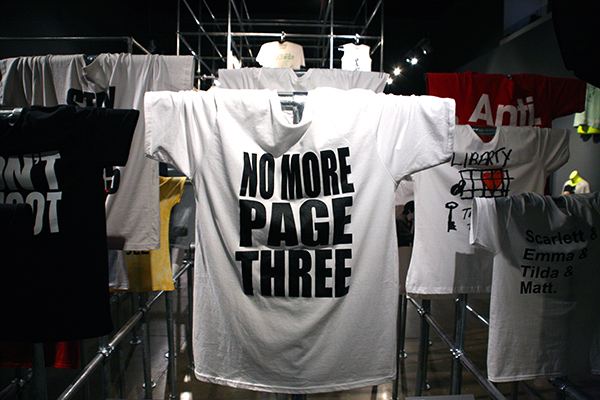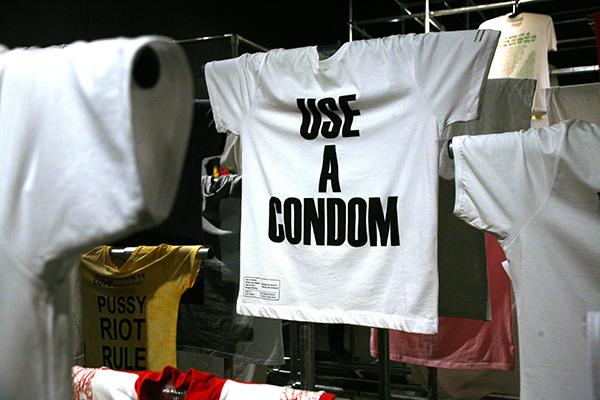 The T-Shirt as Fashion Statement
There are tens of examples of fashionable t-shirts in the exhibition – many of which show the way that superbrands have used their logos to maximum effect. Fashion's current obsession with the logo, ironic or otherwise, makes this section on the most exciting.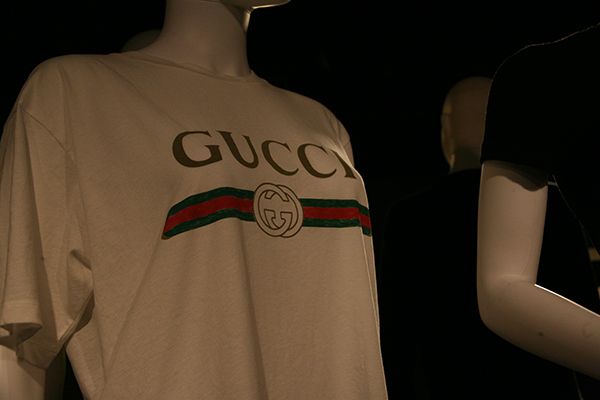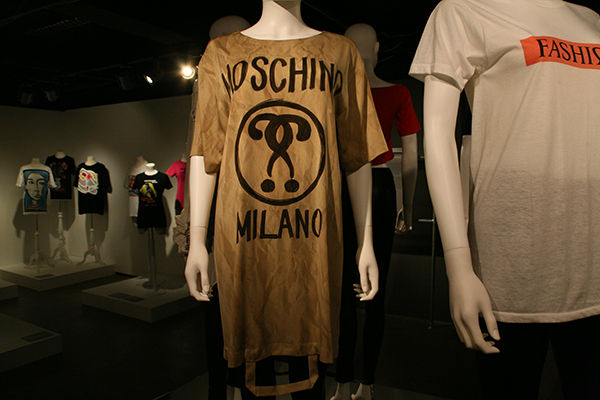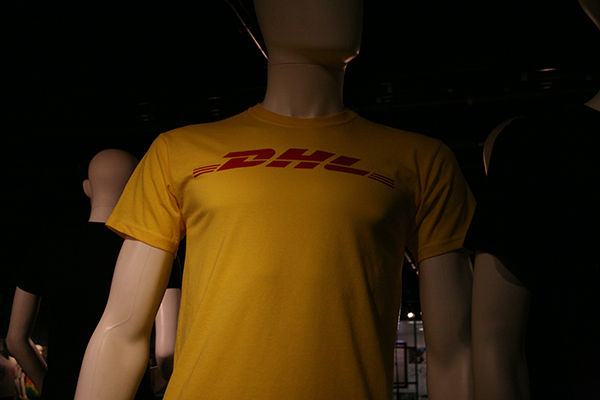 Collecting
The most prominent t-shirt designer represented in the exhibition is Dame Vivienne Westwood, thanks to the kind donation by Lee Price, who considers himself not a collector but somebody who almost by accident ended up as a 'custodian of a collection'. There are designs from the Worlds End days right through to now, showcasing the vast range of topics that Westwood has explored throughout her extensive career.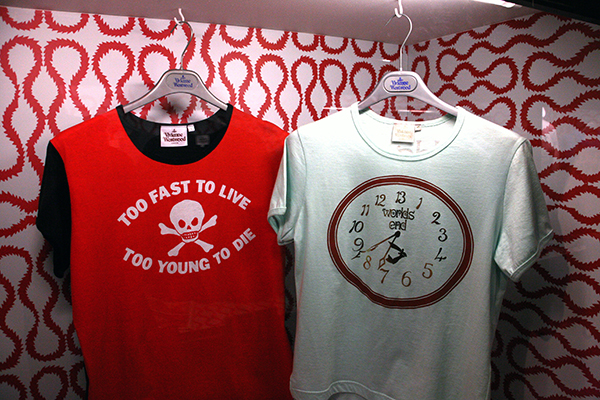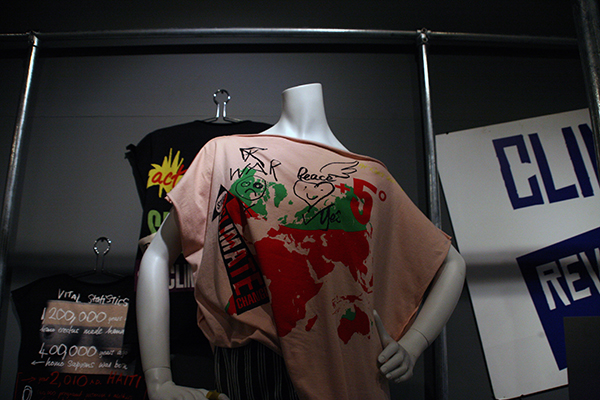 Unisex
Notably, the exhibition concludes with a section devoted to the genderless nature of the humble t-shirt. So many fashion exhibitions are devoted to clothing specifically to a single gender; this exhibition proves that the t-shirt is one of few items of clothing that are far from gender-specific. This in turn makes the t-shirt an inherently democratic garment in political and cultural terms.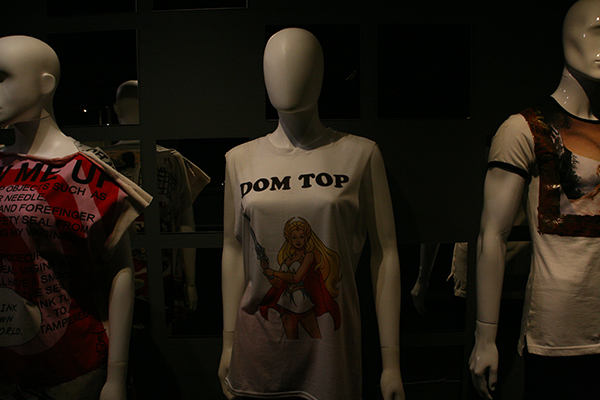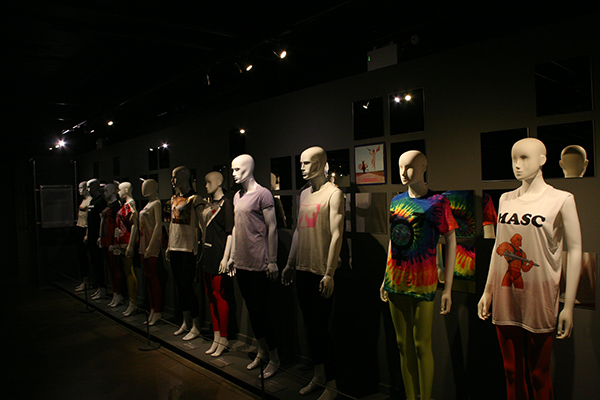 The exhibition offers serious examples, such as designs that campaign for transgender equality, and playful examples, like trompe-l'œil designs to emphasise or obscure gender differences.