This year's Field Grey Christmas Card combines two of our passions: Christmas and sustainability. In the midst of a global climate crisis, we did wonder if we should be sending Christmas cards at all, but then we thought – what if we can create something that helps the planet, rather than hinders?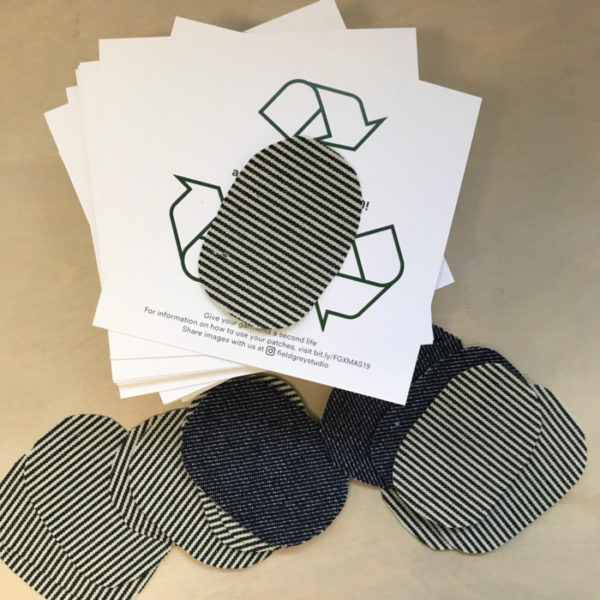 The result is a fabric patch, with which you can repair beloved clothes. With a 'make do and mend' mentally, we're encouraging you to buy less this year and repair what you've got.
The Patches
The patches are made from leftover fabrics from both our Readywear range and our previous collections, and we encourage you to give your garments a second life as we have with this fabric.
The Printers
The card is printed by Calverts, a cooperative based in East London. Calverts work with clients to deliver print and design solutions that are socially and environmentally responsible. The cards are printed on 100% recycled card using plant-based inks and renewable energy.
The fabric patches are easy to use, with iron-on transfers, which can then be stitched to create different effects.
Christmas Card Step By Step Guide
Step 1: Carefully remove the patch from Christmas Card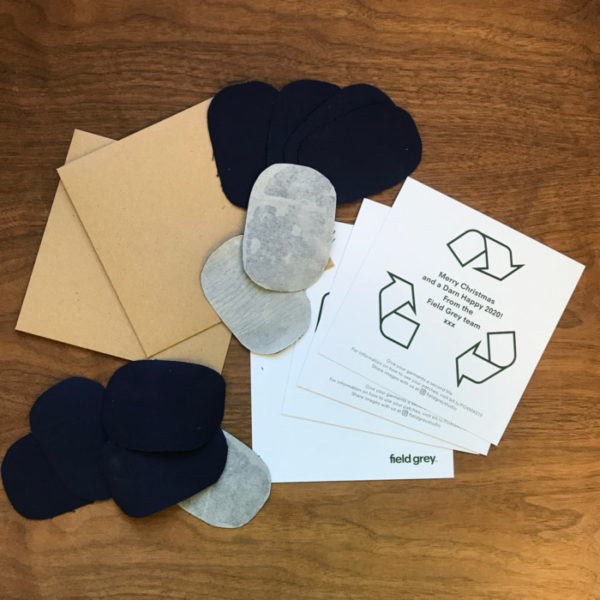 Step 2: Peel off the paper from patch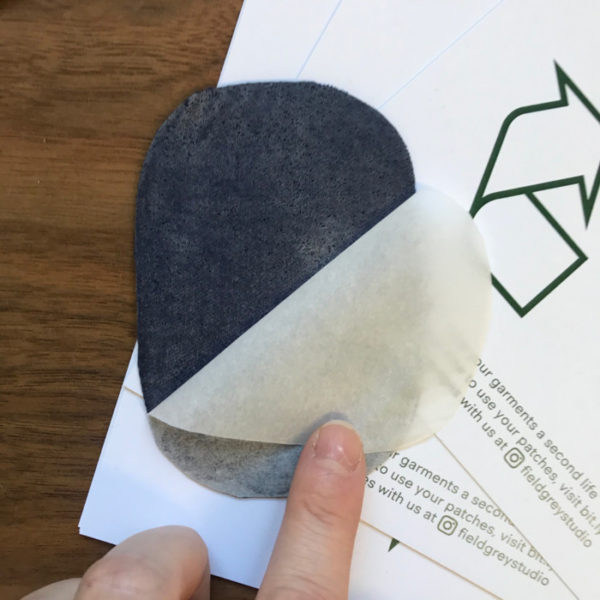 Step 3: You will be left with a sticky side that becomes glueable when applying heat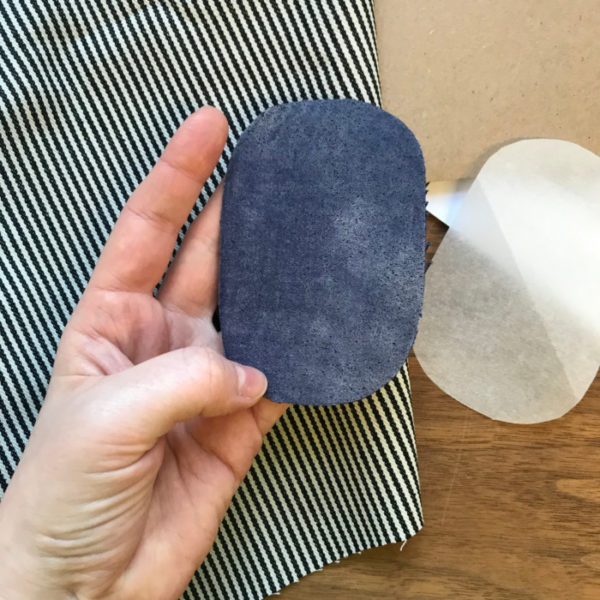 Step 4: Choose your garment in need of repair, and place the patch sticky side down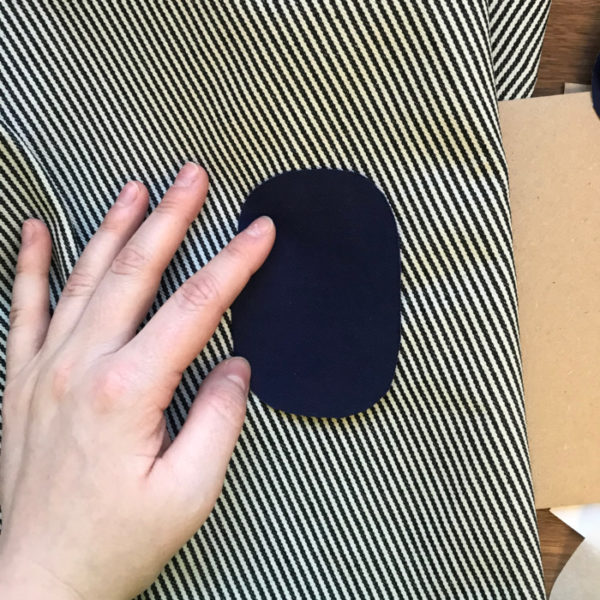 Step 5: Set your iron to a medium heat; you don't need to use the steam. Place the iron on the patch and move it in circular motions for 10-15 seconds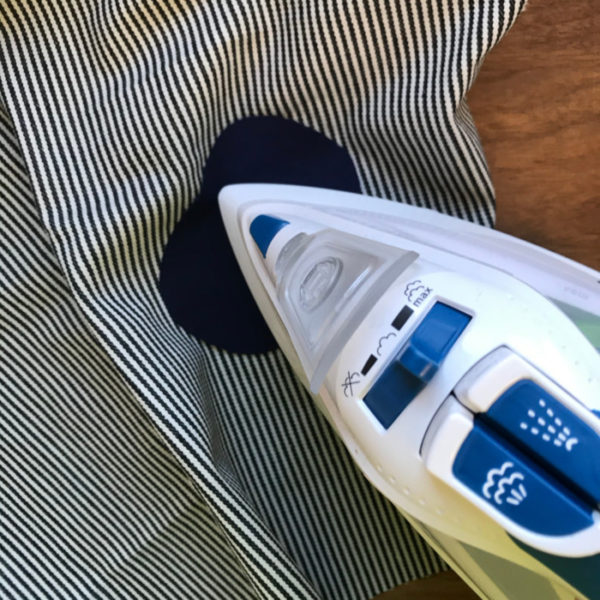 Step 6: Leave the glue to dry for one to two minutes, and voilá, your garments will be fixed and ready to wear again.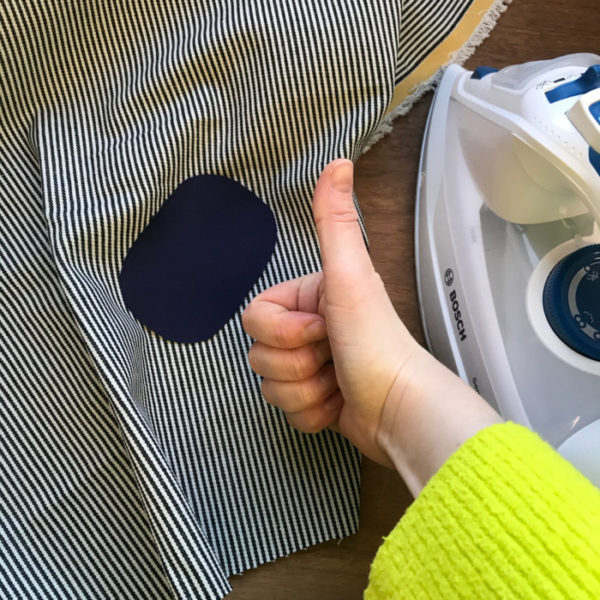 The patch can also be used on the reverse side, like Japanese Boro methods of repair, or they can be added to the front of garments for a more striking look, like the steps above.
Please share your efforts with us on Instagram @fieldgreystudio or on Twitter @fieldgrey – we can't wait to see them!