Peroni Nastro Azzurro return to London this month for their bi-annual The House of Peroni bonanza; Field Grey went to the launch on Wednesday at the Truman Brewery venue on Brick Lane to see what the latest edition had to offer.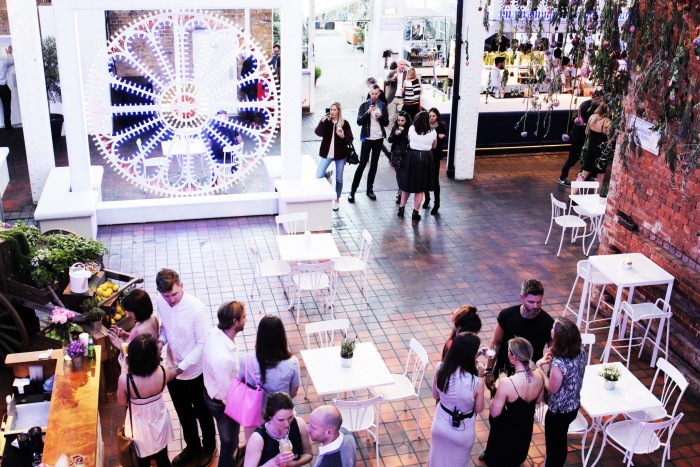 The event brings the best of Italy to London and the theme of this particular showcase is the Italian piazza, overseen by 'experience director' Simon Costin, famous for his unique art direction and Alexander McQueen set designs. Guests enter the cavernous Truman Brewery space up a staircase and the view from the top is breathtaking.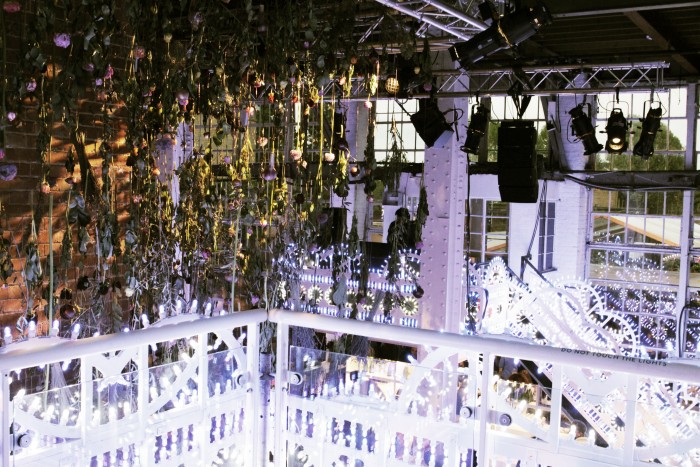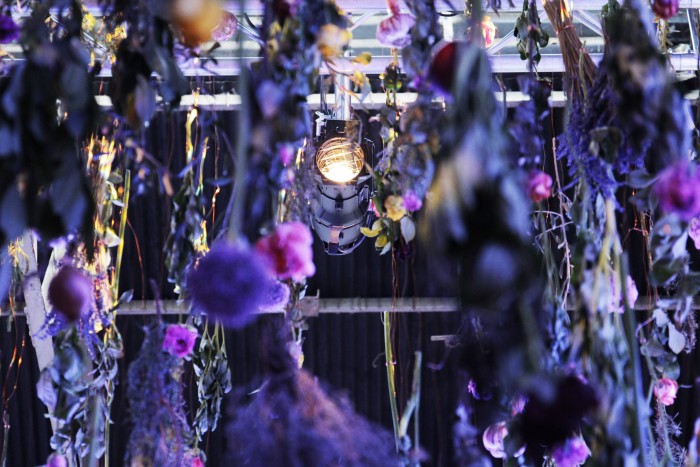 The centrepiece is 'Il Giardino', a huge ceiling of fresh flowers designed by Rebecca Louise Law, a contemporary British artist who builds awe-inspiring installations from natural materials. The flowers dangle from the ceiling like a waterfall and will, over the course of the month-long residency, dry and decompose.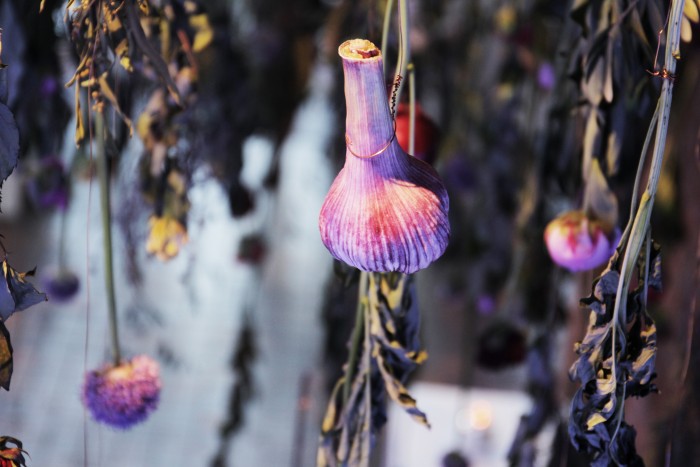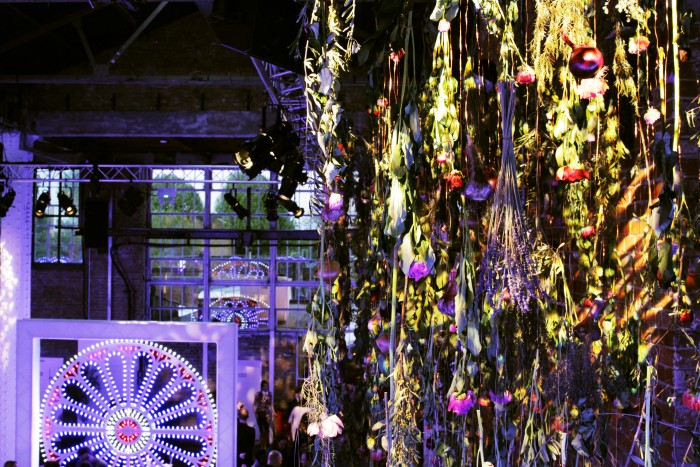 A dining room offers the full Michelin starred experience with Sicilian chef Accursio Craparo taken up residency. Diners will indulge in a luxurious six course Italian tasting menu that, when prepared, rises through the centre of the grand table.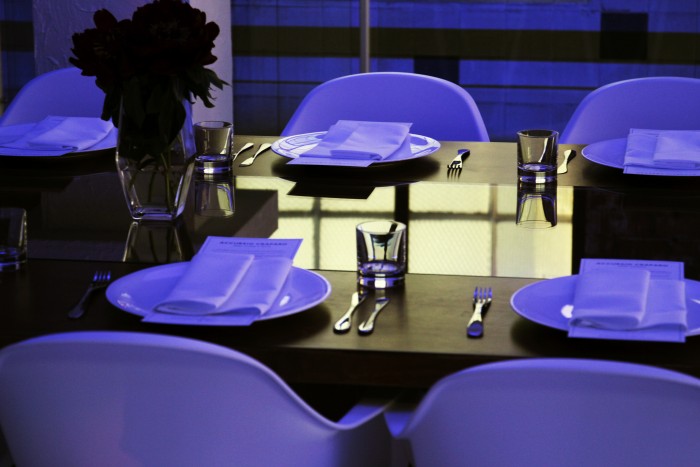 It's impossible to ignore Luminarie de Cagna's 'Le Luminarie' installations: gigantic lighting sculptures inspires by the architecture of the Italian piazzas that have inspired so much of this event. They dominate areas of the venue and create various sections while providing an exciting contrast between the rest of the natural decor.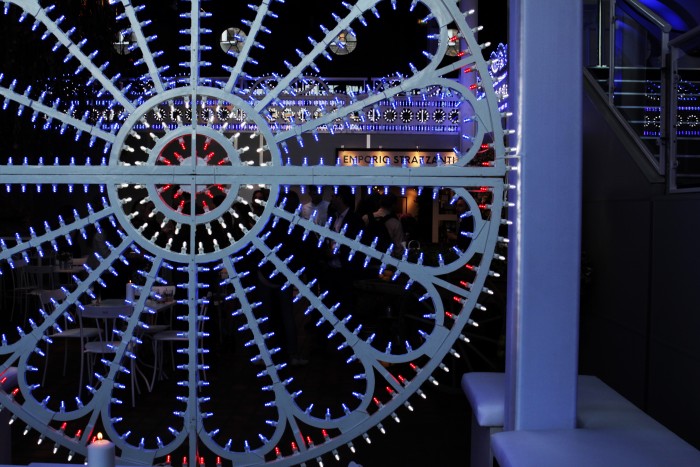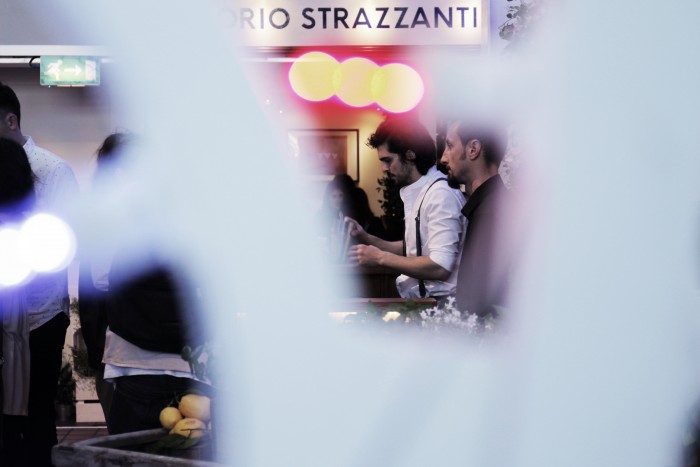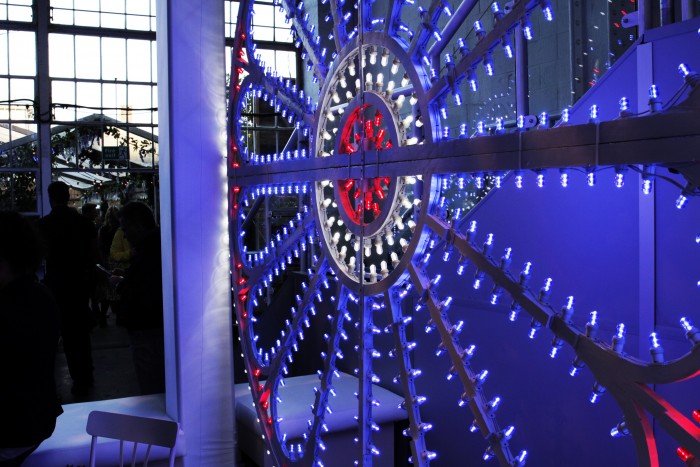 The Langham's 'molecular mixologist', Simone Caporale, has prepared a generous selection of Peroni-fueled cocktails, like a 'Peroni Negroni' which tastes as good as it sounds.
Of course, Field Grey feasted on the uniforms, with each member of staff wearing checked braces, hairbands and neck ties produced in Italian fabrics. Mixologists wore striking denim workwear aprons.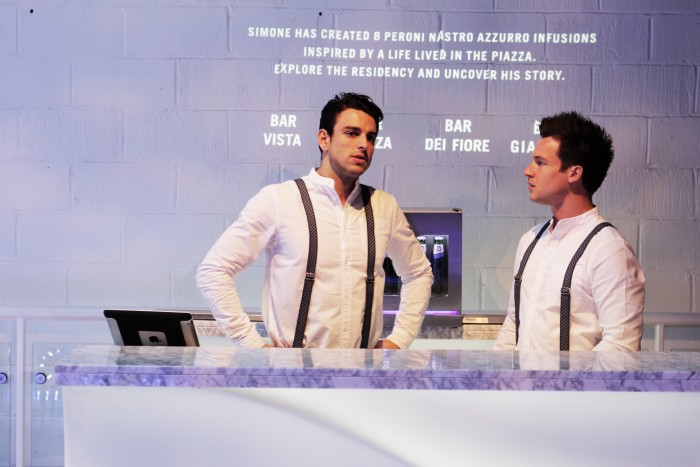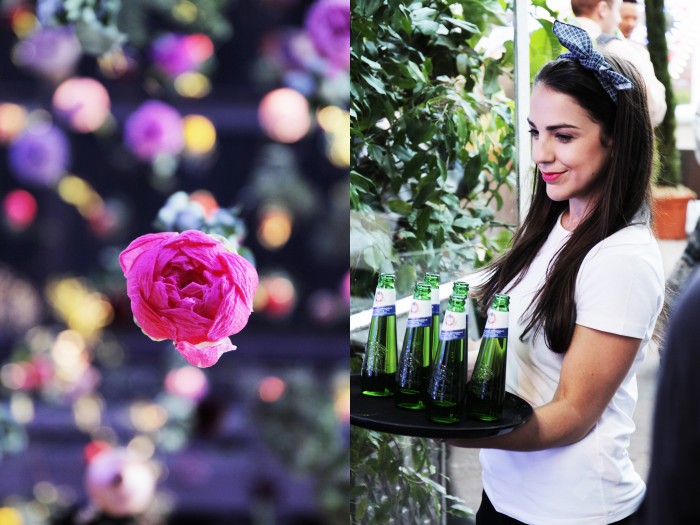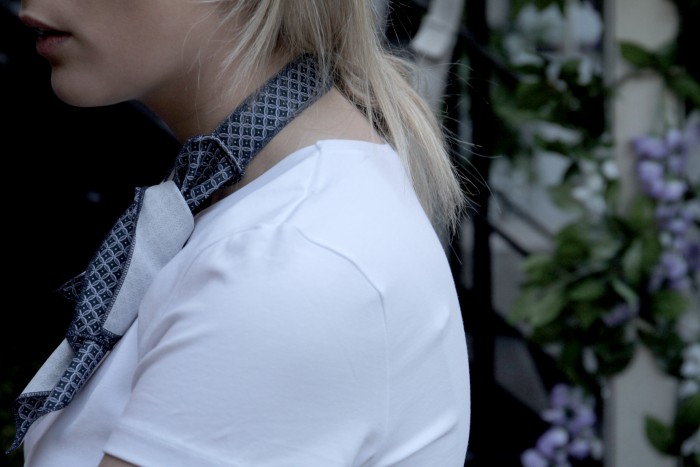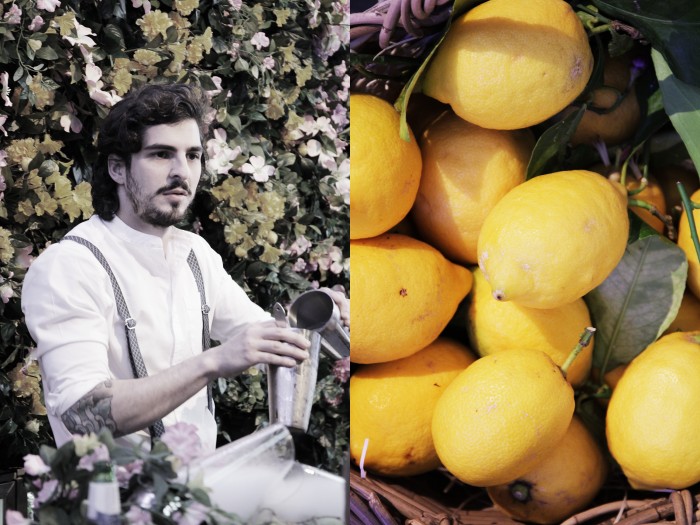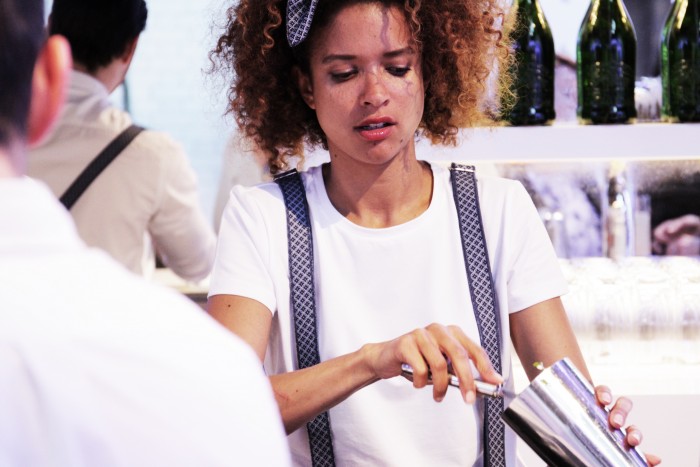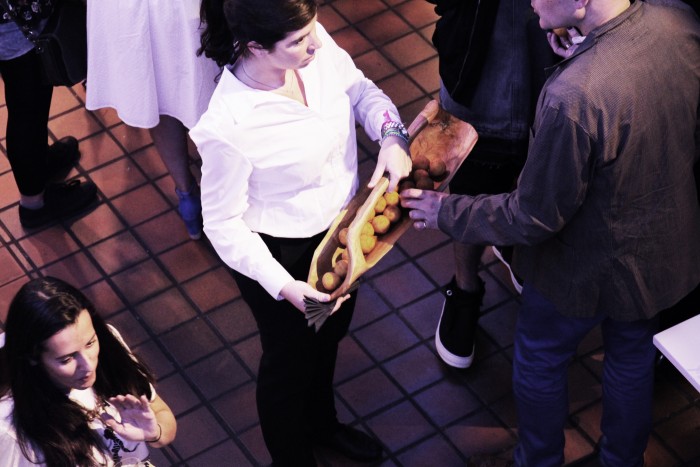 The space also contains an outdoor cinema showing Italian contemporaries and classics and a shop sells curated Italian produce. The atmosphere was electric and Field Grey got a little tipsy.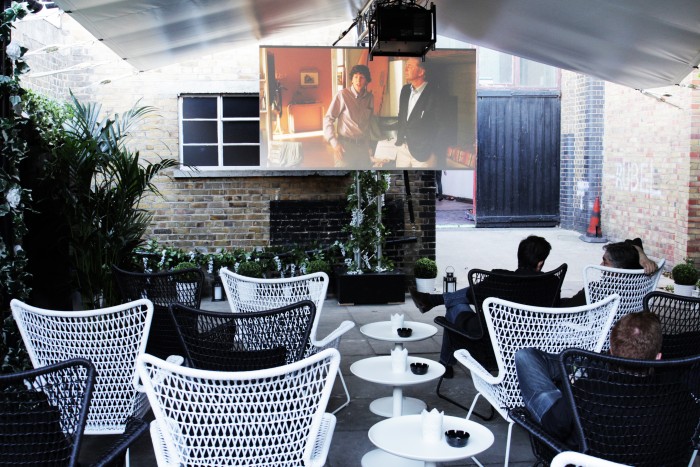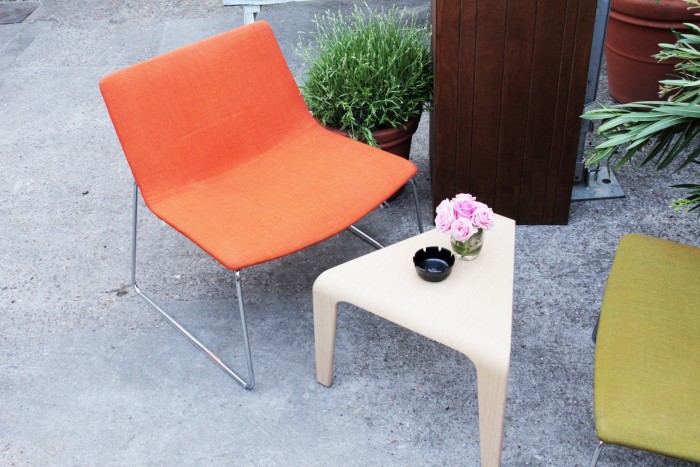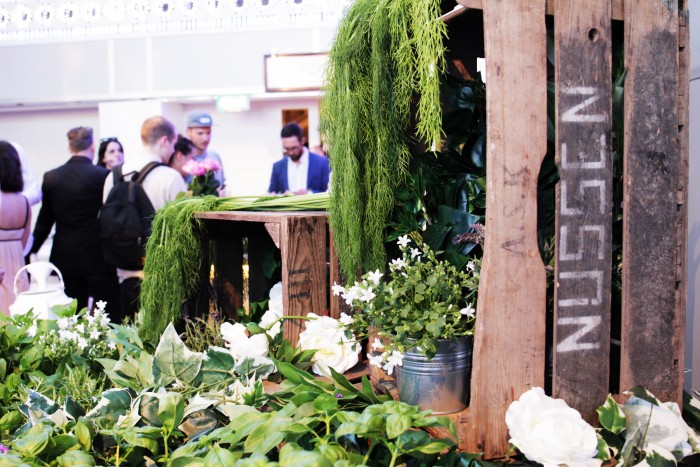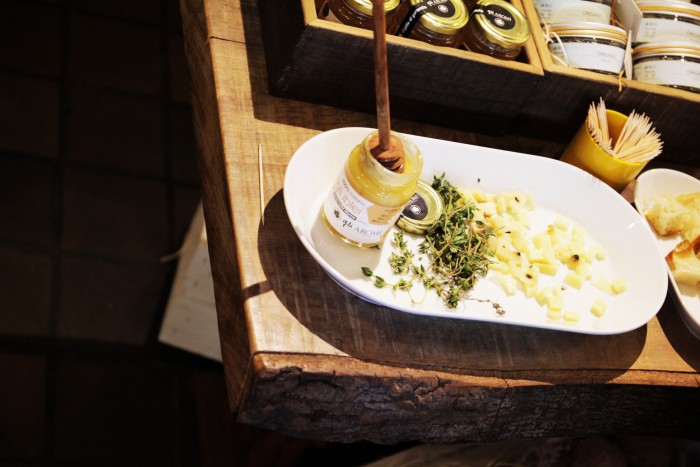 To find out more information about the residency visit the House of Peroni website. All photography by Matt Bramford.