East Japan Railway Company's Shiki-shima, the world's most luxurious public transportation, set out on its maiden voyage last week.
The train, dubbed 'the Ferrari of the Railroad', aims to be one of the most decadent travel experiences on the planet. Its futuristic design features an observatory car, five-star lounges and a menu created by a Michelin-starred chef. The 10-car train can only accommodate 34 passengers in its seven suites; every last detail has been carefully considered and designed by a host of famous figures – even the cutlery is bespoke.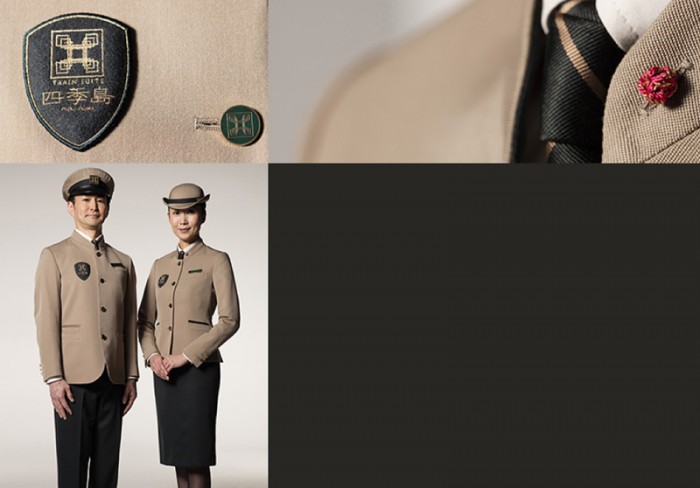 Of course, here at Field Grey we were keen to see the uniforms, which were designed by none other than Naoki Takizawa, design director of Japanese fashion retailer Uniqlo. East Japan Railway commissioned Takizawa to produce a range of workwear across multiple disciplines, including catering, hospitality and conducting staff.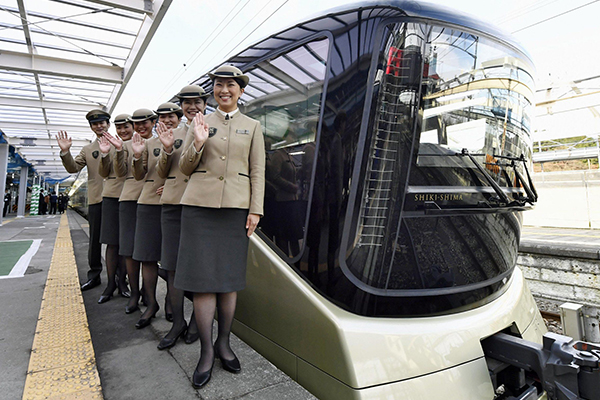 The designs include smart khaki tailored jackets with Nehru-like collars for both men and women. These are worn with contrasting dark trousers or skirts. The jackets carry many minute details including engraved metal buttons and embroidered patches bearing the train's insignia. Male staff wear combination caps (again with the train's logo embroidered onto patches) while the women wear smart bowler hats.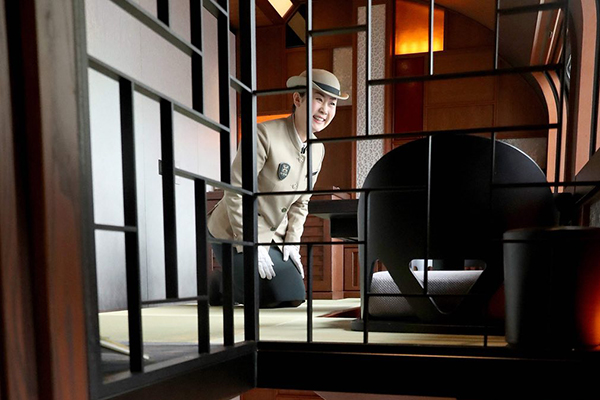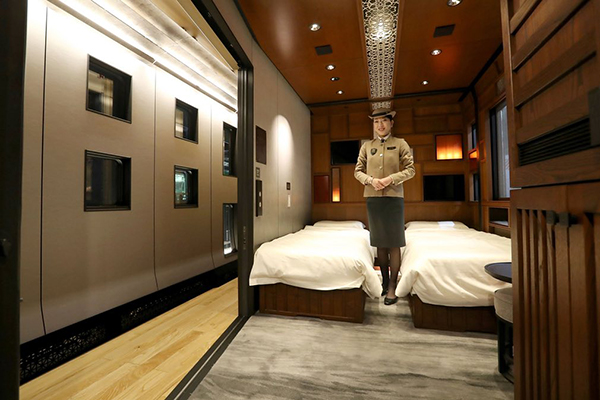 Catering staff wear crisp white shirts worn under tailored waistcoats with black hems, finished with a white apron.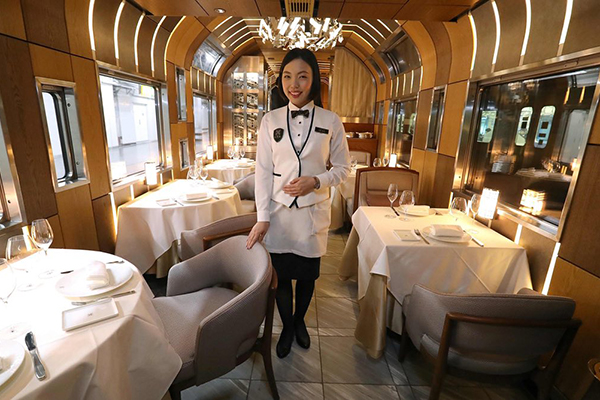 For more information or to book (if you have a spare £66,000), visit the dedicated website.