A new exhibition at the Fashion and Textile Museum in London celebrates traditional Peruvian textiles. Weavers of the Clouds: Textile Arts of Peru brings together a wide selection of Peruvian art, side by side with the fashion it has inspired.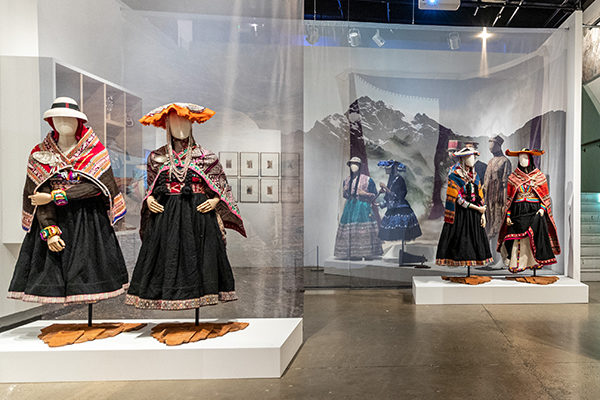 Fashion has long had a well documented love affair with Peruvian textiles. The catwalks regularly feature designs that are inspired by this ancient craft – most recently, we've seen the influence of South American textiles at the Dior: Designer of Dreams exhibition at the V&A.
The Weavers of the Clouds exhibition, for the first time, shows the full impact of Peru's rich, colourful textile history and its journey from pre-Columbian civilisation to catwalk. It celebrates the rich tapestries, complex weaves, and vibrant colours of the country.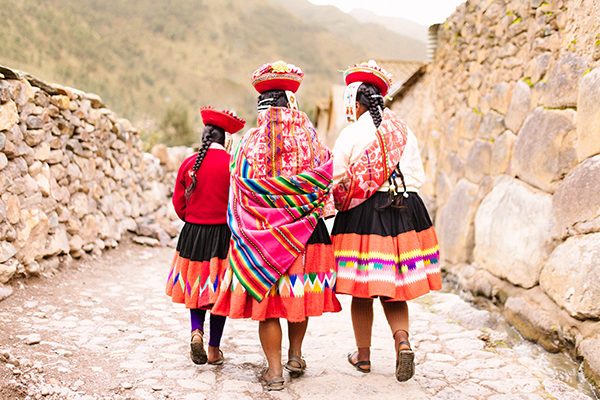 Peru is one of the world's oldest civilisations. The country has an uninterrupted and well-documented history of vibrant textiles. Each geographical region of the country has its own distinct textile style (texstyle?!); just one of the themes explored within the exhibition.
There are numerous highlights to enjoy. Garments and textiles dating back to 600AD are on display, including a stunning 16th century Quipu, made from knotted fibres used by the Incas to communicate with each other.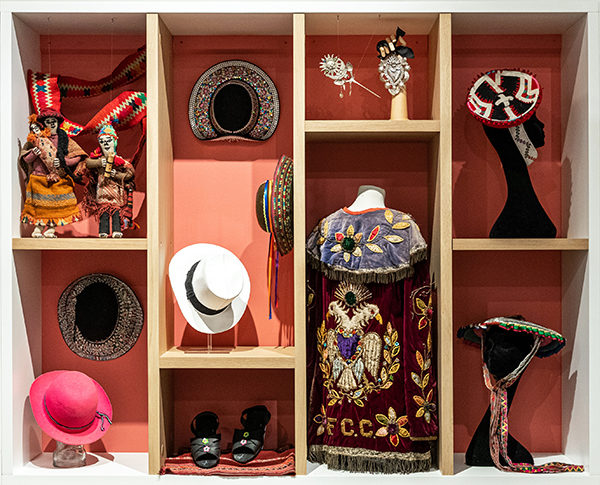 Tapestries including a ceremonial tunic also form part of the exhibition, which are displayed with images by photographers who have documented the life and work of Peruvian people, such as Marta Tucci's portraits and Max Milligan's dramatic landscapes.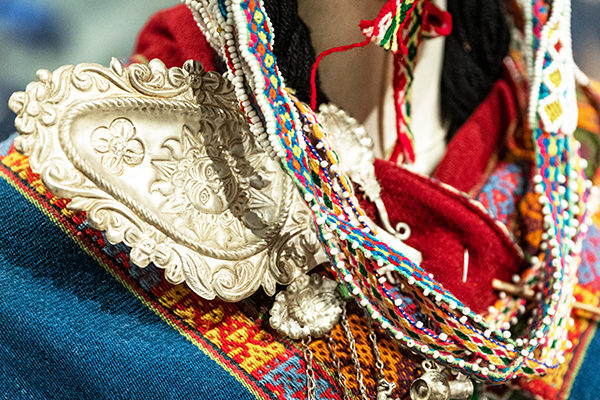 The museum's Mezzanine Gallery plays host to a variety of contemporary Peruvian fashion designers. Their designs show the influence of ancient textiles and techniques on contemporary residents, who celebrate their native country's time-honoured skills. Three designers, Meche Correa, Chiara Macchiavello, and Mozhdeh Matin, have their designs featured.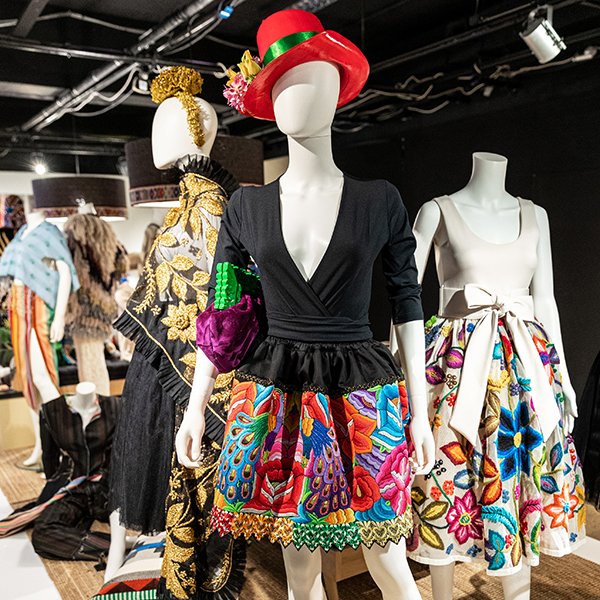 The exhibition runs until 8 September 2019 – for more information, visit the Fashion and Textile Museum's website.