When we launch a new project, we commission portraits of the team who wear our designs – and our latest project, with Wild Honey, was no exception.
Wild Honey is the flagship restaurant within Sofitel's central London behemoth, led by chef Anthony Demetre, whose original Wild Honey enjoyed 12 successful years in Mayfair.
We were recommended by the team at Gorgeous Group to design a unique day-to-night uniform for the team at Wild Honey. With a stylish collection of tailoring, shirts and aprons, the team can easily modify their looks depending on time and type of service.
We'll explore the project more on the blog very soon, but in the meantime here are the team members we photographed: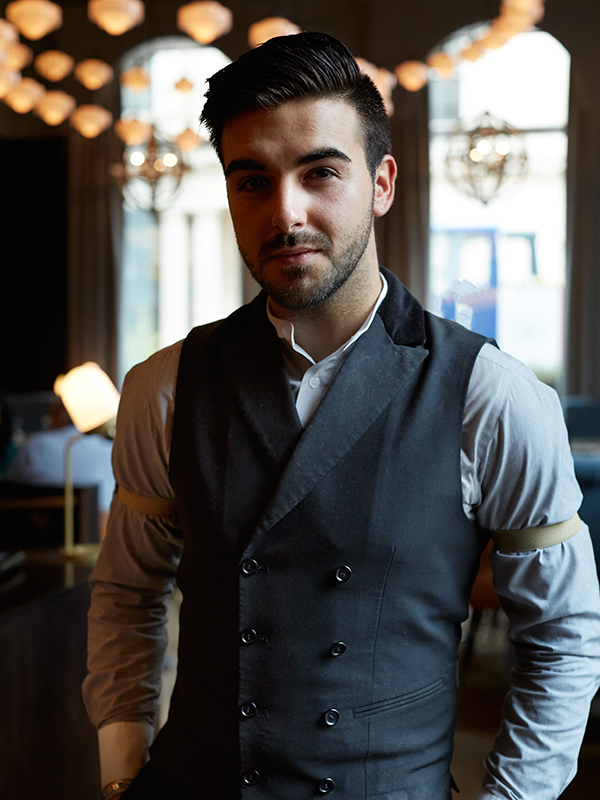 Matteo hails from Rome, Italy and is a bartender at Wild Honey. He likes the 'friendly family' atmosphere of the restaurant and bar's team. In his spare time, he likes eating out, going to bars, and paintballing. He's a fan of casual Italian brands and his favourite thing about London is meeting new people.
Albert is from the south west of France and is a chef de rang at Wild Honey. He enjoys riding motorbikes and golf in his spare time, as well as London's vast choice of hotel bars. He describes his out-of-office personal uniform as casual.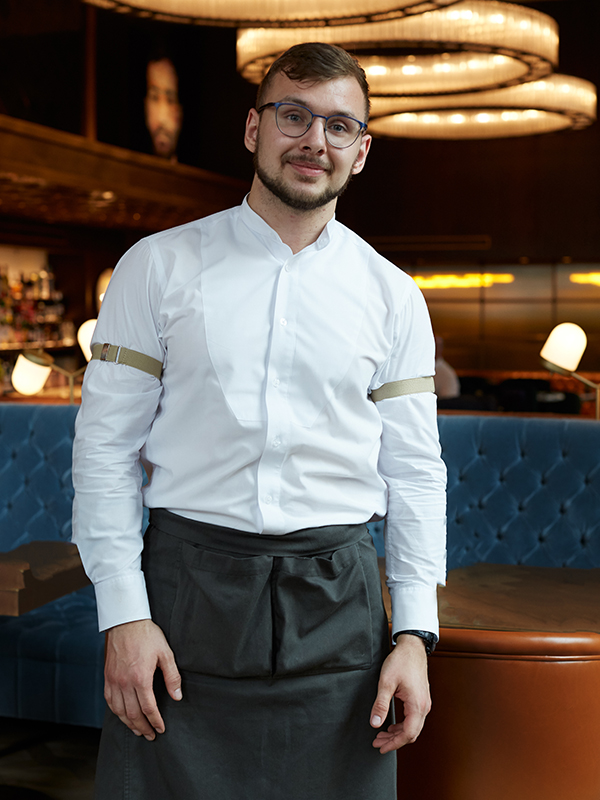 Mazvydas, also a chef de rang, views the team at Wild Honey as his second family, after working in the restaurant for almost four years. He's active and likes nothing more than working out in the gym; outside of work, you'll mostly find him in his gym attire (although he does like to dress smart in an evening!) His favourite London spot is Westminster bridge, for the unrivalled views.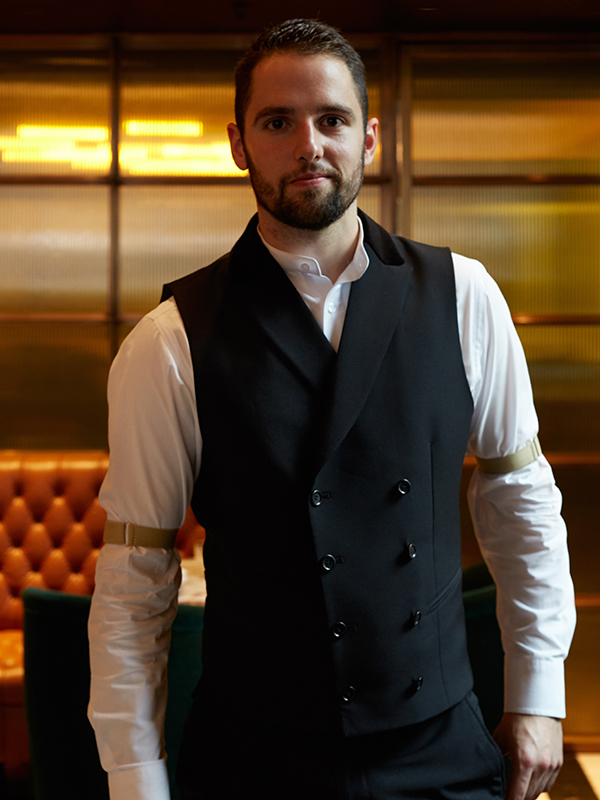 French-born William is a runner and bartender. He loves meeting the guests at Wild Honey and mixing cocktails. He spends much of his time indulging in his favourite sports, including surfing, football and running. You can find him doing the latter in Hyde Park, his favourite London destination.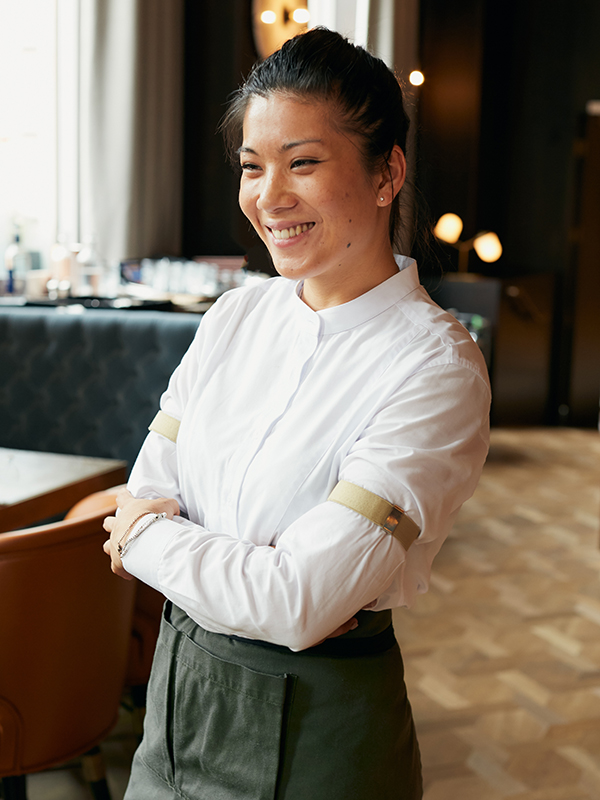 Pinky is from Italy via the Philippines and is one of Wild Honey's runners. She loves making guests smile. She plays tennis regularly and runs with her dalmatian, Mattisse. Her favourite colour is blue and she describes her style as casual. Westminster is her favourite place in London; it evokes her earliest memories of the capital she calls home.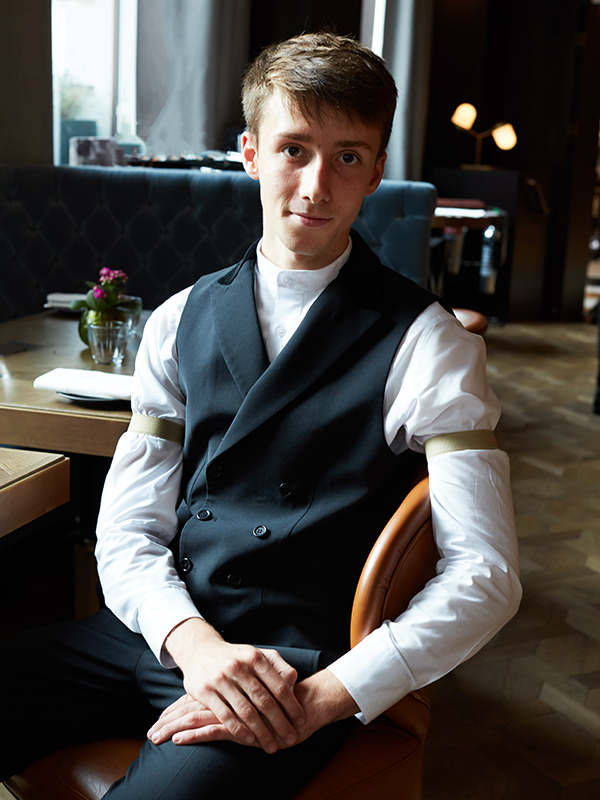 There isn't much Parisian Cesar doesn't like about Wild Honey – in fact, nothing at all. He loves the atmosphere, the team, and the food. At the time of our shoot, he'd only been living in London for a week, so he was still discovering the city. He enjoys art and design and buys clothes with French elegance. The restaurant is, so far, his favourite London hotspot!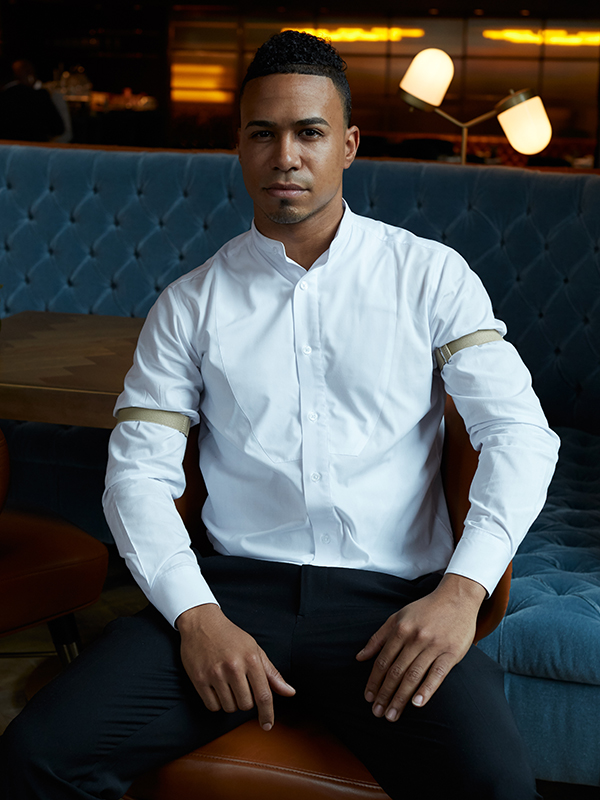 Carlos, originally from the Dominican Republic, is a runner at Wild Honey. He likes interacting with guests at the restaurant; a good way to polish his English skills. He's a big basketball fan. His favourite thing about London? Too many to mention.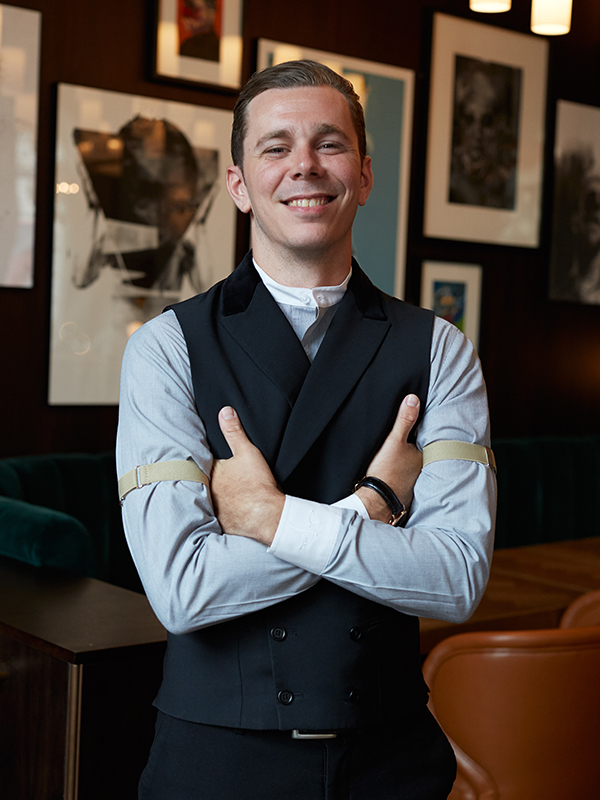 Head Bartender Remi left Bordeaux, France five years ago to move to London. He describes the Sofitel destination as his second home. He loves football, especially his team Manchester United. He describes his own uniform as smart casual, opting mostly for jeans, trainers and sometimes jackets. He adores London pub culture, the tradition of the 'after work pint', and the open-minded people he meets in the city.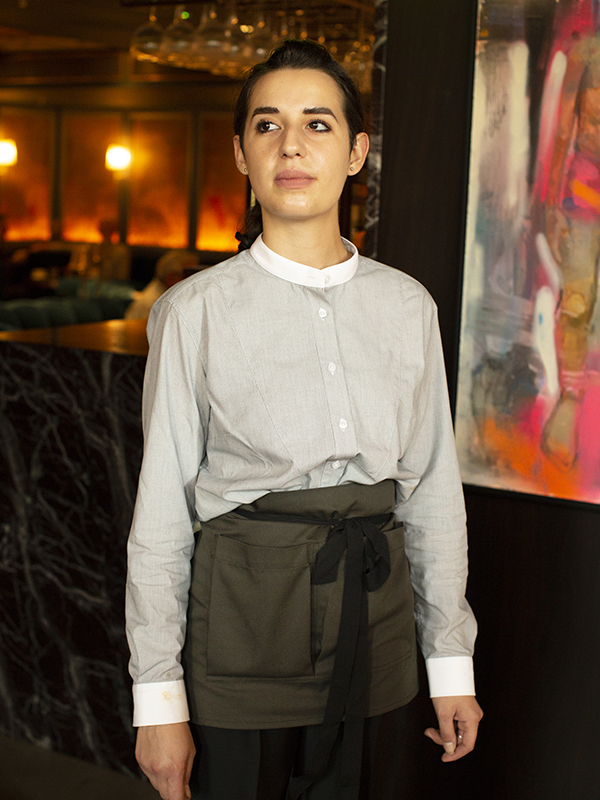 Waitress Stella hails from Greece and worked with the Sofitel brand elsewhere before relocating to St. James. She likes the French touches the hotel brand brings – such as using Bonjour and Bonsoir for greetings. She'd like to pick up some more freelance modelling work and loves travelling. Her personal style depends on the occasion; not too girly, but she will dress up for dinner.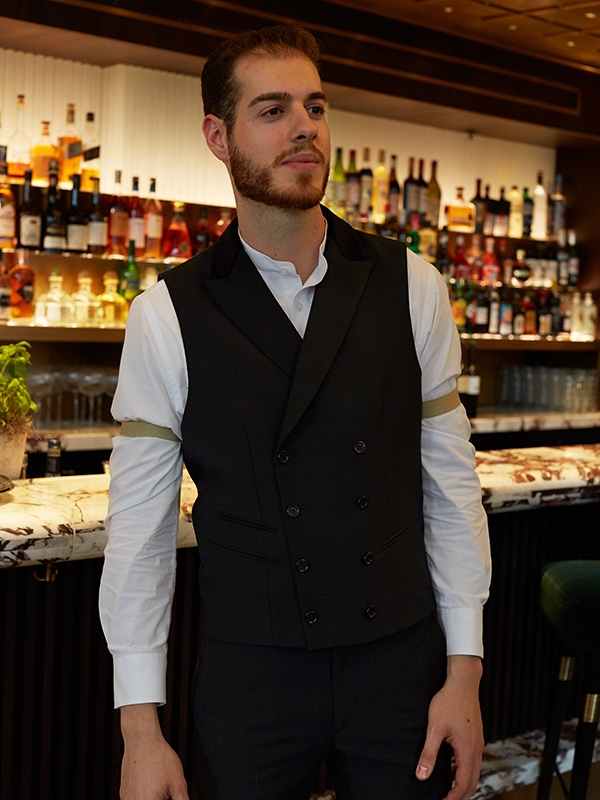 Gabriele is from Sardinia and is a commis waiter who loves the atmosphere at Wild Honey, interacting with staff and customers. A keen musician, he loves classical music and plays the sax. He also likes to keep fit and swim – he's a qualified lifeguard! He loves the opportunities that a city like London brings, but not the weather…