Last week Field Grey went on a wizarding escape to immerse ourselves in the magical, but cumbersomely named, Warner Bros. Studio Tour London – The Making of Harry Potter.
Warner Bros. Studios in Leavesden is an 80-hectare studio complex Hertfordshire and is one of only a few places in the UK where large scale film productions can be made. Purchased by the global movie giant in 2010, it has been home to many film franchises since, including Mission Impossible, Kingsman, Tomb Raider, and of course – Harry Potter.
The Making of Harry Potter exhibition is a permanent fixture, where budding wizards and sorcerers can lose themselves in the magic of the movies. Thousands of original props, costumes and sets have been combined together to make this truly unique experience.
The Great Hall
The tour begins in the Great Hall, where visitors can tread the original stone laid to withstand years of filming. Dotted around the hall are some of the most iconic costumes from the franchise, including Harry Potter's very first school uniform. At the end of the hall, at the Grand Table, guests can view costumes worn by Albus Dumbledore (Michael Gambon), Minerva McGonagall (Dame Maggie Smith), Severus Snape (Alan Rickman), Rubeus Hagrid (Robbie Coltrane) and Argus Filch (David Bradley).
Visitors are then catapulted into the main arena, a feast for the senses, where various tableaux tell the story of the making of the films. Here, departments such as make-up, wardrobe, wigs and special effects are peppered amongst the original sets, including Dumbledore's office and the Hogwarts Common Room.
Creating Characters through Costume
JK Rowling created hundreds of characters for the Harry Potter books; each of them with powerful descriptions about their personalities and appearance. Rowling defined each character with what they wear, a task to translate to the big screen undertaken by costume designers Judianna Makovsky, Lindy Hemming and, for the bulk of the films, Jany Temime. Using Rowling's carefully crafted descriptions, the designers created thousands of costumes; many are explored in the Wizarding Wardrobes exhibition.
A prime example is the wardrobe of 'enchantingly nasty' Rita Skeeter, journalist at the fictional Daily Prophet (we have no idea where inspiration for this character may have come from, of course). Skeeter, portrayed by Miranda Richardson, wears angular two-piece suits that are dramatically contoured to her body. Skeeter wears acidic colours, animal skins and 80s-esque pinstripe power suits, all of which allude to her acerbic personality.
The exhibition also explores the costumes worn by famously flamboyant Gilderoy Lockhart (Kenneth Branagh). Costume designer Lindy Hemming drew inspiration from 1920s cinema idols, creating tailored suits and capes in luxurious earthy fabrics.
Colour and Symbolism
One of the most interesting things for us at Field Grey is the use of symbolism through colour in the franchise. The best example is the body of clothing for Dolores Umbridge, played by Imelda Staunton. The character is almost always seen in saccharine shades of salmon and baby pink; pink is a decidedly non magical colour and is reserved for characters like Dolores and Aunt Petunia. In contrast, the films allots bold, brave colours for the students of Hogwarts and their teachers. The four Hogwarts houses: Gryffindor, Slytherin, Hufflepuff and Ravenclaw, are each represented by their distinct two-colour combinations, matched to the four elements. The most famous, Gryffindor, uses red and gold and is connected to fire.
Hair and Make Up
What would the Harry Potter franchise be without hair and make-up? Hundreds of wigs and masks form part of this exhibition, with particular focus on the main characters – many of their faces preserved forever in ghostly fashion.
Uniforms in Harry Potter
Of course, our appetites for uniform were well and truly whet with a selection of uniforms featured in the films. A variety of those worn by students were on display, from Harry's first ever cloak alongside designs for
Quidditch
. Again, these make use of house colours, with the red cape worn by Potter forming part of the Quidditch tableaux.
The films feature lots of other uniforms, though, with examples of workwear aplenty, including the Hogwarts Express train driver's overalls, Kings Cross station staff and apparel worn by delivery men.
Philip Treacy
Who else would design and create hats for ambitious characters such as Fleur Delacour (French actress Clémence Poésy) than master milliner Philip Treacy? Costume designer Jany Temime invited Treacy to produce a range of hats for Delacour, the Beauxbatons students and Madame Maxine (Frances de la Tour). His creations capture the spirit of the characters from JK Rowling's books in some of his signature styles.
For more information about Warner Bros. Studio Tour London – The Making of Harry Potter, and the Wizarding Wardrobes exhibiion, visit the website.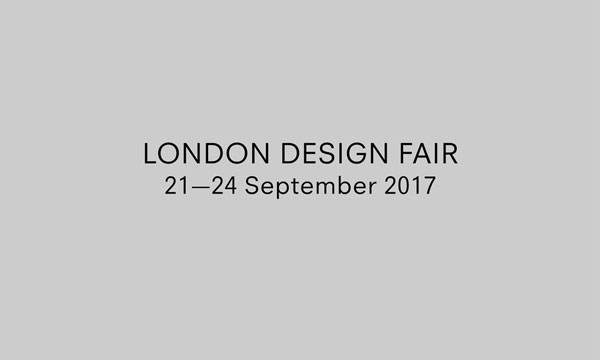 Field Grey will be exhibiting at the London Design Fair 21—24 September 2017 at the Old Truman Brewery