Field Grey favourite The Fashion in Film Festival has launched a Kickstarter campaign to celebrate its 10th anniversary.
The festival is an exhibitions, research and education project based at Central Saint Martins, University of the Arts London. It launched in 2006 as the first gala of its kind. Since then, it has produced a programme of exciting events that draw on the rich history of costume on screen. It brings together documentary and fashion films, commercials, newsreels, early cinema and experimental film across all genres.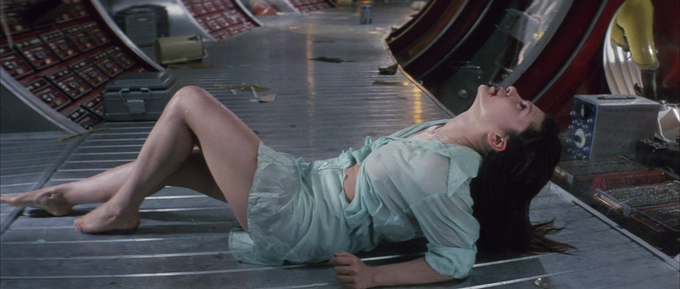 The aim of the campaign is to fund an ambitious roster of events and screenings to celebrate the festival's decennial. Public funding for festivals like this is scarce and so Kickstarter funds (along with help from sponsors) will provide the budget to showcase many rare archival films. With a plan that includes neglected masterpieces, Hitchcock's Vertigo, artists' films by Cindy Sherman and Jane and Louise Wilson AND contemporary fashion films, the festival is truly unique and provides so much in terms of education and entertainment.
For more comprehensive information about the campaign and to sponsor, visit the dedicated Kickstarter page.
Main image: Romy Schneider starring in Clouzot's Inferno rushes (1964); images courtesy Fashion in Film Festival